Getting used to the new normal with the IoT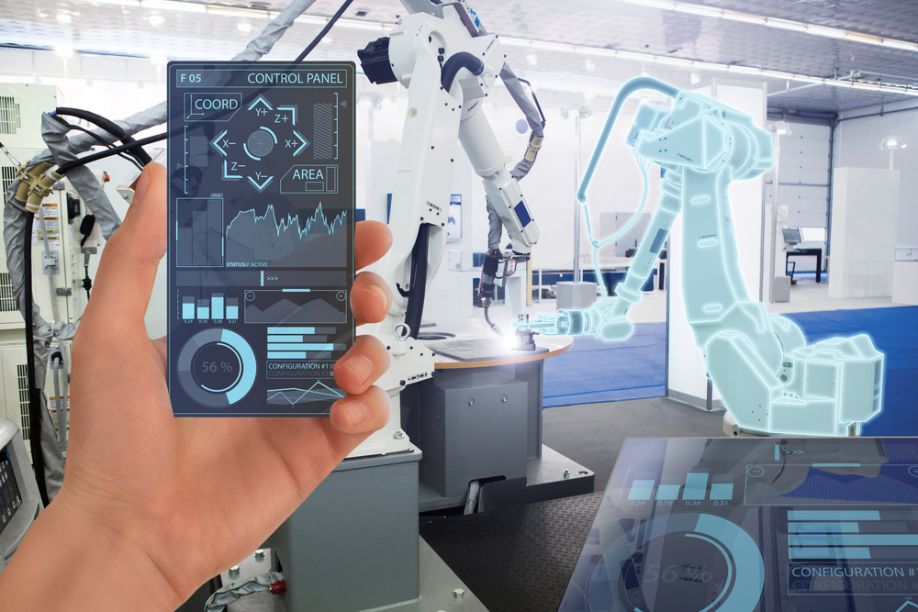 In the first wave of the pandemic, employees in the manufacturing industry were among the hardest hit. Many manufacturers across the country saw huge clusters break out at plants and factories – including one incident at Tyson where 95% of tests came back positive – which rightfully caused worry and concern among both workers and the public.
As the country faces yet another surge of cases, manufacturers must do everything in their power to prevent outbreaks, keep their people safe and maintain operations. And the Internet of Things (IoT) can help manufacturers accomplish this lofty goal.
The IoT can provide critical insights that inform strategic decisions about warehouse or plant operations. Additionally, the IoT can be used to slow the spread of the virus and ensure employees are following social distancing guidelines.
Here's how the IoT can help manufacturers increase employee safety, reduce costs and ensure efficient operations.
Remote monitoring
With many manufacturers trying to limit interaction and the spread of germs, the IoT can enable the remote monitoring of several aspects of the facility.
By placing devices on tanks, power sources, utilities and trash, manufacturers can know when they need to deploy employees to fix a problem, and therefore limit the amount of contact workers have in different parts of the facility. Likewise, remote monitoring can also be used to ensure employee safety. For example, sensors set up at factory stations can detect if employees are social distancing, and even signal to the shift manager when stations need to be cleaned.
Furthermore, IoT-enabled timeclocks can give manufacturers real-time information about who has checked in at different work sites, allowing them to keep tabs on how many people are in a given building at one time, and whether or not the building's capacity has been reached. Both of these functions allow manufacturers to slow the spread of the virus and keep employees safe.
Optimize processes
One way to decrease costs and keep plants and warehouses running smoothly is to optimize processes and keep disruption to a minimum.
Manufacturers can implement IoT devices to monitor metrics like the pressure and vibration in machinery, as well as temperature, humidity, switches and voltage through the facility. Likewise, these sensors can also detect openings, leaks, battery charge, current, tilt, flood and more in pipes and equipment.
Because these things are monitored automatically, rather than manually, facility managers can be notified if a metric looks off in real-time. For example, if a water pipe's pressure looks low, the facility manager can send someone down to see if there's a leak. This helps manufacturers avoid accidents and inefficiencies through predictive maintenance, thus speeding up the detection process and keeping operations running smoothly.
Improve warehouse security
With valuable machinery and goods stored throughout factories and warehouses, security is always top of mind for manufacturers, whether or not there's a pandemic occurring.
IoT devices running on a 0G network back-up communication medium can enable manufacturers to secure any building at low cost and tackle the biggest weakness of alarm systems at the same time. Most security alarms are connected via the Global System for Mobile communications (GSM), but with GSM jammers now widely available, almost anyone can break in. Sigfox 0G transmissions use ultra-narrowband technology, which is resistant to jamming and can help ensure your alarm system continues to operate normally, even if an intruder attempts to jam the signal. Additionally, a security system can also be a 0G-enabled secondary connection to provide a "last gasp" message in the event of a "smash and grab" scenario, or a malfunction. This added layer of security can keep goods and machines safe – especially in unpredictable times.
The IoT can help manufacturers keep workers safe as operations begin to pick up again and facilities look to make up for lost time. By leveraging this technology to optimize processes and lower costs, manufacturers can be prepared to ride out the rest of the pandemic, and any other disruptions yet to come.
Comments (0)
This post does not have any comments. Be the first to leave a comment below.
---
Post A Comment
You must be logged in before you can post a comment. Login now.
Featured Product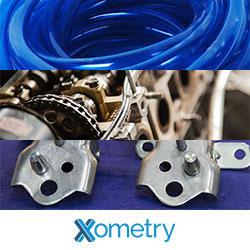 Xometry is your source for custom parts. Now, in addition to getting instant quotes on 3D Printing, CNC Machining, Sheet Metal, and Injection Molding, customers can create and send RFQs for die casting, stamping, and extrusion work to our nationwide network of pre-vetted manufacturers with just a 2D drawing. You will receive and be able to review responses from qualified shops within 7 days on an advanced web-based RFQ management platform. To learn more go directly to our site to issue and RFQ today. Stop wasting time managing RFQs through email and by phone, and start issuing RFQs at scale and in the cloud.