3D printing revives hard-to-find Porsche Classic parts
Andrew Krok for CNet: If you've ever spent time trying to put a classic car back together, you've likely found yourself at the impasse that is supply. Classic car parts aren't exactly easy to source, but Porsche Classic thinks it has a solution.
Porsche Classic, the automaker's division devoted solely to its older cars, has started to rely on 3D printing to help alleviate problems with parts supplies. Whether it's plastic or steel, Porsche's additive manufacturing is capable of reproducing a part to its correct specification, which is generally far less expensive than rebooting old production lines or ordering far more parts than owners will ever need.
To create metal parts, Porsche uses a process called selective laser melting. A layer of powdered steel is placed on a plate, and a light beam melts the powder to a desired shape, and that process is repeated layer by layer until the part is complete. Full Article:
Comments (0)
This post does not have any comments. Be the first to leave a comment below.
---
Post A Comment
You must be logged in before you can post a comment. Login now.
Featured Product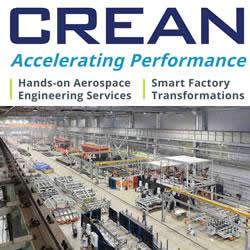 We model and analyze your current production operation by taking a System Wide approach. This will help you get to your true capacity and give you full Visibility, Insight and Control. Our program will be specially customized to your needs. We review your goals and critical drivers, look at your organization, identify your pain points and illuminate new financial opportunities. Our methodology has its roots in LEAN, Six Sigma, and Theory of Constraints but is augmented with internally developed methods specifically designed for High Mix production environments. We will optimize your resources to deliver maximum capacity. Our analysis will also take into account future growth planning.