Webalo Launches No-Code App Generation Platform for IIoT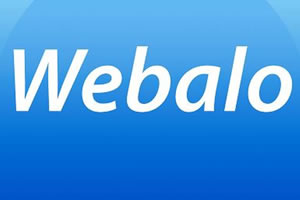 Chris J. Preimesberger for eWeek: It was inevitable that these three IT trends were going to conjoin at some point: the industrial internet of things (IIoT), the user experience (UX) on mobile devices and no-code development. After all, users of software in any genre want to have a fruitful experience, or else why bother?
With this in mind, Los Angeles-based Webalo, which makes a consumer-type UX platform and has now aimed it at use cases in the industrial internet, has launched version 4.0 of its no-code app-generation platform, and it pivots the entire company into a new realm.
The company made the announcement Oct. 25 at GE's Minds + Machines conference in San Francisco.
Designed as a productivity tool for obtaining and digesting industrial and enterprise data, Webalo 4.0 features patented technology that gives enterprise users the ability to quickly and automatically generate dynamic desktop and mobile persona-based apps using wizards and drop-down menus.
Business Users Can Adjust Apps to Their Needs
No coding is required. That's the beauty of no- and low-code development; savvy line-of-business users can visualize data and augment, specialize or optimize business software tools and tailor them to their daily business routines. Shortcuts they learn can help time and money on the company's bottom line. Full Article:
Comments (0)
This post does not have any comments. Be the first to leave a comment below.
---
Post A Comment
You must be logged in before you can post a comment. Login now.
Featured Product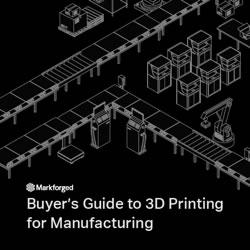 3D printing has become a powerful force in today's manufacturing industry from prototyping to tooling and fixtures to custom, end-use parts. Many businesses struggle to find the right solutions to fit their needs and provide ROI. Selecting the right platform to prevent manufacturing roadblocks is vital to optimizing your manufacturing line productivity. Download the all new buyer's guide to help you evaluate the benefits of 3D printing and dispel misconceptions, understand the pros/cons of various 3D printing processes and materials, and assess the key considerations in selecting a 3D printer.