3D Printing Will Make the Construction Industry More Sustainable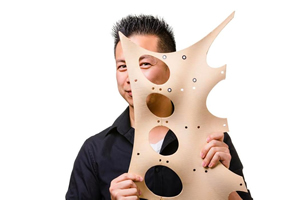 David Silverberg for Motherboard: The era of 3D printing has evolved faster than a Japanese bullet train. This technology fits with the construction industry's desire to be more sustainable and efficient by "creating only the amount of materials needed, cutting down on waste, and also on unnecessary labour costs," according to Vincent Hui, the associate chair of Architectural Science at Ryerson University. It could ultimately make homes more affordable, too.
We've already seen movement in the 3D-printed-home space. Look at the past three years: In March 2017, Dubai construction firm Cazza said it plans to build the world's first 3D-printed skyscraper by 2020, although construction has yet to begin. Earlier this year, San Francisco startup Apis Cor announced it used 3D printing tech to build a house's components in Russia within 24 hours. In Canada, a new 3D printing lab at the University of Waterloo recently receivedalmost $9 million in provincial funding, making it the largest academic 3D lab in the country.
For the uninitiated, 3D printing works by creating an entire object via thousands of tiny little slices, from the bottom-up, slice by slice. Tiny layers then stick together to form a solid object. Each layer can be complex, based on what the user wants customized, so 3D printer nozzles can spit out moving parts such as hinges and wheels as part of the same object. Full Article:
Comments (0)
This post does not have any comments. Be the first to leave a comment below.
---
Post A Comment
You must be logged in before you can post a comment. Login now.
Featured Product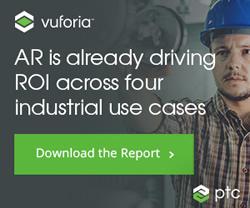 Learn how manufacturers are using augmented reality to onboard new workers faster and to help workers of all skill levels become more effective. Analytics and automation have changed manufacturing operations. Now, augmented reality is similarly transforming human operations. Manufacturers that have embraced AR are seeing newer workers develop skills faster and workers of all skill levels become more effective and responsive. Download this free analyst white paper from ARC Advisory Group to learn how AR is driving value for manufacturers.