How Team Penske Uses 3D Printing To Get An Edge In Racing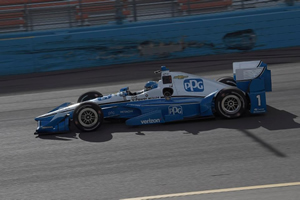 Alex Knapp for Forbes: Since right around the time people started driving cars, they've been racing them. And for over a century now, racing has been a major driver for innovation in how cars are built. Engineers and mechanics will put in a lot of sweat and brainpower just to gain racing edges of a tenth of a second.
That push for innovation is one reason why Team Penske signed a deal with 3D printing company Stratasys earlier this year for technical support and services.
Here's a few ways Team Penske is using 3D printing to gain a racing edge:
Rapid Prototyping
One of the most common uses for 3D printing by engineers is to make prototypes of parts and designs so they can be easily tested.
"Race teams love to test," says Jim Vurpillat, Director of Automotive and Aerospace. "3D printing allows them to try multiple things."
The overall impact, Vurpillat continues, is that the use of 3D printing for prototyping allows race teams like Team Penske to iterate and test designs more quickly. Full Article:
Comments (0)
This post does not have any comments. Be the first to leave a comment below.
---
Post A Comment
You must be logged in before you can post a comment. Login now.
Featured Product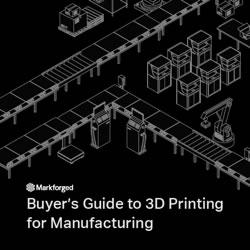 3D printing has become a powerful force in today's manufacturing industry from prototyping to tooling and fixtures to custom, end-use parts. Many businesses struggle to find the right solutions to fit their needs and provide ROI. Selecting the right platform to prevent manufacturing roadblocks is vital to optimizing your manufacturing line productivity. Download the all new buyer's guide to help you evaluate the benefits of 3D printing and dispel misconceptions, understand the pros/cons of various 3D printing processes and materials, and assess the key considerations in selecting a 3D printer.