How Team Penske Uses 3D Printing To Get An Edge In Racing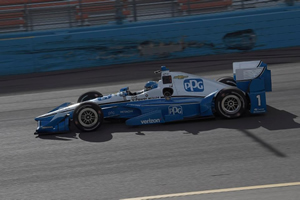 Alex Knapp for Forbes: Since right around the time people started driving cars, they've been racing them. And for over a century now, racing has been a major driver for innovation in how cars are built. Engineers and mechanics will put in a lot of sweat and brainpower just to gain racing edges of a tenth of a second.
That push for innovation is one reason why Team Penske signed a deal with 3D printing company Stratasys earlier this year for technical support and services.
Here's a few ways Team Penske is using 3D printing to gain a racing edge:
Rapid Prototyping
One of the most common uses for 3D printing by engineers is to make prototypes of parts and designs so they can be easily tested.
"Race teams love to test," says Jim Vurpillat, Director of Automotive and Aerospace. "3D printing allows them to try multiple things."
The overall impact, Vurpillat continues, is that the use of 3D printing for prototyping allows race teams like Team Penske to iterate and test designs more quickly. Full Article:
Comments (0)
This post does not have any comments. Be the first to leave a comment below.
---
Post A Comment
You must be logged in before you can post a comment. Login now.
Featured Product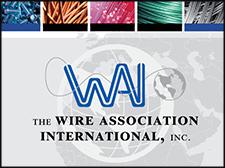 INTERWIRE will bring you back to the future of wire making with an Industry 4.0 theme. Automation, AI, robotics, data analytics, and machine learning affect the way wire is made and how well companies compete on the world stage. Ready or not, change has arrived. You are invited to INTERWIRE to explore what is imminent, what is here to stay, and what these changes mean for your plant, personnel, and production goals. Visit often for developing details on the industry 4.0 Pavilion, speakers, conference sessions, production demos, exhbits, and an inspiring new format.