Revolutionizing the IIoT Industry One Streetlight at a Time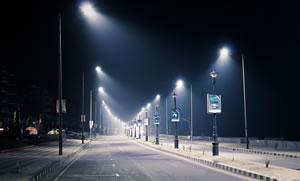 IEEE Spectrum: For some, innovation can stem from a dream or scribbles on a cocktail napkin. For Tre Zimmerman, co-founder and chief technology officer of Ubicquia, an Industrial Internet of Things (IIoT) provider, his next idea came from taking in the view one afternoon from his son's bedroom window. At 2 p.m., Zimmerman noticed that a streetlight outside was still lit, when it clicked that that connectivity and power, nearby and readily available, were as accessible as the nearest street lamp.
"It gave me the sense that there obviously was power coming off the top of this light pole, and all we had to do was figure out how to tap into it," said Zimmerman,
Up until that point, there were three major barriers that stood in the way of easy IIoT implementation for Ubicquia:
Power: Distributed power is necessary 24/7 to create, store and transmit data.
Networking: There is a shortfall of broadband capacity to meet IIoT demands.
Cost: The price tag of cobbling such systems together can be staggering.
When Zimmerman recognized that a light pole could potentially solve all three of those challenges, the idea for Kairo began to take form. Over several months, Ubicquia designed and built a wide range of microcontroller boards featuring a variety of sensors and actuators that could be housed in a form factor no larger than a soda can. Full Article:
Comments (0)
This post does not have any comments. Be the first to leave a comment below.
---
Post A Comment
You must be logged in before you can post a comment. Login now.
Featured Product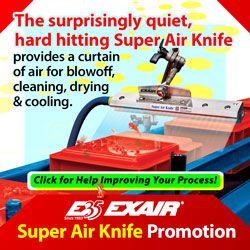 EXAIR Cabinet Cooler® Systems are a low cost, easy to install, maintenance free way to cool and purge electronic control panels. EXAIR Cabinet Coolers incorporate a vortex tube that produces cold air from ordinary compressed air - with no moving parts. The compact Cabinet Cooler can be installed in minutes through a standard electrical knockout. NEMA 12, 4, and 4X (IP54 and IP66) Cabinet Coolers that match the NEMA rating of the enclosure are available in many cooling capacities for large and small control panels. NEMA 12 Cabinet Coolers are ideal for general industrial environments where no liquids or corrosives are present. NEMA 4 Cabinet Coolers incorporate a low pressure relief valve for both the vortex tube and cabinet air exhaust. This valve closes and seals when the cooler is not operating to maintain the integrity of a NEMA 4 enclosure. NEMA 4X Cabinet Coolers offer the same protection as NEMA 4 but are constructed of stainless steel for food service and corrosive environments.