New 3-D printing method creates shape-shifting objects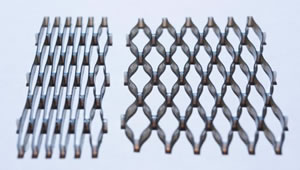 Georgia Institute of Technology via Science Daily: A team of researchers from Georgia Institute of Technology and two other institutions has developed a new 3-D printing method to create objects that can permanently transform into a range of different shapes in response to heat.
The team, which included researchers from the Singapore University of Technology and Design (SUTD) and Xi'an Jiaotong University in China, created the objects by printing layers of shape memory polymers with each layer designed to respond differently when exposed to heat.
"This new approach significantly simplifies and increases the potential of 4-D printing by incorporating the mechanical programming post-processing step directly into the 3-D printing process," said Jerry Qi, a professor in the George W. Woodruff School of Mechanical Engineering at Georgia Tech. "This allows high-resolution 3-D printed components to be designed by computer simulation, 3-D printed, and then directly and rapidly transformed into new permanent configurations by simply heating." Full Article:
Comments (0)
This post does not have any comments. Be the first to leave a comment below.
---
Post A Comment
You must be logged in before you can post a comment. Login now.
Featured Product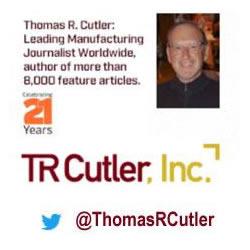 Cutler authors more than 1000 feature articles annually regarding the manufacturing sector. Cutler has established special divisions including African manufacturing, Colombian manufacturing, Gen Z workforce, and Food & Beverage. Cutler was recently named the Global Supply Chain journalist of the year for the second time in a row. Over 5200 industry leaders follow Cutler on Twitter daily at @ThomasRCutler. Contact Cutler at trcutler@trcutlerinc.com.