With 3D printers and nanofingers, HP Labs builds a new future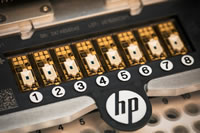 Stephen Shankland for CNet: Get ready for the third chapter in the book of Silicon Valley.
During the first chapter, innovation in Silicon Valley was about atoms, carving up silicon wafers into the electronic transistors that started the computing revolution. The second one, more ethereal, brought the triumph of internet services like Facebook and Google.
To be competitive now, a company must blend both approaches. That's the view of HP Chief Engineer Chandrakant Patel, who rose through the HP Labs ranks over 30 years to secure 151 patents and become the company's chief engineer.
"The 21st century will require Silicon Valley to be a cyber-physical valley," Patel said. Cont'd...
Comments (0)
This post does not have any comments. Be the first to leave a comment below.
---
Post A Comment
You must be logged in before you can post a comment. Login now.
Featured Product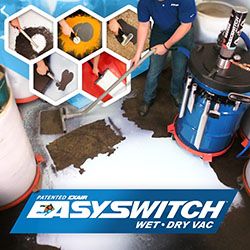 A low cost, reliable way to cool and purge electronic control panels. EXAIR Cabinet Coolers incorporate a vortex tube to produce cold air from compressed air - with no moving parts. NEMA 12, 4, and 4X Cabinet Coolers that match the NEMA rating of the enclosure are available in many cooling capacities for large and small control panels. Cabinet Coolers convert an ordinary supply of compressed air into clean, cold 20ºF air. Learn more about Cabinet Coolers in EXAIR's white paper "How EXAIR Cabinet Coolers Can End Costly Shutdowns". www.exair.com/184/Cab_Coolers_MTOM.htm