Industry 4.0 breathes new life into cybersecurity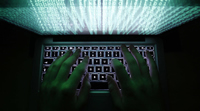 Dave Sutton for IT Pro Portal: A technical evolution has taken place, which has made cyberthreats more potent than at any other time in our history. According to PricewaterhouseCoopers, over half of British businesses will suffer cyberattacks by 2018. As businesses seek to embrace Industry 4.0, cybersecurity protection must be a top priority for Industrial Control Systems (ICS). These attacks are financially crippling, reduce production and business innovation, and cost lives.
In years gone by, legacy ICS were developed with proprietary technology and were isolated from the outside world, so physical perimeter security was deemed adequate and cybersecurity was not relevant. However, today the rise of digital manufacturing means many control systems use open or standardised technologies to both reduce costs and improve performance, employing direct communications between control and business systems. Companies must now be proactive to secure their systems online as well as offline. Cont'd...
Comments (0)
This post does not have any comments. Be the first to leave a comment below.
---
Post A Comment
You must be logged in before you can post a comment. Login now.
Featured Product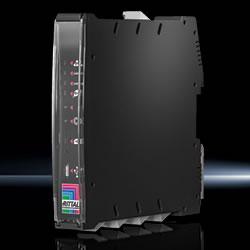 Download the Rittal Fact Book, we'll show you side-by-side product comparisons of Rittal and competitive products, and let you decide. You are an innovator. Your mind runs with "What if?" and the status quo can always be improved. When you find a supplier like Rittal who is forward thinking, you know you've found a partner. A supplier known worldwide for equipment that incorporates cutting edge technology, designed for efficiency, and solves problems other engineers hadn't even considered yet. A company that lives the Industry 4.0 world and puts it into practice in every step of the process.