Industry 4.0: What businesses need to know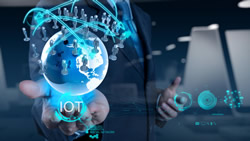 By Barclay Ballard for ITProPortal: In order for businesses to prepare for Industry 4.0, they first need to understand the technological driving forces behind it, including the Internet of Things. Although mainstream examples of IoT devices are relatively limited at the moment, in the future connected objects are expected to revolutionise a whole host of business sectors. In the same way that new manufacturing processes brought about huge upheaval during the Industrial Revolution, the Internet of Things is also predicted to bring wholesale changes to industry.
"The Industrial Internet of Things (IIoT) has been described as a crucial step in the Fourth Industrial Revolution or Industry 4.0," explains Martyn Williams, managing director of industrial automation software expert, COPA-DATA UK. "Using IoT technology, organisations are developing smarter infrastructures and building connected networks across entire manufacturing processes."
Some of the key changes predicted to emerge as the Internet of Things is adopted by industrial firms include the following: Cont'd...
Comments (0)
This post does not have any comments. Be the first to leave a comment below.
---
Post A Comment
You must be logged in before you can post a comment. Login now.
Featured Product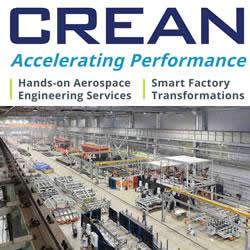 We model and analyze your current production operation by taking a System Wide approach. This will help you get to your true capacity and give you full Visibility, Insight and Control. Our program will be specially customized to your needs. We review your goals and critical drivers, look at your organization, identify your pain points and illuminate new financial opportunities. Our methodology has its roots in LEAN, Six Sigma, and Theory of Constraints but is augmented with internally developed methods specifically designed for High Mix production environments. We will optimize your resources to deliver maximum capacity. Our analysis will also take into account future growth planning.