New Ultrasonic 3D Printing Process Can Create and Print High-Tech Composite Materials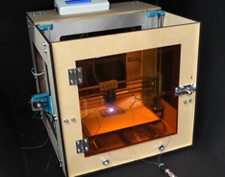 Scott J Grunewald for 3DPrint.com: A team of engineers from the University of Bristol — comprising Thomas M. Llewellyn-Jones, Bruce W. Drinkwater and Richard S. Trask — have developed a new hybrid type of 3D printing that can both assemble and print with composite materials using a combination of desktop 3D printer technology, light-curable resins and ultrasonic waves. This new process can allow super strong and lightweight composites like the variety used to produce tennis rackets, golf clubs, professional bicycles or even airplane parts to be used with additive manufacturing technology. Needless to say these new material options will offer entire new industries the ability to incorporate 3D printing into their manufacturing workflow. And the best part is that for the most part the process was made using existing 3D printing technology.
Composite materials are made by combining micro-structures of glass or carbon fibers with a plastic material. The carefully arranged fibers lock together and give the new material its strength and durability, while the plastic ensures that the resulting material will be lightweight. Currently, composite materials are manufactured as thin sheets that are then layered and cut into the desired shape and thickness. The problem with using this as a 3D printing material is the small fibers in the composite materials. In order to produce the desired strength the fibers need to be aligned in a very precise structure, which is currently not possible to reproduce using a 3D printer. Cont'd...
Comments (0)
This post does not have any comments. Be the first to leave a comment below.
---
Post A Comment
You must be logged in before you can post a comment. Login now.
Featured Product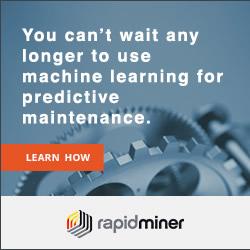 RapidMiner offers a data science platform that's built to enable people of all skill levels across the enterprise to quickly build and operate AI solutions to drive hard ROI for their organizations. Many data science tools are built to create accurate models, but cannot help manage the models into production, where they can have an impact. The platform covers the full lifecycle of the AI production process from data exploration and data prep to model building, model deployment and model operations. RapidMiner can help with a wealth of manufacturing use cases, like designing smart products, running smart factories, forecasting demand, ensuring quality, reducing production downtime, and managing supply chain risk.