New water-based 100% Acrylic elastomeric coating that cures to form a seamless shield when applied over approved roofing substrates.
Polyglass U.S.A., Inc., an industry-leading manufacturer of roofing and waterproofing systems, is pleased to announce the release of PolyBrite 48, an advanced elastomeric coating designed to provide an excellent high and low temperature dry film flexibility for performance in a variety of climate conditions. Specially formulated to exhibit superior wet hide during installation and dry hide once cured, PolyBrite 48 affords exceptional tensile strength and elongation for superior protection.

The excellent product flow and leveling capabilities result in ease of application. PolyBrite 48 is both fungal and algal resistant - even in high temperatures.With an initial CRRC score of 0.87 for solar reflectance, PolyBrite 48 is highly reflective and provides outstanding protection from harmful UV rays. In addition, PolyBrite 48 has an initial thermal emittance score of 0.9 and an initial SRI value of 110, offering reduced deterioration rates, cooler roof surfaces, and lower building energy costs. Use PolyBrite 48 with confidence on the following roof applications:
• Conventional smooth and granulated BUR and polymer modified roof
membranes with smooth mineral surfacing
• Most metal roof systems
• Concrete
• Exterior grade plywood
• Rigid coverboards (e.g., Dens-Deck®, Securock® and SPUF)
• Single-ply membranes (may require primers and other precautions)
• Cementitious stucco, EIFS, and other masonry surfaces
Polyglass recommends performing a substrate adhesion test before applying PolyBrite 48. PolyBrite 48 is a low-VOC, cost-effective product that exceeds the minimum requirements for ASTM D6083 Type I and II.
Polyglass U.S.A., Inc., is available to answer any questions about this exciting new product. For more information about PolyBrite 48, please visit polyglass.us.
###
About Polyglass
Polyglass U.S.A., Inc. is a leading manufacturer of roofing and waterproofing systems. Known for its self-adhered modified bitumen roofing systems based onits patented ADESO® Technology and CURE Technology®, Polyglass also produces afull line of premium roof coatings and roof maintenance systems. An ISO9001:2015 certified company, Polyglass, provides quality products and adds value through innovation.
For more information about the premium products and services offered by Polyglass, call 800.222.9782 or visit polyglass.us.
Additional Contacts
Alexandra Helton
954.233.1432
ahelton@polyglass.com
Scott Lelling
954.233.1239
slelling@polyglass.com
Featured Product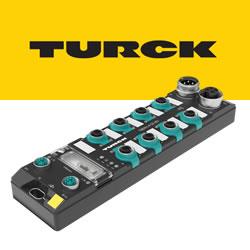 The new IP67 Managed Ethernet Switch from Turck provides standard and Gigabit ports in the same device. Configure, manage, and monitor connected machines and devices remotely, outside of a control cabinet. Find out more about this rugged solution for decentralized control. Part number TBEN-Lx-SE-M2. • Gigabit high-speed backbone for fast link-up times • Standard and Gigabit ports on the same device • Web-based diagnostic tools for preventive maintenance • Built-in security with the use of VLAN, NAT routing and firewall