Manufacturing

Marketing Partner
---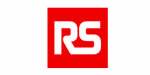 RS
RS supports customers across the product life cycle, whether via innovation and technical support at the design phase, improving time to market and productivity at the build phase, or reducing purchasing costs and optimizing inventory in the maintenance phase. The company offers customers tailored product and service propositions that are essential for the successful operation of their businesses and help them save time and money. RS also provides a comprehensive suite of services and tools including the industry's largest collection of 360º product images, an extensive range of 3D CAD models, more than 1.1 million up-to-date datasheets, access to the RS DesignSpark digital engineering platform, a highly experienced technical support team, and kitting, bagging, and labeling services, as well as expert advice articles, interviews, and podcasts. RS is a member of the National Association of Electrical Distributors (NAED), the Power Transmission Distributors Association (PTDA), and the National Association of Wholesaler-Distributors (NAW).
---
Mailing Address:
7151 Jack Newell Blvd. S.
Fort Worth, TX 76118
United States of America
Tel: (866) 433-5722
Fax:
Website: https://us.rs-online.com/
Company Category: Automation & IIoT
Geographic Region: USA - South West
Company Sector: Manufacturing
Keywords: omni-channel distributor, industrial automation and control,
Partner Status: Marketing Partner
---
Products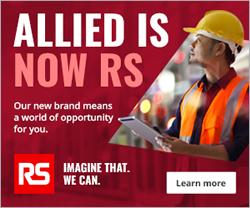 Imagine a global, end-to-end partner for industry - dedicated to solving your problems so you can drive your business forward. We can. On February 6, 2023, we officially changed our name to RS. It's just one way we're evolving to make our partnership and doing business with us even more rewarding. As RS, you have access to more support, more expertise, and more possibilities for your big and small projects - from concept and design to build and maintenance. Going forward, you'll see the RS logo on our website, social media, communications, and packaging. And rest assured, our current systems and procedures will remain intact to seamlessly process your order.
---
Articles
In this Allied Expert Advice article, Altech Corporation's Automation Product Manager, Laszlo Gyorgypal, answers six common questions about power supplies to help you select the best solution for your industrial automation application.
---
White Papers
This Company does not currently have any White Papers
---
---