Manufacturing

Marketing Partner
---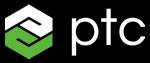 PTC
Since 1985, PTC has been enabling customers to stay one step ahead of the competition by combining our strategic vision with leading, field proven technology. PTC technology helps companies to quickly unlock the value now being created at the convergence of the physical and digital worlds through the IoT, augmented reality, 3D printing, digital twin, and Industry 4.0. With PTC, global manufacturers and an ecosystem of partners and developers can capitalize on this promise of physical digital convergence today and drive the future of innovation.
---
Mailing Address:
400 Congress Street
Portland, ME 04101
United States of America
Tel: 8885379273
Fax:
Website: https://www.PTC.com/
Company Category: Automation & Networking
Geographic Region: USA - North East
Company Sector: Manufacturing
Keywords: iiot, industrial automation, ar, augmented reality
Partner Status: Marketing Partner
---
Products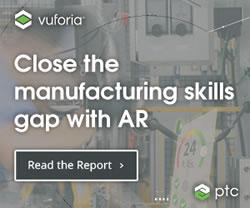 Learn how manufacturers are using augmented reality to onboard new workers faster and to help workers of all skill levels become more effective. Analytics and automation have changed manufacturing operations. Now, augmented reality is similarly transforming human operations. Manufacturers that have embraced AR are seeing newer workers develop skills faster and workers of all skill levels become more effective and responsive. Download this free analyst white paper from ARC Advisory Group to learn how AR is driving value for manufacturers."
---
Articles
This Company does not currently have any Articles
---
White Papers
This Company does not currently have any White Papers
---
Press Releases
Industry Leaders Come Together to Increase Visibility and Interest in Modern Manufacturing Through an Interactive Augmented Reality Experience
ThingWorx Leadership Lauded by Berg Insight, IoT ONE, and Quadrant Knowledge Solutions
---