Manufacturing

Marketing Partner
---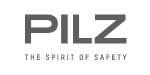 Pilz Automation Safety, L.P.
Pilz is a leading, innovative automation technology company offering automation solutions integrating safety management. As experts in automation safety, Pilz offers innovative products and services in the areas of safe sensor technology, control technology, drive technology, operator and visualization systems, consulting, engineering and training. As a solution supplier, Pilz services encompass the entire machine lifecycle, including risk assessment, safety concept, safety design, and more.
---
Mailing Address:
7150 Commerce Blvd.
Canton, MI 48187
United States of America
Tel: 734-354-0272
Fax: 734-354-3355
Email: info@pilzusa.com
Website: http://www.pilz.us
Company Category: Automation & Networking
Geographic Region: USA - North East
Company Sector: Manufacturing
Keywords: Safety, Automation, Training, Risk Assessment
Partner Status: Marketing Partner
---
Products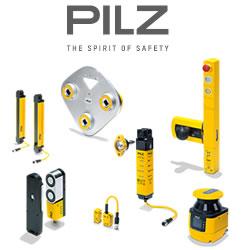 Pilz offers a wide range of safety sensors that conform to international standards and have been tested by certification bodies. Our sensor technology portfolio includes safety switches for monitoring positions, as well as guards. Optical sensors are ideally suited for area and zone monitoring. Choose from our wide range of light barriers, camera systems or tactile sensors, such as pressure-sensitive safety mats. Use our safe sensors in conjunction with our safe control technology! What you'll get from Pilz is an economical and safe complete solution. As well as being able to guarantee high efficiency for plants in an industrial environment, it is also especially important for us as a sensor manufacturer to protect humans, machinery and the environment.
---
Articles
This Company does not currently have any Articles
---
White Papers
This Company does not currently have any White Papers
---
Press Releases
This Company does not currently have any Press Releases
---