Software

Marketing Partner
---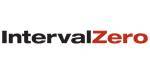 IntervalZero
IntervalZero's customer-centered philosophy, combined with more than three decades of embedded software innovation and the proven value of IntervalZero's RTX and RTX64 hard real-time software, have enabled the company to build a global customer base of market-leading OEMs and end users in Industrial Automation, Medical Systems, Digital Media, Test & Measurement, Military & Aerospace, and other industries. IntervalZero's success also stems from its expansive network of global trading Partners and its commitment to the Microsoft and Intel ecosystem. IntervalZero is a Microsoft Embedded Gold. IntervalZero seeks to provide the world's leading RTOS platform based on its SMP-enabled RTX and RTX64 software, which is used for developing complex hard real-time systems that require a sophisticated user experience and that run on COTS hardware.
---
Mailing Address:
400 Fifth Avenue; Floor 4
Waltham, MA 02451
United States of America
Tel: 781-996-4481
Fax:
Email: sales@intervalzero.com
Website: https://www.intervalzero.com/
Company Category: Design & Development
Geographic Region: USA - North West
Company Sector: Software
Keywords: RTOS, Windows, DSP, FPGA
Partner Status: Marketing Partner
---
Products
This Company does not currently have any Products
---
Articles
White Paper - Architecting a Scalable Real-Time Application on an SMP Platform
---
White Papers
HOW TO OPTIMIZE THE SCALABILITY & PERFORMANCE OF A MULTI-CORE OPERATING SYSTEM
When upgrading your hardware platform to a newer and more powerful CPU with more, faster cores, you expect the application to run faster. More cores should reduce the average CPU load and therefore reduce delays. In many cases, however, the application does not run faster and the CPU load is almost the same as for the older CPU. With high-end CPUs, you may even see interferences that break determinism. Why does this happen, and what can you do about it?
---
Press Releases
IntervalZero will demo its cutting-edge machine control solutions throughout the TAIROS show, at its own booth, K226, and a deep-dive, half-day seminar.
---