Consultant

Marketing Partner
---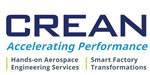 CREAN Inc.
OUR TEAM OF HUNDREDS OF ENGINEERS HELP CLIENTS DEVELOP COMPLEX PRODUCTS, IMPLEMENT EFFICIENT SMART FACTORIES, AND SOLVE COMPLEX INTEGRATED BUSINESS CHALLENGES
---
Mailing Address:
1200 Lakeway Drive, Suite 7
Austin, TX 78734
United States of America
Tel: 512-337-6587
Fax:
Email: sales@creaninc.com
Website: https://creaninc.com/
Company Category: Design & Development
Geographic Region: USA - South West
Company Sector: Consultant
Keywords: smart factory, iiot, engineering, design
Partner Status: Marketing Partner
---
Products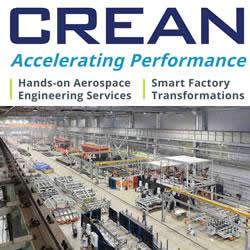 We model and analyze your current production operation by taking a System Wide approach. This will help you get to your true capacity and give you full Visibility, Insight and Control. Our program will be specially customized to your needs. We review your goals and critical drivers, look at your organization, identify your pain points and illuminate new financial opportunities. Our methodology has its roots in LEAN, Six Sigma, and Theory of Constraints but is augmented with internally developed methods specifically designed for High Mix production environments. We will optimize your resources to deliver maximum capacity. Our analysis will also take into account future growth planning.
---
Articles
In a time when the whole world is re-evaluating the way they do business, it is essential that industries utilizing Smart Factory and automated solutions do not become over-reliant on technology to get the job done.
---
White Papers
This Company does not currently have any White Papers
---
Press Releases
This Company does not currently have any Press Releases
---