Manufacturing

Marketing Partner
---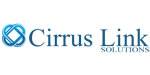 Cirrus Link Solutions
Cirrus Link provides a modular approach to building Enterprise-Class IIOT/SCADA/MES applications delivering a superior OT solution and enabling your enterprise to connect OT data to IT services for big data analytics. CTO Arlen Nipper, co-inventor of MQTT, forged a relationship with Inductive Automation to bring our software together for the ultimate IIoT solution. The Cirrus Link modules offer complete functions such as MQTT enablement, data delivery to the cloud, electronic flow measurement, and more. These software modules transmit data from the field via MQTT, with options to launch an MQTT server in the cloud or on premise and connecting OT data to industrial and business applications. The Cirrus Link IIoT modules for Ignition empower organizations to create one streamlined pipeline for all their IIoT data.
---
Mailing Address:

,
United States of America
Tel: 844-924-7787
Fax:
Email: sales@cirrus-link.com
Website: https://www.cirrus-link.com/
Company Category: Automation & Networking
Geographic Region: USA - North West
Company Sector: Manufacturing
Keywords: IIOT, SCADA, MES, MQTT
Partner Status: Marketing Partner
---
Products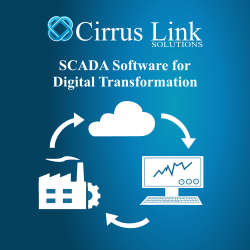 In this webinar, Cirrus Link Solutions CTO and co-inventor of MQTT, Arlen Nipper, will discuss how to get OT data from Industrial applications and deliver it to AWS IoT SiteWise with minimal configuration and zero coding. Arlen will be joined by Thomas Cummins of AWS to describe the powerful data analytics tools available for big data analytics.With the use of Inductive Automation's Ignition platform, and Cirrus Link MQTT modules and Sparkplug SiteWise Bridge, properties and hierarchy are 100% self-discovered by SiteWise. Real time data is securely and efficiently delivered directly to the SiteWise time series database for Big Data Analytics, ML and AI. This solution provides the simplest data ingest for AWS SiteWise delivering the Digital Transformation organizations are striving to achieve.
---
Articles
There are several different architectures and protocols that can be used to gather data on the factory floor. The two most common protocols are very different, which makes them worth comparing for their effectiveness in IIoT – OPC UA and MQTT/Sparkplug.
---
White Papers
DIGITAL TRANSFORMATION MADE EASY WITH IGNITION AND MQTT
This white paper will describe how global organizations are utilizing MQTT and the Inductive Automation Ignition platform to implement an open standard architecture to achieve these goals. By easing access to information, coupled with being able to use best in class AI applications, companies will be empowered to achieve their goals to change the culture in their business by extracting value from process data previously unavailable."
---
Press Releases
Ignition Modules Extract EFM Data with MQTT to Share Value Across the Enterprise
---