Manufacturing

Marketing Partner
---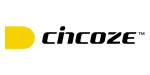 Cincoze Co., Ltd.
Cincoze is a rugged embedded computer brand providing diversified embedded computer solutions tailored to market needs. Its product lines include rugged embedded computers, industrial panel PCs, industrial displays, and GPU embedded computers. Cincoze products meet various vertical markets' application needs, especially factory automation, mechanical automation, machine vision, AIoT, robotics, in-vehicle computing, smart transportation, smart warehousing, and logistics. Over the years, Cincoze has launched many innovative products and won several patents, awards and international certifications.
---
Mailing Address:
7F., No. 4, Aly. 1, Ln. 235, Baociao Rd., Sindian Dist.,
New Taipei City, 23145
Taiwan
Tel: 886-2-2918-8055
Fax: 886-2-2918-8066
Email: info@cincoze.com
Website: https://www.cincoze.com/
Company Category: Automation & Networking
Geographic Region: Asia
Company Sector: Manufacturing
Keywords: Embedded Computers, Panel PCs, GPU Computers
Partner Status: Marketing Partner
---
Products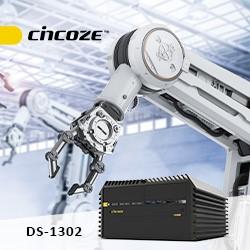 Powered by 10-core 10th-gen Intel® Xeon® or Core™ CPU, the DS-1300 is a rugged, high performance, highly expandable embedded computer. It supports up to two PCI/PCIe expansion slots (combined max 110 W), various commercially expansion cards available in image capture cards, motion control cards, or GPU cards. The DS-1300 series is suitable for deployment in industrial automation, factory automation, machine vision, AIoT and applications requiring high computing power in harsh environments.
---
Articles
Due to the working environment in the factory or machine shops is humid and dusty, the panel PC should be resistant to water and various substances. Besides, the panel PC was required to be easy to integrate, maintain and upgrade.
---
White Papers
This Company does not currently have any White Papers
---
---