Compared to the classic hydraulic solution, these electric drives offer numerous advantages in terms of robustness, safety, and operating convenience. They are also easier to maintain and run more efficiently to save cost.
More Efficient Bending With Parallel Shaft Gear Motors
Case Study from | NORD DRIVESYSTEMS
The Swedish machine manufacturer Comeco has revised the drive concept of its rebar bending machines and equips this next generation equipment with electric drives from NORD DRIVESYSTEMS. Compared to the classic hydraulic solution, these electric drives offer numerous advantages in terms of robustness, safety, and operating convenience. They are also easier to maintain and run more efficiently to save cost.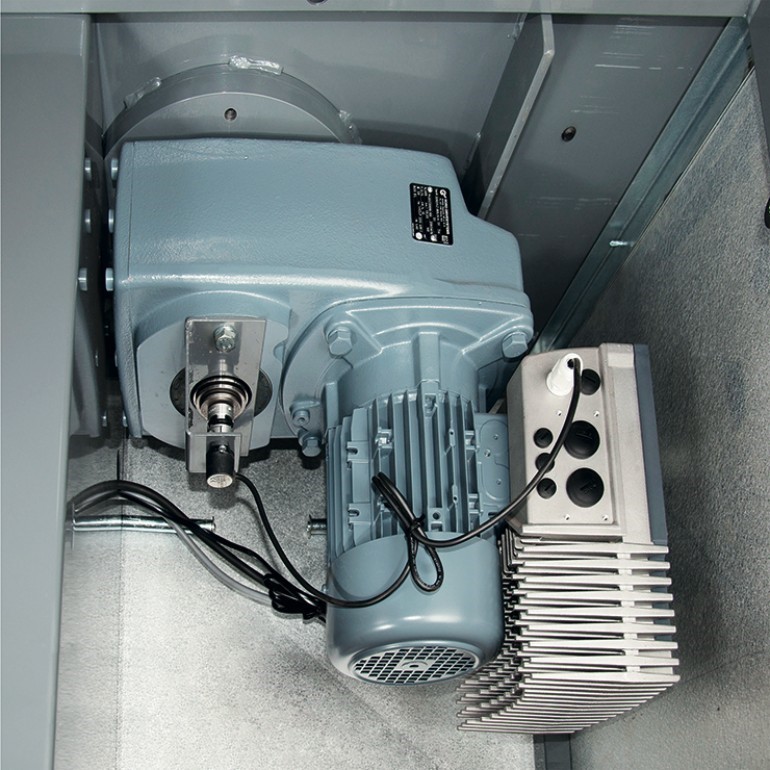 Comeco produces rebar bending machines with different diameters for construction companies and construction machinery rental companies. Working with NORD DRIVESYSTEMS, the company has retrofitted a series of their rebar bending machines with electronic drives. These machines can bend rebar with diameters of up to 20 mm. Comeco is also planning to retrofit another series for diameters of up to 40 mm.
Comeco did extensive research to find ways to make their machines more robust and cheaper to build, without compromising on quality. For this new machine generation, all functions needed to be controlled by a PLC, so NORD proposed a drive with the NORDAC FLEX variable frequency drive. With its internal PLC, this motor-mounted, decentralized VFD offers precise speed control and positioning. Depending on their skill level and the thickness of the steel bar, operators of the bending machine can select from two speed settings. The 20 mm machine can also be programmed to handle two angles at a time and operators can go from one setting to the other via a convenient switch button. The configured parallel shaft geared motors deliver high torques with a very small footprint.
NORD delivered pre-assembled, pre-programmed drives, each with a ParameterBox that Comeco installs into the machine operation panel. Instead of the complex wiring of a hydraulic control system, the electronic drives only require a power connection. As soon as the start button is pressed, the machine actuates the set angle. After the bending process is complete, the PLC reverses the drive and returns to the initial position so the finished steel bar can be removed easily and safely.
Comeco's new benders with NORD drives are easier to operate than the hydraulic machines that they had previously produced. The design is so intuitive that each customer or workshop can handle any troubleshooting themselves – although this is a very rare occurrence due to NORD's reliable design.
The content & opinions in this article are the author's and do not necessarily represent the views of ManufacturingTomorrow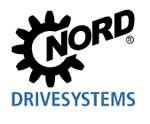 NORD DRIVESYSTEMS
With production facilities in the Midwest and on both coasts, NORD is prepared to serve you with some of the shortest lead times in the industry. We house extensive component inventory, allowing us to assemble and ship 25% of all orders same or next day!
Other Articles
Wastewater treatment is serious business. Gearboxes from NORD DRIVESYSTEMS help this small community process up to 15 million gallons of it daily, without fail, with no surprises.
From candy to coffee beans, AD Process Equipment's confectionery equipment applies coatings that make food taste better. NORD DRIVESYSTEMS helps them do so more efficiently.
Faced with tight quarters on a gearbox application, Texas-based machine builder turns to NORD DRIVESYSTEMS for help.
---
Comments (0)
This post does not have any comments. Be the first to leave a comment below.
---
Post A Comment
You must be logged in before you can post a comment. Login now.
Featured Product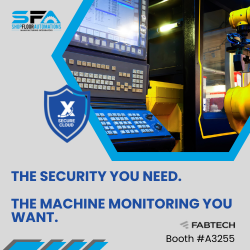 For manufacturers adhering to regulations like International Traffic in Arms (ITAR), Defense Federal Acquisition Regulation Supplement (DFARS) and other security and compliance requirements, the ability to monitor disparate machines, each with a unique control system and communication protocol with varying ages, can make continuous improvement initiatives challenging in the cloud. The Scytec DataXchange solution, available through Shop Floor Automations, resolves these issues by leveraging AWS GovCloud to capture real-time, Industrial Internet of Things (IIoT) data from a variety of equipment - from lasers and press brakes, to saws and robots - through universal machine connections to give teams full transparency on the shop floor through an architected secure cloud solution for a total smart factory transformation.