Compared to the classic hydraulic solution, these electric drives offer numerous advantages in terms of robustness, safety, and operating convenience. They are also easier to maintain and run more efficiently to save cost.
More Efficient Bending With Parallel Shaft Gear Motors
Case Study from | NORD DRIVESYSTEMS
The Swedish machine manufacturer Comeco has revised the drive concept of its rebar bending machines and equips this next generation equipment with electric drives from NORD DRIVESYSTEMS. Compared to the classic hydraulic solution, these electric drives offer numerous advantages in terms of robustness, safety, and operating convenience. They are also easier to maintain and run more efficiently to save cost.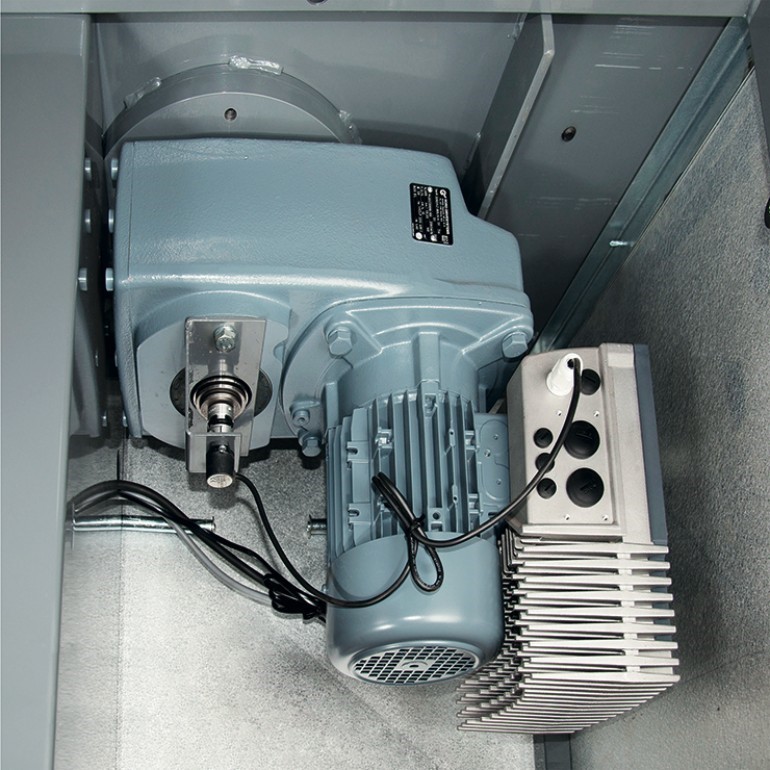 Comeco produces rebar bending machines with different diameters for construction companies and construction machinery rental companies. Working with NORD DRIVESYSTEMS, the company has retrofitted a series of their rebar bending machines with electronic drives. These machines can bend rebar with diameters of up to 20 mm. Comeco is also planning to retrofit another series for diameters of up to 40 mm.
Comeco did extensive research to find ways to make their machines more robust and cheaper to build, without compromising on quality. For this new machine generation, all functions needed to be controlled by a PLC, so NORD proposed a drive with the NORDAC FLEX variable frequency drive. With its internal PLC, this motor-mounted, decentralized VFD offers precise speed control and positioning. Depending on their skill level and the thickness of the steel bar, operators of the bending machine can select from two speed settings. The 20 mm machine can also be programmed to handle two angles at a time and operators can go from one setting to the other via a convenient switch button. The configured parallel shaft geared motors deliver high torques with a very small footprint.
NORD delivered pre-assembled, pre-programmed drives, each with a ParameterBox that Comeco installs into the machine operation panel. Instead of the complex wiring of a hydraulic control system, the electronic drives only require a power connection. As soon as the start button is pressed, the machine actuates the set angle. After the bending process is complete, the PLC reverses the drive and returns to the initial position so the finished steel bar can be removed easily and safely.
Comeco's new benders with NORD drives are easier to operate than the hydraulic machines that they had previously produced. The design is so intuitive that each customer or workshop can handle any troubleshooting themselves – although this is a very rare occurrence due to NORD's reliable design.
The content & opinions in this article are the author's and do not necessarily represent the views of ManufacturingTomorrow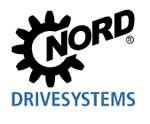 NORD DRIVESYSTEMS
With production facilities in the Midwest and on both coasts, NORD is prepared to serve you with some of the shortest lead times in the industry. We house extensive component inventory, allowing us to assemble and ship 25% of all orders same or next day!
Other Articles
Faced with tight quarters on a gearbox application, Texas-based machine builder turns to NORD DRIVESYSTEMS for help.
Rugged, reliable, and thermally optimized, NORD's industrial gear units are ready to take on the most demanding industrial drive technology requirements.
---
Comments (0)
This post does not have any comments. Be the first to leave a comment below.
---
Post A Comment
You must be logged in before you can post a comment. Login now.
Featured Product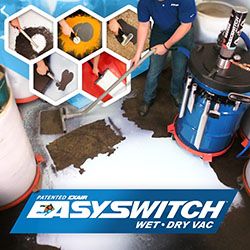 Be sure to attend the latest of EXAIR's webinars. Get educated on pneumatic industrial vacuums so you can break the cycle of replacing electric shop vacuums. Industrial environments often present a continual battle to keep them clean and safe. Unavoidable by-products of manufacturing processes include liquid and solids which often present hazards to personnel, products and processes. Solids may be trim, dusts, or chips from a manufacturing line; liquids may be coolant spills, coating overspray, or even burst packages. Cleaning up these materials often falls on the operators of the equipment who need reliable, adaptable, safe and effective tools for cleanup. Supplying them with tools which fail frequently or do not meet the requirements of the safety team is a recipe for disaster. Attend this webinar to gain an understanding of how pneumatic vacuums can reduce the maintenance, increase reliability, and improve flexibility for your facility. Attend live on May 24th at 2 p.m.