To truly maximize IIoT, manufacturers need a single solution that supports scalable-IIoT deployments and creates a collaborative environment that's data-driven and provides transparency across the entire production process.
Digital Manufacturing and IIoT: A Platform for Success
Eric Green, Brand Marketing Vice President, DELMIA | Dassault Systèmes
IIoT (Industrial Internet of Things) is already revolutionizing the entire manufacturing industry. Disruptive innovations like AI, machine learning, VR and AR are impacting global supply chains every day, but manufacturers are unable to take full advantage of IIoT. Currently, manufacturers are finding themselves in a place of "pilot purgatory," in which the complexity of IIoT technology and the sheer amount of data generated makes it difficult to scale, deploy and maximize its value across the manufacturing ecosystem.
Early adoption of IIoT technologies is creating a competitive advantage but maximizing its value is near impossible, so how do manufacturers overcome the pilot stage? The deployment of a scalable and unified platform is critical to the success of every IIoT initiative.
To truly maximize IIoT, manufacturers need a single solution that supports scalable-IIoT deployments and creates a collaborative environment that's data-driven and provides transparency across the entire production process.

Moving beyond pilot stage
In general, data generated by IIoT devices can provide companies with deep insights enabling them to build products faster and more effectively. Manufacturing executives and operations leaders largely assume that these digital, IoT-connected technologies, such as artificial intelligence (AI), machine learning (ML), and data analytics, can provide new capabilities to help them achieve their production goals.
However, these isolated, single-use technology platforms are insufficient for meeting the broad range of manufacturing needs. Ultimately, they function as a collection of multiple, siloed technologies that would better serve the business if deployed throughout a single, unified platform. With a siloed approach, organizations lack the ability to gain a comprehensive view of their internal value chains, improve production, and enable the necessary collaborations. As a result, single-use deployments simply mirror outdated manufacturing hierarchies.
In general, IIoT systems span IT, operational technology (OT), and core business functions and thus require broad stakeholder alignment. To be successful beyond a pilot stage, IIoT system implementations take a multi-disciplinary team – users, IT, management, suppliers and technical consultants – and a well-managed project. Success also hinges on executive buy-in and forward-thinking leadership to spearhead these deployments. True transformation is generally driven from the top, spurred on by the ability to communicate the intrinsic value of the IoT and its potential for driving digital manufacturing at scale.
Yet companies still face hurdles. For example, some vendors position the IIoT as simply a connectivity resource. Lacking effective integration, companies simply store massive amounts of data they're unable to incorporate into their manufacturing processes. This leads to overspending and an inability to establish large-scale deployments beyond the pilot stage.
In order to achieve business value and a strong ROI, manufacturers require a unified collaborative environment that can synchronize operations across design, engineering, production, and supply chains.
The value of single-platform collaborations
In general, it's critical for manufacturing organizations to have a high degree of cooperation across their internal value chains. For example, by using one unified platform at the design level, concept ideas can be shared, tracked, and discussed with all stakeholders participating via one unified interface.
In fact, that's one of the driving principles behind Dassault Systèmes 3DEXPERIENCE platform. All contributors can rely on one correct version of a prototype or product and have accurate visibility of project status at all times. In addition, designers can use their preferred authoring tool as well as combine multiple design streams for a single, comprehensive view.
A fundamental aspect of manufacturing in the digital era is the ability of companies to access their entire production value stream. The 3DEXPERIENCE platform enables manufacturers to access that stream virtually to make concepts and prototypes "manufacturing ready." It offers a consistent, uniform way to deal with all the data challenges that manufacturers face across their supply chains. Within the manufacturing environment, the platform integrates a range of applications that rely on diverse data streams, whether they're focused on design, operations, or testing and analysis.
In contrast to standard IoT-based storage, connectivity, or device management platforms, 3DEXPERIENCE offers a very different type of platform approach. It effectively coordinates all the applications that manufacturers rely on and enables them to function together through seamless integration of their individual data streams.
Outlook
As manufacturers assess their digital transformation efforts and formulate their IIoT goals, they face questions over the business value of single-use technology deployments. In many instances, they must overcome significant obstacles coordinating platforms, scaling accordingly and integrating diverse data streams. As a result, these manufacturers are often unable to capitalize on their digitalization efforts and risk falling behind the competition. According to a market analysis BCG, by this year half of IoT spending (50%) will be driven by the manufacturing, transportation, and logistics sectors.
The deployment of scalable and reliable end-to-end integration platforms represent a critical factor in the success of IIoT strategies. These solutions not only provide a holistic approach encompassing every aspect of the manufacturing process, they also offer a strong ROI and a foundation for continued innovation. Moreover, in the current era of explosive data growth, a single, integrated platform that can process ever-increasing data complexity is invaluable.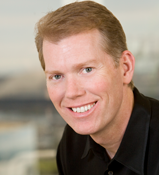 Eric Green, Brand Marketing Vice President, DELMIA, Dassault Systèmes
Eric Green brings 29 years of manufacturing, supply chain, and enterprise software experience to Dassault Systèmes in his current role as DELMIA user experience, brand marketing and business development. Under his leadership at Apriso Corporation, marketing, industry and solution development significantly contributed to Apriso's 34% growth and market leadership in manufacturing operations software.
Learn more about Dassault Systèmes 3DEXPERIENCE: A Virtual Journey
The content & opinions in this article are the author's and do not necessarily represent the views of ManufacturingTomorrow
---
Comments (0)
This post does not have any comments. Be the first to leave a comment below.
---
Post A Comment
You must be logged in before you can post a comment. Login now.
Featured Product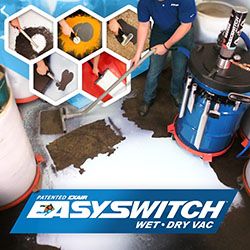 VariBlast Precision Safety Air Guns are small and lightweight air guns capable of handling tough jobs. Designed with a variable flow trigger they are able to produce different force values from the same nozzle simply by pulling the trigger. EXAIR is offering a special right now on all of their Safety Air Guns. Learn more at https://exair.co/184-saqgpromo https://exair.co/184_511