Companies from various sectors are ramping up production or changing what they make to help the world cope with the coronavirus crisis. Here are several examples.
How the Coronavirus Is Changing Equipment Manufacturing
Emily Folk | Conservation Folks
The novel coronavirus known as COVID-19 has drastically and rapidly changed life for people around the world. Many can only work from home unless their employers provide essential services — which vary depending on decisions from government authorities. A common conclusion made is that companies manufacturing things like human or animal foods and medical supplies can remain open, as long as workers follow social distancing guidelines.
Companies from various sectors are ramping up production or changing what they make to help the world cope with the coronavirus crisis. Here are several examples.
Fashion Brands Make Medical Apparel
Throughout the United States and Europe, fashion brands are responding to the call to address shortages of things like medical gowns and masks. Brands like Fruit of the Loom, Zara, H&M and Prada have committed to producing such garments and accessories for health care workers.
Fashion brands or designers not well-positioned to create equipment help out in other ways. Some donate money to assist with the distribution of the newly made medical supplies. Others have used their headquarters to hold the items before they leave for a destination or turned the facilities into drop-off points for people who have donated masks.
Tech Enthusiasts Manufacture Supplies With 3D Printers
The severity and impact of the coronavirus makes many people feel helpless and wonder what they can do to assist, even in small ways. Some tech enthusiasts in the Balkan Peninsula set up a Facebook group that has more than 18,000 members and facilitates the 3D printing of much-needed medical gear. The project's first aim was to make more than 500 medical visors and give them to facilities around North Macedonia at no charge. It accomplished that goal in a matter of days.
Besides the group participants who create the equipment, others donate printer parts or offer their time and transportation abilities to get the goods where they're needed most.
This is a time when concerned individuals are not content to sit back. Many are determined to use any resources available to assist. Sometimes, such as in the case of this Facebook group, everyday people become manufacturers of in-demand products.
Companies Repurpose Their Factories
The example above where fashion brands make wearable medical equipment is arguably not a huge departure from what the companies produced outside of the coronavirus pandemic. However, other businesses are entirely repurposing their facilities to begin making products bearing little or no resemblance to their specialties.
Making dramatic and quick shifts like that may require companies to invest in new machinery. If so, they may decide to look at used equipment to keep costs down. Fortunately, providers offer product galleries to view online, and those destinations often contain thousands of options.
The ease with which a company makes the transition also depends on how different what they produced before is from supply needs related to the COVID-19 pandemic. Challenges can also arise if a business must get knowledge from industry experts, plus train its workers to meet emerging demands.
Companies also repurposed their facilities to aid defense forces during World War II. However, back then, automakers often started building planes and tanks, both of which are somewhat related to cars. Now, though, the call is for them to supply ventilators, which are substantially different than automobiles. Despite those obstacles, auto brands around the world are helping with the ventilator creation effort.
Another example involves manufacturers using familiar ingredients for other products, such as alcohol distilleries producing hand sanitizer. The U.S. Food and Drug Administration (FDA) recently gave its approval to that practice.
Equipment Producers Increase Their Output
In addition to the manufacturers pivoting to meet demands, businesses that regularly provide the equipment that is so necessary now are upping production levels. 3M and Honeywell are two companies that did so. Whereas 3M plans to raise its output by 30% over 12 months, Honeywell will hire 500 people to assist with the production boost.
Similarly, ventilator manufacturers are doing what's necessary to make more equipment. Some of the measures taken by those companies include switching to 24/7 production or moving staff members to different sites to maximize their contributions.
Collective Efforts to Fight Back Against COVID-19
No one knows when cases of COVID-19 will ease so that life returns to relative normalcy. Something people do realize, however, is that these uncertain times call for flexibility. The manufacturers here embrace that characteristic while showing dedication to producing supplies to help during the pandemic.
The content & opinions in this article are the author's and do not necessarily represent the views of ManufacturingTomorrow
---
Comments (0)
This post does not have any comments. Be the first to leave a comment below.
---
Post A Comment
You must be logged in before you can post a comment. Login now.
Featured Product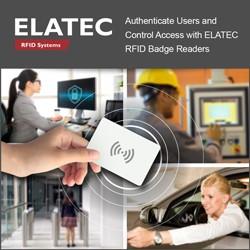 With a tap of the badge, RFID readers from ELATEC provide secure, reliable and easy-to-use user authentication, access control and usage tracking of hardware and software in industrial automation processes. Reader durability in harsh plant floor environments is another essential feature. Choose the right authentication and access control solution and extend RFID card-based capability for the access control of PLC, robot and HMI automation controller software and devices requiring special operator training.