But virtual means much more when it comes to innovating and creating groundbreaking products. In the virtual world, we can simulate and evaluate scenarios before producing the product itself.
Virtual Reality? How about "Virtual before Reality"
Dean Marsh, Managing Director of North America | Dassault Systèmes
When you hear the term "virtual reality," what comes to mind? Perhaps a headset that lets you touch and feel objects that don't exist. Perhaps a fully immersive game or tour of an exotic location. But virtual means much more when it comes to innovating and creating groundbreaking products. In the virtual world, we can simulate and evaluate scenarios before producing the product itself.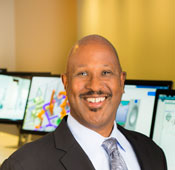 For years, medical devices such as heart stents were tested on humans or animals. Today, however, research is being done on virtual hearts that are digital twins to their real life counterparts. Similarly car manufacturers once could only see how their cars would handle the stress of a crash by actually crashing into physical objects. Today manufacturers can "crash" them earlier in the manufacturing cycle in the virtual world, and for a fraction of the cost. Today, entire factories can be created digitally to plan and optimize manufacturing lines. Simply put, virtual worlds help people imagine differently; they extend and improve the real world.
McDermott, a multinational engineering, procurement, construction and installation company, provides a great example of how virtual worlds can create business opportunity. Using virtual twins, McDermott is able to collaboratively engineer, build and operate fixed and floating offshore production facilities, pipelines and subsea systems. By digitalizing and standardizing its processes as well as deploying a single, secure and collaborative environment, McDermott improved efficiency and performance, thereby accelerating the delivery of construction-ready and operations-ready projects.
But it is not just enterprises that can benefit from going virtual. In Singapore, the entire city has a virtual twin that integrates real-time, dynamic data into a topographical view of the city.
Building virtual twins is not a simple process, and as companies look to leverage virtual technologies they should be aware that not all virtual twins are equal. To gain full efficiency and value from the virtual world, the twin must pull in and incorporate information from across the enterprise – marketing, engineering, design and manufacturing. It also must be able to create highly detailed models that leverage 3D design and simulation to reproduce an object as a dynamic 3D model. It's not enough to just create a virtual object in a vacuum, you must also accurately simulate the environment in which that object will exist.
By understanding the differences and the interplay between the value-creation processes of the physical world and those of the virtual one, manufacturers can holistically solve strategic production issues to achieve a lean and agile manufacturing process.
Platforms that provide a single user interface and a digital thread across all enterprise functions and applications are the optimal way to create and leverage digital models that offer both accuracy and fidelity. And for those who want to view their model in an immersive virtual experience, headset and all, being able to pull the model into a VR rendering environment is also key.
The industry of the 21st century is no longer defined simply by the ability to manufacture goods. Today's leaders will be determined by superior mastery of technical knowledge and know-how. This is the new competitive differentiator and it's happening now due to a convergence of digital technologies that are transforming every aspect of industrial business. To drive a renaissance of business requires a platform approach that enables the real and virtual worlds to inform and reinforce one another. By building the virtual before the real, companies can gain valuable insights, reduce costs, increase sustainability and correct mistakes in real time.
Dean Marsh is the Managing Director, North America at Dassault Systèmes. In this role, he has oversight of all aspects of the company's North American business with a focus on building close relationships with our customers and partners. Dean has more than 20 years of experience in global sales, services, development and marketing. Prior to joining Dassault Systèmes in July 2017, Dean worked at IBM as Vice President, Global Cloud Solutions Services before becoming Vice President, Client Success for IBM Analytic Solutions. Dean holds a Master of Science in Computer Science from Rensselaer Polytechnic Institute in Troy, New York, and a B.S. in Metallurgy and Materials Science from Carnegie-Mellon University in Pittsburgh, PA.
The content & opinions in this article are the author's and do not necessarily represent the views of ManufacturingTomorrow
---
Comments (0)
This post does not have any comments. Be the first to leave a comment below.
---
Post A Comment
You must be logged in before you can post a comment. Login now.
Featured Product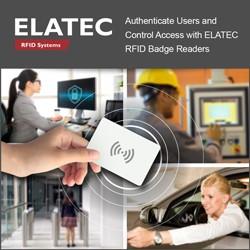 With a tap of the badge, RFID readers from ELATEC provide secure, reliable and easy-to-use user authentication, access control and usage tracking of hardware and software in industrial automation processes. Reader durability in harsh plant floor environments is another essential feature. Choose the right authentication and access control solution and extend RFID card-based capability for the access control of PLC, robot and HMI automation controller software and devices requiring special operator training.