While it's important for manufacturers to have sound cybersecurity measures and protocols in place, it's equally important to have IT resilience and orchestration solutions at the ready.
Why Manufacturers Need to Shift Their Disaster Recovery Mindset
Oussama El-Hilali | Arcserve
Tell us a bit about Arcserve?
Arcserve provides exceptional solutions to protect the priceless digital assets of organizations in need of full scale, comprehensive data protection. Established in 1983, Arcserve is the world's most experienced provider of business continuity solutions that safeguard multi-generational IT infrastructures with applications and systems in any location, on premises and in the cloud.
What can manufacturers do to mitigate the threat of ransomware?
While it's important for manufacturers to have sound cybersecurity measures and protocols in place, it's equally important to have IT resilience and orchestration solutions at the ready, such as real-time replication – especially for business-critical systems that must remain operational. Ransomware has become a fact of life in today's business climate, and these attacks are getting better and better at breaking through security defenses. When a hacker does get through, having the ability to instantly access systems and applications or rollback to a previous time to restore will be your biggest and best defense.
Where are some common mistakes made by IT professionals during disasters?
During an attack or other disaster impacting continuity, mistakes happen when decisions are made in a reactive, haphazard way. Panic often sets in when something like a ransomware attack hits, and IT professionals can sometimes jump the gun to try and stop the bleeding. They may unplug servers, ignore recovery instructions from the attacker, or shut down operations altogether – we've seen it all! Proper preparation, and confidence in your disaster recovery plan will prevent mistakes like that from happening. Regular testing of the plan the IT team has put in place is important too, as it's only good as their ability to deploy it.
Manufacturing is an always-on, 24/7 industry, so what can IT professionals do to ensure round-the-clock uptime?
Adequate knowledge of the systems that need to be protected will help keep mission-critical applications up and running, even during an attack. IT professionals need to identify applications across a manufacturer's business units, and then pinpoint which are the most critical to business continuity. Systems and applications that impact operations and production should be continuously replicated. This is different than traditional backup and recovery, as there is no "backup" to restore. Instead, these solutions automatically failover so systems and applications remain accessible, regardless of the disaster the organization is experiencing.
IT resilience solutions are certainly necessary for mission-critical applications, systems and workloads. But, for less critical data, the IT team may opt to store backups instead. This is where aligning recovery point objectives (RPOs) and recovery time objectives (RTOs) is so important. It doesn't do any good if the RTO is five minutes, but the RPO is data from a day or two ago. On the flipside, if data has been backed up from 10 minutes ago, but the recovery time is three days, that doesn't do anybody any good, either.
What are the lessons that industry professionals can learn from ransomware attacks, like Norsk Hydro?
The Norsk Hydro attack taught us that downtime is costly. The Norwegian aluminum producer lost over $40 million due to disrupted production. In a survey of over 750 IT business decision-makers, we found that 93% revealed their organizations could tolerate "minimal," if any, data loss from critical business applications, with nearly half saying they have less than an hour to recover business-critical data before it starts impacting revenue. The lesson here is to invest in IT resilience technology that allows real time data replication and high availability. These solutions give IT departments the ability to roll back their data to a predetermined point in time before the attack. This eliminates the problem of only having a small window to recover business-critical data, as it's being duplicated in real time.
What are some emerging technologies that are shaping the future of business continuity for manufacturers?
Technology that replicates byte-level changes at the file, application or system level in real time is changing the game. This is crucial for manufacturers as it gives them a rewind button, and allows them to go back in time to before the attack happened. Automatic failover is another form of technology that will help keep manufacturers up and running during an attack. Heartbeat-powered failover can detect when an application or system has been compromised and automatically start running from the recovery location, whether that's on-premises or in the cloud. There are also technologies that are enabling cloud-to-cloud failover, which is especially important as more organizations adopt multi-cloud strategies.
How does backup and disaster recovery help manufacturers during a ransomware attack?
If and when the time comes when a plant's production is halted by a ransomware attack, backup and disaster recovery solutions are the last line of defense to keep systems online. Modern-day IT resilience solutions can allow applications and systems to automatically failover to the cloud, or alternative on-site storage centers, and be replicated to a point time before the attack. This means that when systems are back online, they can pick up right where they left off or to the closet recovery point.
Am I dreaming or do you think it possible for AI to monitor and protect networks in the near future?
You're not dreaming! AI-powered business continuity solutions will gradually become part of the BCDR conversation. This technology can learn over time when a system is likely to fail and can automatically failover to the cloud or another on-premises recovery location. There are all sorts of practical applications for this technology, and it can use a combination of internal and external data sources to predict when a disaster, like a cyberattack or natural disaster, might occur. For example, it could predict a disruption due to an earthquake and automatically fail over the applications to a different geographical location to prevent data loss. We've seen increased interest around AI and predictive analytics in data protection, finding that nearly 75% of global IT decision makers are aware of AI-enabled data recovery solutions, and over half of C-level executives have a great deal of trust in vendors that offer them.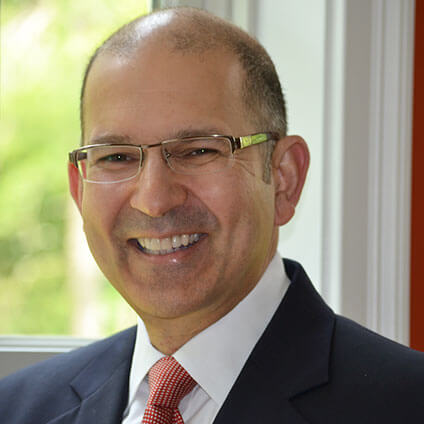 About Oussama El-Hilali, CTO of Arcserve
Oussama serves as the CTO of Arcserve and is responsible for setting the global product strategy, and managing the development and product management teams. He has nearly 25 years of IT and R&D experience driving and achieving product strategy and roadmaps, acquisition of new technology, and developing strategic business partnerships in both Fortune 100 and emerging companies.
The content & opinions in this article are the author's and do not necessarily represent the views of ManufacturingTomorrow
---
Comments (0)
This post does not have any comments. Be the first to leave a comment below.
---
Post A Comment
You must be logged in before you can post a comment. Login now.
Featured Product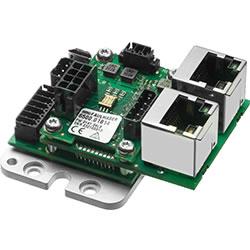 MOTION CONTROLLERS FOR MINIATURE DRIVES AND MICRODRIVES. FAULHABER has added another extremely compact Motion Controller without housing to its product range. The new Motion Controller is ideal for integration in equipment manufacturing and medical technology applications. With 36 V and 3 A (peak current 9 A), it covers the power range up to approx. 100 W and is suitable for DC-motors with encoder, brushless drives or linear motors.