Process control with reliable, responsive wireless 5G communication is a clear opportunity. In many ways, 5G will be an enabler for IoT, because data collection from factory sensors can flow in real-time with controlled latency.
The Impact of 5G in Advanced Manufacturing
Roger Nichols, 5G Program Manager | Keysight Technologies, Inc.
Tell us about Keysight Technologies and your role with the company.
Keysight Technologies Inc. (NYSE: KEYS) is the world's leading electronic test and measurement company, transforming today's measurement experience through innovations in wireless, modular, and software solutions. Keysight's solutions cover design simulation, prototype validation, manufacturing test, network optimization, and cloud environments. These hardware and software solutions help optimize networks and bring electronic products to market faster and at a lower cost.
As Keysight's 5G Program Office Manager, I have four areas of responsibility: helping to set priorities for our investments in technology, product, and solution development; exploring early architectures for solutions for 5G; establishing and managing our engagement in the 5G ecosystem from early research to deployment; and facilitating the promotion of Keysight as the 5G leader in our market.
In what ways will 5G differ from 4G, 3G and other wireless technologies?
The 5G vision is about making significant performance improvements across all key performance indicators of mobile wireless networks. This is not just a capacity and speed improvement. 5G networks will deliver faster and more reliable services that open doors to new business opportunities in the Internet of Things (IoT), autonomous driving, broadband fixed wireless, and faster video reception and transmission. Connections over 5G will enable more data to move more quickly with less delay (or latency). The latency of a data connection is the delay that occurs as the data connection is established for any data transfer. This impacts how quickly the network can respond to stimulus from a mobile device or sensor. In earlier technologies, this delay is longer and is unpredictable.
In 5G, latency will be not only lower (faster response), but also will be more predictable, which means processes with time-critical events can rely on 5G wireless data transfer to communicate with processes with other time-critical events. For example, in manufacturing processes, 5G wireless data communication can be a reliable communication method, maybe even the preferred method, for communicating time-critical events.
How do you see the new 5G capabilities impact manufacturing?
Manufacturing floors are complex and require more and more intercommunications between process steps, machines, and people. Using wired technology constrains the way this intercommunication is done. It also causes constraints to the flexibility required by continuous improvement achieved using state of the art industrial engineering techniques. Process control with reliable, responsive wireless 5G communication is a clear opportunity. In many ways, 5G will be an enabler for IoT, because data collection from factory sensors can flow in real-time with controlled latency.
What kind of barriers do you see in implementing 5G?
For manufacturing, one challenge will be the establishment of reliable radio networks in indoor environments that are notorious for radio interference. This is being addressed not only by new technologies, but also with innovative approaches emanating from the standards bodies. Another challenge, which is related to the first, is the availability of spectrum. Public networks operating in the same spectrum could provide even more interference for the wireless signals upon which the manufacturing process relies. This is being overcome multiple ways—first, many "Industrial IoT" networks are envisioned to be private and dedicated to the entity in question; second is that some countries (Germany for example) are likely to dedicate certain spectrum bands to industrial IoT use. The combination of dedicated spectrum and smaller, privately managed networks will enable the best use of this new technology in this new market.
How is Keysight Technologies helping to overcome these barriers.
Keysight has the broadest range of 5G design and measurement solutions. We are also involved in the standards processes to not only stay on top of the latest approaches, but also to influence the areas of performance requirements and testing. In the industrial IoT space, built on a solid foundation of security, connectivity and scalability, Keysight supports Industry 4.0 readiness in three key areas: Automation, Acquisition, and Analytics. Data analytics software with powerful visualization tools makes the decision-making process much more intuitive and significantly faster.
Keysight's 5G end-to-end design and test solutions enable the mobile industry to accelerate 5G product design development from the physical layer to the application layer and across the entire workflow from simulation, design, and verification to manufacturing, deployment, and optimization. Common software and hardware platforms compliant to the latest 3GPP standards enable the entire mobile ecosystem to quickly and accurately validate 5G chipsets, devices, base stations and networks, as well as emulate subscriber behavior scenarios.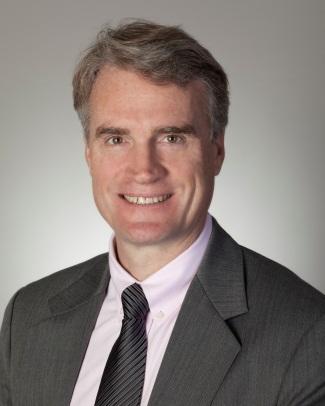 About Roger Nichols
Roger Nichols is the 5G Program Manager for Keysight Technologies. His 34 years of engineering and management experience in wireless test and measurement at Hewlett-Packard, Agilent Technologies, and Keysight spans roles in manufacturing, R&D, and marketing, and crosses the evolution from analog cellular radio to 5G and beyond. He spent seven years as the Marketing Director for Keysight's (Agilent's) Mobile Broadband Operation responsible for the wireless test-sets and systems used in all major design and certification labs as well as manufacturing facilities worldwide.
The content & opinions in this article are the author's and do not necessarily represent the views of ManufacturingTomorrow
---
Comments (0)
This post does not have any comments. Be the first to leave a comment below.
---
Post A Comment
You must be logged in before you can post a comment. Login now.
Featured Product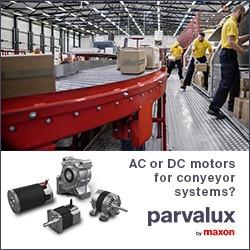 An effective, reliable and efficient drive system is essential to any material handling equipment, whether it's a motor-assisted tow truck, a barrel lifter, a robotic vehicle or a complete high-capacity parcel sorting hub; Parvalux designs and manufactures an exciting range of AC, DC brushless and brushed motors and our drives are valued for their performance and reliability.