With fewer docks required because each dock can handle higher volumes, the automatic unloading system processes up to 6,000 parcels per hour which means that the maximum capacity of the sorting machines can be utilized achieving optimal overall equipment effectiveness (OEE).
Automatic Truck Loading for a Variety of Industries
Jack Smylie | Ancra Systems
Every market sector has its own challenges and requirements. From the need for Just-in-Time (JIT) supplies in the automotive industry to avoiding heavy physical load for parcel services. No two industries are the same. Minimizing cold losses for refrigerated transport and storage or the risk of damage to expensive electronics automatic truck loading for different industries requires experience.
For two decades, having successfully installed hundreds of systems in a wide range of industries – from standard systems to highly customized solutions, providing reliable, highly effective, and efficient truck loading solutions requires specialists.
Automatic Trailer Loading and Unloading for the Paper Industry
Heavy weights, large diameters are unique to the paper industry. Large rolls of paper must be transported dry and without damage from A to B. Mobile loading and unloading systems are robust and matched to various roll sizes. These trailer systems can be combined with dock systems, since clamp trucks are no longer required.
Automated Truck Loading for Industrial Applications Require a Variety of Solutions
Customer requirements can vary considerably, particularly for industrial applications. From priorities including hygiene and sterile working environments to dirty fork-lift trucks which must be excluded from the production environment industrial considerations are often driven by regulatory compliance and safety considerations. Other demands often include extremely careful handling for glassware or other fragile material.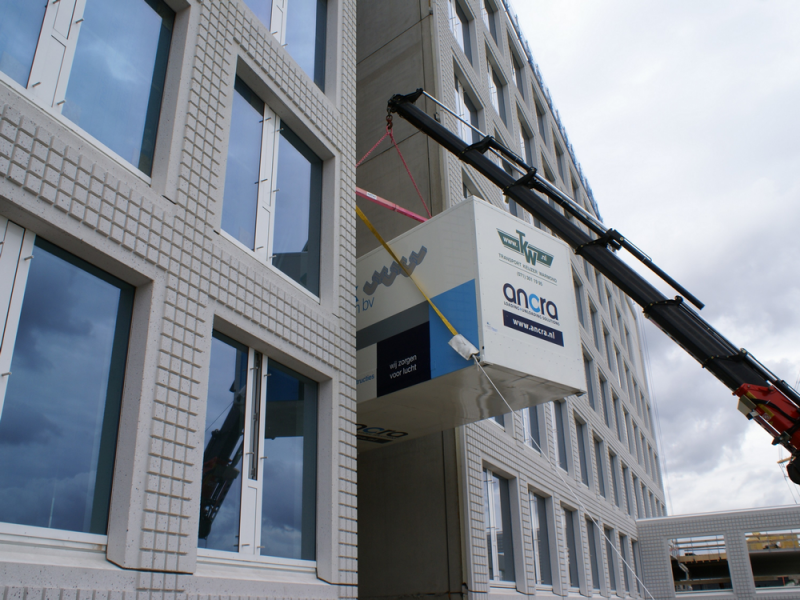 © 2019 Ancra Systems
Household Appliances & Electronics Reduced Damage with Automatic Truck Loading
Speed and caution do not generally go well together especially when handling durable consumer products. Household appliances, computers, and consumer electronics are expensive and quite fragile. Accidents are frequent with large workforces and fork-lift truck activity on the work floor. Automatic loading, unloading and moving reduces handling and axiomatically reduces the risk of breakage and damage.

Automatic Vehicle Loading for FMCGs Drives Efficiency in the Supply Chain
Success in the FMCG (Fast Moving Consumer Goods) industry depends on a precisely organized supply chain. The B2C is defined by the customer who is not willing to wait and demands same day or next day service. These strict delivery times for goods requires that efficient loading and unloading alacrity is non-negotiable and 100% critical. Planning transport routes by the minute are ideal for short, cyclic road transport between production facilities and distribution centers.
For fresh and non-perishable, food and non-food, refrigerated and frozen transport and shuttle transport, automated truck loading solutions are used in a wide range of FMCG industries.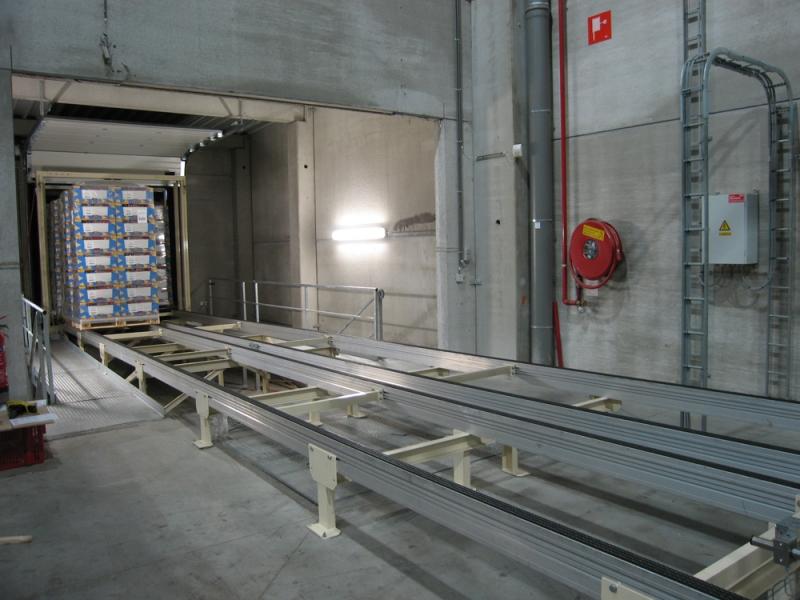 © 2019 Ancra Systems
Other industries from parcel and post to the automotive sectors realize dramatic improvements in predictable, efficient, streamlined operations from the use of automatic truck loading and unloading. Often the first quantitative result generates an immediate efficiency health and safety benefit. Instead of using wheeled containers the parcels are loaded directly into the load space of the trailers, increasing the loading capacity by 200 to 300%; trailer unloading time is reduced to 25 minutes. Better utilized trailers process higher volumes and the amount of labor is reduced considerably because the unloading process is fully automated. With fewer docks required because each dock can handle higher volumes, the automatic unloading system processes up to 6,000 parcels per hour which means that the maximum capacity of the sorting machines can be utilized achieving optimal overall equipment effectiveness (OEE).
The automation of the unloading process creates a safer working environment because forklift trucks are no longer necessary bring a Fork Truck Free (FTF) process.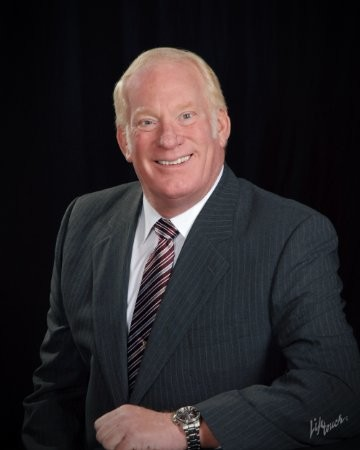 About Jack Smylie
Jack Smylie is the North America Sales Manager at Ancra Systems. Ancra Systems supplies material handling systems for automatic truck loading and unloading and the connection to new or existing internal transport conveyors. Leading clients include DHL, Toyota, Bavaria, Federal Express, Procter & Gamble, and Friesland Foods.
Jack has many years of material handling and industrial packaging experience in multiple industries, both domestically and internationally. Jack studied Marketing at Kent State University and has been a guest speaker at multiple trade shows, university seminars, and radio programs.
The content & opinions in this article are the author's and do not necessarily represent the views of ManufacturingTomorrow
---
Comments (0)
This post does not have any comments. Be the first to leave a comment below.
---
Post A Comment
You must be logged in before you can post a comment. Login now.
Featured Product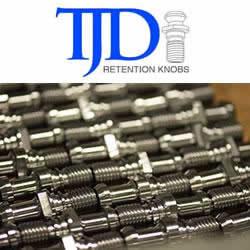 Our retention knobs are manufactured above international standards or to machine builder specifications. Retention knobs are manufactured utilizing AMS-6274/AISI-8620 alloy steel drawn in the United States. Threads are single-pointed on our lathes while manufacturing all other retention knob features to ensure high concentricity. Our process ensures that our threads are balanced (lead in/lead out at 180 degrees.) Each retention knob is carburized (hardened) to 58-62HRC, and case depth is .020-.030. Core hardness 40HRC. Each retention knob is coated utilizing a hot black oxide coating to military specifications. Our retention knobs are 100% covered in black oxide to prevent rust. All retention knob surfaces (not just mating surfaces) have a precision finish of 32 RMA micro or better: ISO grade 6N. Each retention knob is magnetic particle tested and tested at 2.5 times the pulling force of the drawbar. Certifications are maintained for each step in the manufacturing process for traceability.