In order for a manufacturing company to truly scale and catch up to the technology demands of their business, they need to identify and secure talent at all levels that help them meet their demands in real time.
Manufacturing Jobs in the Gig Economy
Charlie Wilgus | Lucas Group
First off, tell us about yourself and your company.
My name is Charlie Wilgus and I've been with Lucas Group for over 17 years. I've recruited in the manufacturing, engineering and supply chain arena for almost 20 years. For the last decade, I've helped create and grow a division here at Lucas Group that specializes in executive search and contract solutions within the manufacturing sector across all industries nationwide.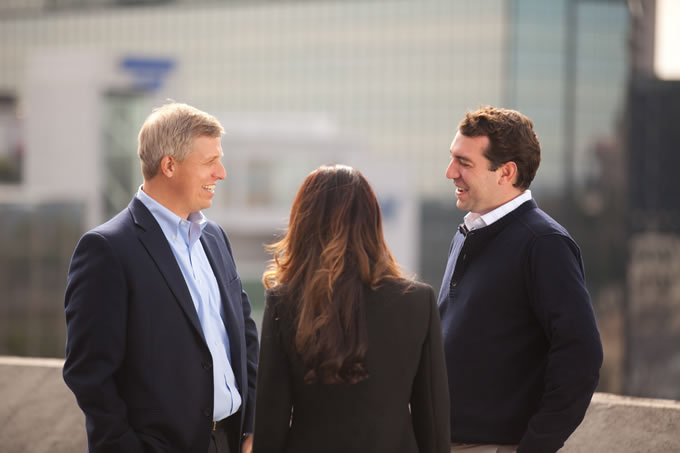 Can you give us a quick overview of what the term "Gig Economy" means to you?
The idea that companies are embracing the fact that hiring employees on a short-term or project-based timeline is essential for growth. In order for a manufacturing company to truly scale and catch up to the technology demands of their business, they need to identify and secure talent at all levels that help them meet their demands in real time. In order to stay competitive, this may mean they need to hire temporary staff or project-based hires with cutting-edge skills on a shorter-term basis instead of a full-time employee.
Even in the gig economy, why do manufacturing companies look down on candidates who jump around frequently?
Manufacturing is all about continuity and continuous improvement and when there is constant turnover or the fear of attrition, companies can struggle to stay productive. Today's lean manufacturing culture is rooted in teamwork and commitment to the process, and candidates with a history of jumping from company to company can disrupt the culture and the mission. Leadership development and bench strength building are also threatened and compromised with candidates who have a tendency to jump frequently.

Given how closely tied the manufacturing industry is to IT where movement is prevalent, why is manufacturing so different?
Information technology requires a constant need for innovation, upgrades and cutting-edge software advances. The manufacturing industry is innovative from a product development standpoint but the process by which products are manufactured is more stable and does not change as frequently. That said, technology does evolve in the manufacturing environment and the best-in-class companies know they have to stay ahead of it in order to advance and scale.
What is the "sweet spot" of experience that candidates should have to remain attractive in this economy?
On average, we've found companies want somebody who's been somewhere three to five years. After five years a jump makes sense, but if the stints were shorter than two years it seems too soon because it's a longer sales cycle and a longer operation cycle. Candidates just need more experience going through the four seasons and having all those plant workers under their domain to be considered a leader. In addition to the length of their tenures, they also need to have these key skills: continuous improvement, lean manufacturing, supply chain management, proven leadership and a track record of handling multiple responsibilities at once.

If companies object to the amount of movement a candidate has had, how can they respond to those objections?
Candidates should explain their intent was to get a wide variety of experience, to benefit from being exposed to different cultures, teams, processes and diverse product lines, and to gain exposure to different management styles, technologies and ways of driving business forward.

Do you foresee this trend changing as the ubiquity of the gig economy continues to grow or will manufacturing remain an outlier?
I'm not sure manufacturing will be an outlier but will most likely continue to charge forward defining its own path tied to this gig economy, one that still drives efficiency and meets their employment and production needs. Believe it or not, some candidates are looking for the stability some manufacturing companies provide in this fast-paced, gig economy world.
Going forward, what advice would you have for the manufacturing industry in attracting and keeping qualified employees in this gig economy?
At the end of the day, the culture of your company will always be a critical component towards success. If manufacturing companies focus on the core technical skills along with the candidate's core values before bringing them on board, then the amount of time they spend with the company may not be as important as what they can bring to the table. As long as manufacturing companies are developing and producing great quality products that consumers demand, and they are constantly looking for ways to improve and scale through talent acquisition, then they will not only stay competitive in this gig economy but also will thrive! Strong leadership will be essential, and employees will need to see that their company values them along with a belief in the product they are manufacturing.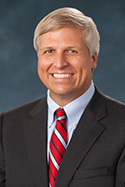 About Charlie Wilgus
Charlie Wilgus is the Founder and General Manager of Lucas Group's Manufacturing & Supply Chain Executive Search Division. Now in his 18th year with Lucas Group, Charlie successfully leads and champions a talented team of more than 50 recruiters across the country while continuing to recruit and consult with clients to strategically enhance their executive management teams.
The content & opinions in this article are the author's and do not necessarily represent the views of ManufacturingTomorrow
---
Comments (0)
This post does not have any comments. Be the first to leave a comment below.
---
Post A Comment
You must be logged in before you can post a comment. Login now.
Featured Product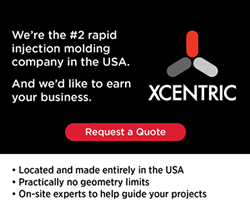 Xcentric plastic injection molding services focus on rapid delivery of prototype and low-volume production components. Our production processes are streamlined such that we typically deliver first articles in less than 15 business days, and for simple expedited projects in as little as five days. At the other end of the spectrum, we frequently produce components for customers needing a few hundred thousand components as a bridge to higher productivity molds. Over time, we have earned a reputation for being able to handle highly complex projects, overmolding, custom insert molding, and other complicated projects much faster than with traditional tooling, often helping our clients get to market weeks, if not months earlier. At Xcentric, every mold is designed and fabricated and all production is run in one of our two Michigan-based facilities.