Think of AR in an IIoT manufacturing context: now technicians with AR can remotely monitor, change and maintain systems without putting the operator in danger; however, AR requires a massive amount of network resources.
Addressing Remote Locations and Security with SD-WAN
Kumar Mehta | Versa Networks
Gartner estimates that the average cost of network downtime is around $5,600 p/minute, which extrapolates to just over $300K p/hour. A large financial impact for any organization. IT leaders and CIOs acknowledge the importance of constant network and security monitoring to provide visibility, and even automation, to resolve events that lead to network downtime. As a result, most enterprises will identify that they have a number of network management and monitoring tools in place to help them see, mitigate and resolve issues.
Given that manufacturing is production-line oriented, augmented reality and virtual reality also bring potentially different kinds of stress to the network. Think of AR in an IIoT manufacturing context: now technicians with AR can remotely monitor, change and maintain systems without putting the operator in danger; however, AR requires a massive amount of network resources. How do we accommodate? The concept is moving beyond just hundreds to thousands of sensors sending data but it's also about efficiently sending the data to a network node over optimal transport to handle an AR session.
Innovation informs us a lot about how we can improve manufacturing operations, as we move forward with new digital technologies. New technologies like IIoT, big data analytics and SD-WAN are advancing manufacturing forward, with a more efficient workforce, safer operations, and maintaining high standards in production quality.
IIoT was initially introduced to manufacturing through CNC machines, air compressors, and HVAC equipment. Now, manufacturers are taking advantage of IIoT benefits in tools and machinery, equipped with sensors and actuators to further improve manufacturing operations. IIoT-enabled machinery and tools send data to cloud analytics systems, and analysts use this data to derive insights that relate back to their KPIs. Manufacturers use this data to improve their production processes, achieve greater consistency, and to create a safer work environment. Improving the speed and performance of data synchronization is also important to manufacturing companies to get the latest view.
Manufacturing companies use private networks for performing monitoring and controlling machinery. SD-WAN allows network admins in manufacturing industry to make unique policies to govern a network's traffic to prioritize the data packets to ensure high priority packets are allowed to pass across the most efficient network paths.
Manufacturing companies use network segmentation as a way of separating and isolating individual product lines into sub-networks to provide security and improve performance. Suppliers could be compromised first, and they could spread the infection through sharing data with others. SD-WAN allows segmentation of the network for both security and performance
As wireless communications technologies and IoT devices improve over time, the support for this technologies in SD-WAN will also become important. SD-WAN solution in manufacturing will need to support 3G, 4G LTE and 5G technologies for remote hard to reach locations. SD-WAN solution should enable manufacturing companies to fully take advantage of the benefits of connected IoT devices.
With the advent of autonomous vehicles, the ability to host multiple WAN (radio) links will become essential for any SD WAN solution.
SD-WAN also provides centrally managed WAN edge solution with enhanced security by delivering an unprecedented level of visibility into network and application activities at all WAN sites be it corporate data center, or cloud environments. SD-WAN encrypts the network data to dis-allow unauthorized access. Cloud and SaaS are changing the way manufacturers are deploying their networks, and many understand the important role networks play in our highly competitive global market. They understand that legacy networks can't keep up with the demands of today's application consumption models.
The deluge of data that IoT devices generate will become a big target for malicious hackers looking to steal proprietary or personal data and so manufacturing companies will need to ensure that, not only is their SD-WAN suitable for deployment in their environment, but also that adequate security measures are included or put in place.
To support this new model, manufacturers would do well to consider an integrated and comprehensive set of SD-WAN and layered security functions that are built on cloud principles. One that simplifies interoperability between application, security and networking functions and streamlines everything through a central single-pane management and policy console.
As manufacturers move from rigid and hardware-centric legacy networks, to SD-WAN platforms that are virtualized, automated, and software controlled and managed, they will recognize how a software-defined infrastructure fundamentally improves their operations. The benefits through cost savings, greater efficiencies, faster and easier deployment, and easier to integrate systems for analytics are too important to ignore.
Evaluating SD-WAN Deployments for Maximum Impact
Traditional networking vendors are trying to move into a more automated, software approach to branch services, while traditional security vendors are trying to bring more networking functions like traffic steering into their offerings.
Remote locations provide the best user experience, no matter where they access applications from, while providing end-to-end visibility for the network, application and security layer. This can be very challenging, as each third-party solution comes with their own configuration, monitoring and correlation system. The information collected from the individual solutions needs to be accessed through analytics to improve security and network operations which is very difficult to do when you have multi-vendor SD-Branch solution operating as ships in the night.
There are multiple inbound sources of information that make it difficult to cohesively analyze siloed functions. You either must analyze each solution separately, and correlate everything together, or purchase a different tool that can collate all the data. However, this approach has challenges because you still have multiple touch points to address, whenever there is an update or upgrade to the third-party software. The WAN reality is that there are multiple inbound sources of information, which makes it difficult to analyze unless you have a single source. You either must analyze each "silo" separately or leave it up to the admin to do their own correlation or purchase a different tool that can collate that data. In short, branch complexity, TCO benefits, operational efficiency and secure application user experience will be hard to achieve with almost all other SD-WAN solutions – now you could achieve couple of the attributes but not all at the same time.
IT teams need to carefully evaluate their branch WAN requirements, critical applications and transformation strategies. They should prioritize the functions they need that are relevant to the manufacturing industry to help ensure they will enable a successful SD-WAN deployment.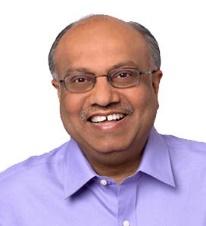 About Kumar Mehta, Co-founder and Chief Digital Officer Versa Networks
Kumar brings a proven track record of leading mega-projects at startups as well as publicly traded companies. Prior to Juniper, Kumar held engineering management positions at Riverstone Networks and Yago Systems. Kumar is a graduate of the Executive Program at Stanford University Graduate School of Business. He has a Master's degree in Engineering from Virginia Tech and a Bachelor of Technology from Indian Institute of Technology, Kharagpur.
The content & opinions in this article are the author's and do not necessarily represent the views of ManufacturingTomorrow
---
Comments (0)
This post does not have any comments. Be the first to leave a comment below.
---
Post A Comment
You must be logged in before you can post a comment. Login now.
Featured Product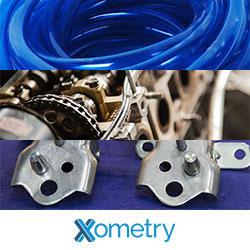 Xometry is your source for custom parts. Now, in addition to getting instant quotes on 3D Printing, CNC Machining, Sheet Metal, and Injection Molding, customers can create and send RFQs for die casting, stamping, and extrusion work to our nationwide network of pre-vetted manufacturers with just a 2D drawing. You will receive and be able to review responses from qualified shops within 7 days on an advanced web-based RFQ management platform. To learn more go directly to our site to issue and RFQ today. Stop wasting time managing RFQs through email and by phone, and start issuing RFQs at scale and in the cloud.