The main idea of Continuous Network Verification is to assure that the network is resilient and protected by ensuring your networks behavior matches your intentions.
How to Ensure Effective Network Segmentation
Dr. Brighten Godfrey | Veriflow
Tell us about Veriflow?
Veriflow addresses a simple, yet challenging question: can networks function with the same availability, security and dependability as engineering efforts like Mars rovers? We are the first to develop and leverage Continuous Network Verification, which builds a deep understanding of network infrastructure to model and mathematically verify network-wide policies, providing proactive, actionable insight. Since Veriflow's inception in 2013, our unique technology has been adopted by companies across a wide variety of industries, including a Fortune 500 manufacturing company, to eliminate network outages and vulnerabilities which can lead to astronomical losses.
What is continuous network verification and why is it significant to IT infrastructure?
Today, organizations are undergoing digital transformation that challenges the network in the ability to advance, while meeting stringent availability and security demands. What's in the background is an underlying complexity in terms of scale, diverse configurations, and types of technologies that makes these goals challenging. That increase in complexity exposes a risk of outages or vulnerabilities in the network. Relying on traditional manual management methods, organizations often lack the visibility and understanding of the network necessary to realize that vulnerabilities or the risk of outages exist.
We think the answer lies in understanding the network in an automated, proactive way which hasn't been possible previously. The main idea of Continuous Network Verification is to assure that the network is resilient and protected by ensuring your network's behavior matches your intentions. Veriflow ensures visibility and verification over the network within manufacturing organizations' increasingly complex infrastructures. By proactively verifying every network change within any network, continuous network verification instills confidence before, during and after updates or unexpected changes within the networking environment. The result is that organizations have, for the first time, mathematically rigorous assurance that networks are resilient and protected. And that ability to verify changes in turn leads to a substantial improvement in agility.
What network challenges do manufacturing organizations face?
Availability and resilience of the network is paramount for networks industrial manufacturing processes, since an outage can take down a plant for an extended period of time. Security is also particularly difficult, since numerous IoT devices were not designed with strong security and therefore need to be protected by the network itself.
How do they begin to solve these issues?
Traditional tools for network management have been lacking. In general, the choices are manual spot-checking or planning, and then monitoring traffic and events after the fact, in a very reactive way. IT teams need independent verification to assure that everything is functioning as intended.
That's why we turned to new technology to automatically assure that everything is functioning as intended. The basis of that technology is a field called formal verification, which mathematically analyzes complex systems to prove whether they have a property of interest – for example, that the flight software on a Mars rover won't crash. The exciting advance is applying this idea to network infrastructure. Continuous Network Verification builds a predictive model of everything that could happen on a network, assuring that the intent matches reality.
What are the biggest benefits of continuous network verification for manufacturing organizations?
Agility is a top benefit of implementing Continuous Network Verification. Manufacturing networks are bound by numerous constraints and legacy devices, so changes pose a risk and significant time investment. Verification makes the business more agile, eliminating the worry of missed vulnerabilities and affords the opportunity to deploy other automated control solutions that will remove IT rigidity.
Second, as organizations embrace digital transformation, the complexity of their network systems increase and is constantly in flux. These organizations primarily depend on IT teams to manually make or oversee changes, leaving the network vulnerable to human error. In fact, 97 percent of network professionals at midsize and large enterprises agree that human error is a cause of network outages. Many or most of these issues are preventable proactively.
Third, technology is non-disruptive. It needs to collect only a small amount of information, with read-only access to devices, and no agent installed on devices. This makes it feasible to deploy in an operational environment.
Anything else to add?
The manufacturing industry is inherently constrained by legacy systems. As the world of manufacturing is adopting automation and eliminating organizational silos, continuous network verification will be vital helping organizations become more agile and it will help to proactively ensure their complex network infrastructures are free of vulnerabilities and outages.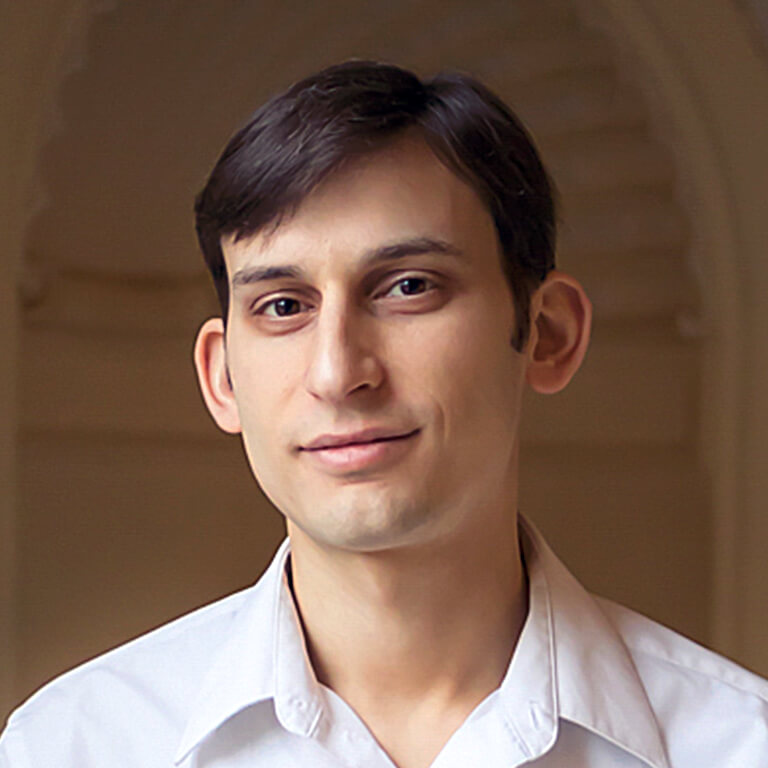 About Dr. Brighten Godfrey
Dr. Brighten Godfrey is Co-Founder and Chief Technology Officer of Veriflow.
Dr. Godfrey has conducted research in networked systems and algorithms for more than a decade, and is a co-inventor of key technology in use at Veriflow. His work has developed novel architectures and systems for Internet routing, data center networking, high performance data transport, and network data plane verification, as well as advancing theoretical analysis of network algorithms. He has co-authored over 50 scientific publications, and several of these technologies have been deployed by hyperscale cloud computing providers.
In 2015, Dr. Godfrey received the ACM SIGCOMM Rising Star Award in recognition of outstanding research contributions, including contributions to network verification. Only one individual worldwide is selected for this prestigious award each year. Dr. Godfrey was awarded the Alfred P. Sloan Research Fellowship in 2014, and has also received the UIUC Dean's Award for Excellence in Research, the National Science Foundation CAREER Award, and the Internet2 Innovative Application Award, in addition to several best paper awards. He was a Beckman Fellow at the UIUC Center for Advanced Study in 2014-2015, and has served as program committee chair of several academic conferences. Dr. Godfrey continues to advise young researchers in his role as Associate Professor of Computer Science at the University of Illinois at Urbana-Champaign, and is co-instructor of a popular Coursera course, "Cloud Networking".
He holds a Ph.D. in Computer Science from the University of California, Berkeley.
The content & opinions in this article are the author's and do not necessarily represent the views of ManufacturingTomorrow
---
Comments (0)
This post does not have any comments. Be the first to leave a comment below.
---
Post A Comment
You must be logged in before you can post a comment. Login now.
Featured Product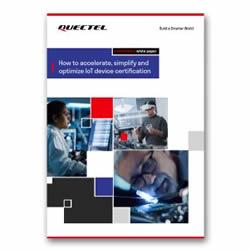 This white paper on the IoT device certification process can help your business accelerate product releases IoT device certification and testing is essential to the release of any connected product. Yet few IoT organizations have the time or skills to understand the variations and in-depth detail of the global certifications landscape. To help you decide which approach is best for your business, this white paper on IoT device certification sets out the complexities of certification, and explains how to optimize your organization's approach to obtaining certification.