Demands for greater variety, lower cost, improved quality, and smaller batch sizes can turn a prosperous production into a fading one. Fully automated production cells can resolve the issue.
Technological Trends and Practical Examples of the Fourth Industrial Revolution
Adam Smith | ActuatorZone
The notion of evolution is inherent to anything in the world. The difference lies in the period required for a particular element to undergo either development or degradation. When we talk about technologiсal solutions, the term revolution is more accustomed to defining considerable changes in this field. Currently, the humankind experiences the fourth generation of such revolution. It is based on the grounds of implementing steam and waterpower (first), electrification (second), and the blossom of electronic and IT devices. Digitalization is not the major hallmark of technological development in 4.0 version. This term covers a wider scope of innovations including autonomous production, cloud computing, advanced robotics, augmented and virtual reality, integration of operational and information innovations and others. Revolution is already striding along the globe and all we have to do is to welcome it.
Industry 4.0
Manufacturing is the major sector applying latest achievements of science and versatile studies. However, the term Industry 4.0 is going further and used in a broader meaning. Fruits of the current industrial revolution are implemented successfully in logistics, healthcare, mining, transportation, agriculture and other miscellaneous industries. The essence of this significant event is the use of communication and information advances to improve almost any activity on the planet.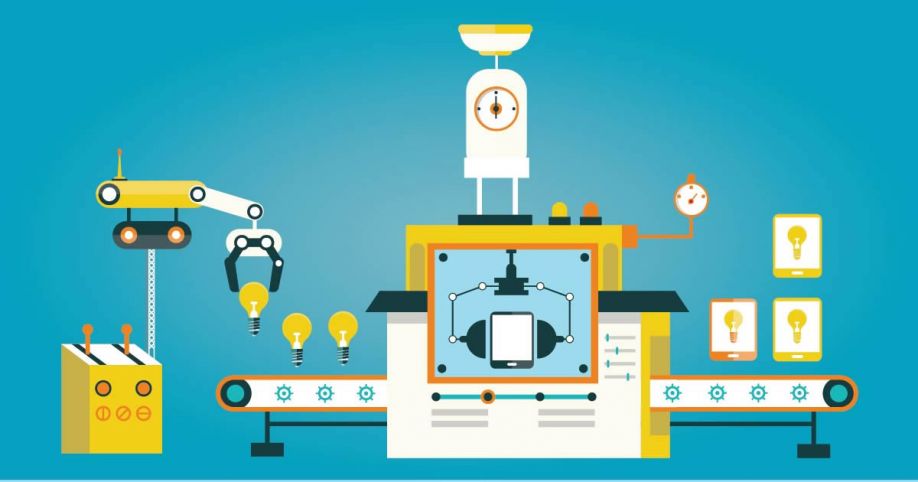 At the same time, the utilization of smart solutions like those that can be found in the guide to actuators is also a signature of innovative approach. Each stage or level of production or operation is the ground for realizing capabilities of the said revolution.
Major Trends
Another term to characterize the 4th industrial revolution is smart manufacturing. One way or another, information technologies combined with operating ones introduce a powerful mixture to enhance global manufacturing. The result includes a quicker production, optimized operation, improved safety and other economic and technical benefits. Let's have a look at major trends in technological advancement observed in these revolutionary times in certain examples.
Just in time fueling on international airports
Fueling aircraft on international airports is a logistical tour de force from the refinery to the aircraft. For this challenge, a sophisticated system, as well as reliable communication up to the fueling vehicle, are necessary.
The so-called fuel handling system (FHS) models all processes from the refinery up to fueling. All vehicles are equipped with an onboard computer, touch screen, printer, PLC and measuring system. FHS is connected with the ERP systems of airlines and oil companies, as well as flight display board systems of airports. This allows Aviation Fuel Services GmbH of Hamburg scheduler to ensure a fueling to the minute also for delayed aircraft.
Tools for higher productivity in manufacture
Demands for greater variety, lower cost, improved quality, and smaller batch sizes can turn a prosperous production into a fading one. Fully automated production cells can resolve the issue.
B&R developed new, fully automated production cells, which can now produce more than 200 different types of PLC modules. They are controlled by B&R X20 PLCs that communicate directly with the ERP system. The assembly, testing, and labeling stations check each serial number in the ERP tool in real time to determine individual parameter settings and which tests are necessary for the given module type.
Intelligent and interconnected administrative tools for refrigerators
The power expenses of refrigerators installed at a certain facility may be enormous. However, the aim of innovative approach is to save costs and increase performance.
Ebm-Papst has developed in cooperation with an American refrigeration company an intelligent, interconnected administrative system for refrigerators in the industrial and consumer sectors that increase the performance of the overall system. Energy savings amount to over 30%. The centrally controlled system solution with integrated data connection allows the cooling capacity to be adjusted in advance according to requirements. This boosts the system's energy efficiency and permits it to be used under economical general conditions
Other examples of current trends involve simulation and modeling, capturing data, analysis of big data, cloud computing, controlling and planning.
The content & opinions in this article are the author's and do not necessarily represent the views of ManufacturingTomorrow
---
Comments (0)
This post does not have any comments. Be the first to leave a comment below.
---
Post A Comment
You must be logged in before you can post a comment. Login now.
Featured Product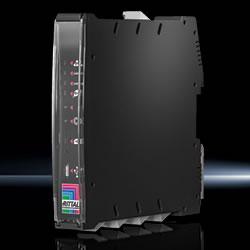 Rittal Blue e+ cooling units are currently the most efficient of their kind on the market. Besides being 75 percent more energy-efficient than previous cooling solutions on average, the units also excel in terms of connectivity, safety and handling.   What's more, their IoT interface enables Blue e+ units to link to customer-owned monitoring, energy management and/or superordinate systems via OPC-UA, Profinet, SNMP, Modbus TCP and CANopen, enabling predictive maintenance, data analytics and more.