Through multi-lingual training, manufacturers achieve target goals and obtain the best results.
Manufacturers Achieve Safety and Employee Engagement of Spanish Speaking Workers
Thomas R. Cutler | Cutler Inc.
Making the workplace safe for Spanish-speaking employees requires modifying safety programs. Employees who speak limited or no English may represent the biggest challenges for maintaining corporate safety programs. Ignacio Isusi, a well-respected Ontological Executive Coach, is working with C-level manufacturing executives, HR Directors, and Quality Control and Quality Assurance executives to modify safety programs to ensure a safe workplace for non-English-speaking employees.
Spanish Speaking Safety Orientation and Safety Compliance
Isusi insists that coaching executives starts with a linguistic re-orientation. By setting up processes, leader ensure that before beginning work, each employee utilizes an initial safety orientation. While new employees may have a basic understanding of the English language sufficient to review basic and initial safety orientations, it does not create a safety culture requiring on-going Spanish instructions.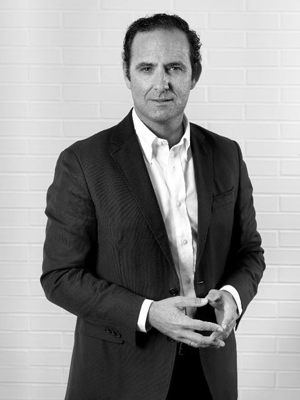 Ignacio Isusi, Ontological Executive Coach
Measuring (Lean Six Sigma) employee comprehension of safety training material, it is only possible when supplied in Spanish, reports Isusi. The safety leader offering the safety orientation should be bilingual in both English and Spanish, answering questions new employees may ask.
Occupational Safety and Health Administration (OSHA) compliance, regardless of the specific training element, requires testing of comprehension. Isusi's coaching methodology has shown that without bilingual education much of safety information and training is not understood by Spanish-speaking employees even when adding descriptive wording, symbols, and hand gestures. Isusi insists that helping Spanish-speaking employees understand OSHA compliance, is both a safety and employee engagement issue. When trainings are delivered in Spanish, the leadership is sharing they care about the safety of ALL employees, and want to guarantee everyone, including limited-English speakers, completely understands the safety training.
Emergency Evacuation Procedures and Response Team
To ensure that all employees can evacuate the building safely, it is important to have all of building evacuation plans translated into Spanish and distributed on the first day of employment. These plans, in both English and Spanish, also are posted in appropriate locations.
After an injury or during a traumatic experience, people who speak only English as a second language tend to gravitate back to their native tongue during these stressful situations. Because of this, it is extremely important to have a bilingual employee on the Emergency Response Team to be able to comfort and care for those employees who do not speak English. Often minor injuries can become serious if a victim is scared or goes into shock.
Safety Committee
In addition to adding a bilingual employee to the Emergency Response Team, adding bilingual employees on the Safety Committee is crucial. Companies that offer safety training in Spanish, have found that Hispanic employees respond very well when they are directly involved in the Safety Committee. Ideally, Safety Committee minutes should be printed in Spanish as well to ensure that all employees can participate equally.

Specific Equipment Safety Training
When training Spanish-speaking employees on the proper use or maintenance of equipment, it is important to use the manufacturer's documentation. Usually most equipment is shipped with documentation in at least two languages other than English. If not, Spanish documentation can be provided if requested. Many warning labels have Spanish wording as well. Any additional training should be made on a case-by-case basis.
These are a few issues companies need to consider as we began to employ more and more Spanish-speaking workers. It is important that all employees read and understand all information they receive regarding safety. All C-level leaders have a common goal – to provide a safe workplace for all employees so that at the end of the day they can return home to their families safely.
Cultural Considerations
Maintaining American cultural values is not at-risk when adopting other languages at work. It is a matter of efficiency and emotional intelligence, as well as practical and productive asserts Isusi. Including other languages at work makes Americans feel more secure about cultural acceptance and inclusion. Isusi having lived in the U.S. for many years, has witnessed how different languages coexist together in the manufacturing plant. This integration has been increasing for the past years and it works. Employees feel more comfortable and engaged with employers and fellow employees. With unemployment rates at 4.5 percent, employee retention is vital to efficiency and cost effectiveness.
Through multi-lingual training, manufacturers achieve target goals and obtain the best results.
About Thomas R. Cutler
Thomas R. Cutler is the President & CEO of Fort Lauderdale, Florida-based, TR Cutler, Inc., (www.trcutlerinc.com) Cutler is the founder of the Manufacturing Media Consortium including more than 6000 journalists, editors, and economists writing about trends in manufacturing, industry, material handling, and process improvement. Cutler authors more than 500 feature articles annually regarding the manufacturing sector and is the most published freelance industrial journalist worldwide. Cutler can be contacted at trcutler@trcutlerinc.com and can be followed on Twitter @ThomasRCutler.
The content & opinions in this article are the author's and do not necessarily represent the views of ManufacturingTomorrow

TR Cutler, Inc.
Thomas R. Cutler is the President and CEO of Fort Lauderdale, Florida-based, TR Cutler, Inc., celebrating its 24th year. Cutler is the founder of the Manufacturing Media Consortium including more than 9000 journalists, editors, and economists writing about trends in manufacturing, industry, material handling, and process improvement. Cutler authors more than 1000 feature articles annually regarding the manufacturing sector. Cutler has established special divisions including African manufacturing, Colombian manufacturing, Gen Z workforce, and Food & Beverage. Cutler was recently named the Global Supply Chain journalist of the year for the second time in a row. Over 5200 industry leaders follow Cutler on Twitter daily at @ThomasRCutler. Contact Cutler at trcutler@trcutlerinc.com.

Other Articles
Recently, Simon Armanious, based currently in Canada, shared more about the Egyptian company and why the timing for growing the North American distribution channel is ideal.
More than appearances, manufacturers must speak to the positivity of a diverse workforce. Gen Zers expect it, they demand it, and will tell friends to work for companies promoting a varied workforce on both Instagram and Tiktok.
Historically international companies avoided investing in Africa due to reports of corruption, unsafe business environments, and poor government policies. That is changing. Several organizations and government initiatives include strategies eliminating these concerns.
---
Comments (0)
This post does not have any comments. Be the first to leave a comment below.
---
Post A Comment
You must be logged in before you can post a comment. Login now.
Featured Product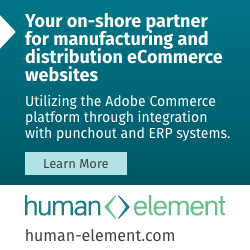 With Human Element, you will build a strategic partnership with experienced on-shore strategists and developers who understand the pain points unique to manufacturers and distributors. Using Agile methodologies and proven eCommerce website development strategies, our team positions clients for success.