Selecting subassembly manufacturers with specific capabilities can speed turnaround, improve product performance and functionality, and increase an OEMs bottom line.
Strategies to Strengthen Subassembly Sourcing
Ed Sullivan | Northpoint Technologies, Inc.
With electrical and electronic components and features like touch screens, flex circuits, keypads and membrane switches becoming more technologically advanced, OEMs are becoming increasingly dependent on sourcing subassemblies to expert third-party suppliers.
At the same time, subassemblies are critical to the OEM's finished product and must be sourced carefully to achieve consistent quality, timely turnaround and competitive pricing. In many cases, contracting with suppliers that offer access to global manufacturing facilities and in-house engineering support can be instrumental to the success of an OEM.
One of the most significant challenges is locating reliable suppliers that can meet these qualifications with pricing that can improve profitability. Some of the more successful OEMs point to a few uncomplicated strategies that help strengthen subassembly sourcing, achieving faster turnaround, ensuring product quality and functionality, and increasing added profitability.
1. Access to Global Resources
Selecting a domestic subassembly supplier with global manufacturing resources can provide OEMs with significant economic advantages – provided the manufacturing processes are well managed by the supplier.
For example, many OEMs that contract directly with offshore suppliers experience communication difficulties that can lead to errors with subassembly materials or dimensions, avoidable logistical difficulties, or even cost miscalculations.
However, some OEM suppliers have no problem in providing high quality products through relationships with offshore fabricators that work seamlessly with the domestic supplier's engineering and management team.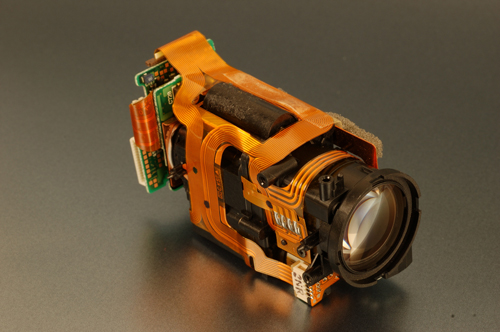 "We have found that offshore fabricators can be effective partners in manufacturing for North American subassembly suppliers, provided the proper communications and management controls are in place," says Hector Macias, director of Northpoint Technologies, El Paso, Texas. Macias adds that such fabrication partnerships can also be financially beneficial to OEM customers by providing saving on costs and eliminating the need for capital investments.
Northpoint Technologies is a manufacturer of components and subassemblies used in electronic and electric devices used in the medical, automotive, defense, telecommunications, industrial and consumer markets. The company's expertise includes silicon and membrane switches, flexible PCBs and assemblies, touchscreens and wire harnesses.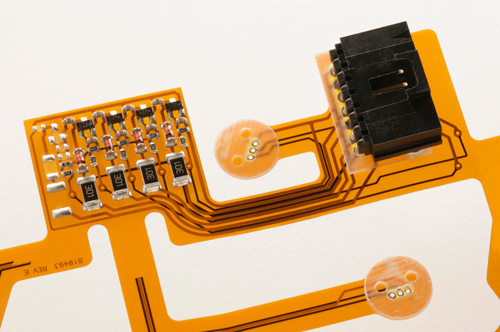 When Justin Blush was in search of a silicon membrane for a microscope control switch, he found Northpoint Technology. Blush, lead technician at Prescott's Inc., a remanufacturer of surgical microscope, says his company's own molding and machine shop was unable to fabricate the membrane, which was incorporated into a switch that enabled a model of microscope to zoom in and out on a subject.
Northpoint advised Blush that the membrane would be designed at its headquarters in El Paso, but would be fabricated at a plant in Asia.
"I was happy just to have a supplier and expected the fabrication and shipping process to take at least six-to-eight weeks, as with our traditional suppliers," Blush explains. "I was amazed to learn that the membrane required only a two-week turnaround, and at a fraction of the price I expected."
2. Faster, Functional Prototypes
The timely delivery of prototypes and quick turnaround of revisions are vital to expediting the manufacturing process. When subassembly suppliers with offshore manufacturing facilities can produce prototypes in-house with quick turn-around times, the process is much more efficient.
Due to those factors, prototyping is one of the functions that successful suppliers seldom outsource. Macias considers prototyping a critical step in product development. These are produced via aluminum or "soft" molds, and are of such quality that they are usually considered to be product samples or the equivalent of first article production pieces.
"The prototypes we require are real, functional samples that we send to customers to inspect and test," says Terry Swick, president and co-founder, Swick-White Inc. (Davisburg, MI), a manufacturer of electric enclosures, control panels, membrane switches and graphic overlays. "Assuming they meet specifications, they can install them as finished subassemblies in products and ship them out to customers – with confidence."
At other times OEMs will have requirements that are outside of the usual request. Suppliers who have the in-house capabilities produce complex items domestically can satisfy the extra demand by producing additional functional prototypes that have been approved for production.
For example, Stoehr says that on occasion, he made such a request. "I said, 'We're doing a prototype run of 10 control panels, so can you provide 10 sample keypads?' And they were able to do that with no delays."
3. Look for Volume Flexibility
Whether subassemblies or piece parts are fabricated domestically or overseas, minimum volume requirements can force OEMs to purchase more parts than they require. However, a few subassembly suppliers are moving away from volume requirements to better serve the OEM.
When Steve Stoehr, Engineering Manager at GS Global Resources (GSGR) was sourcing a keypad as part of switch and control panels installed on some heavy-duty equipment such as agricultural machinery or fire trucks, he expected to make a sizable volume commitment to the keypad manufacturer.
Based in Mukwonago, WI, GSGR develops and implements a broad range of electronic and hydraulic control systems for various OEMs.
"Most of our suppliers want high-volume orders, just like other industries," explains Stoehr. "Five or six years ago we found Northpoint Technologies, which has been very good about taking on even low volume projects. That's a real plus for us and our customers."
4. Adding Significant Value
Finally, many OEMs are finding suppliers that provide significant value-added services, with offerings ranging from engineering assistance to recommendations for streamlining the manufacturing process.
In some cases, graphic design assistance, such as special icons or other symbols on keypads and other controls, can provide important safety or security features.
In another example, GSGR's Stoehr found that subassembly suppliers could bring important value added through the kitting of loose piece parts. He arranged with Northpoint to have special kits, containing 20 loose keypad buttons, to be packaged in order to expedite assembly on the production line.
"Getting great value-added services through a single source is important to GSGR," Stoehr says. "It is not only more convenient, but when you couple that with consistent quality, quick turnaround and competitive prices, it helps us provide better service to our customers, as well."
The content & opinions in this article are the author's and do not necessarily represent the views of ManufacturingTomorrow
---
Comments (0)
This post does not have any comments. Be the first to leave a comment below.
---
Post A Comment
You must be logged in before you can post a comment. Login now.
Featured Product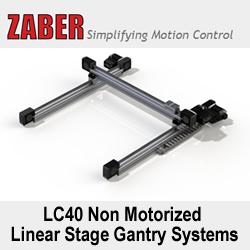 A Zaber gantry kit comes with everything you need to build a customized XY gantry system or XYZ gantry system. These gantry systems feature coordinated multi-axis motion, plug-and-play operation, easy integration with end-effector options, and built-in IO and E-Stop capabilities. An intuitive ASCII interface allows the user to easily communicate with the gantry systems using our free software, either Zaber Motion Library with APIs for several popular languages or Zaber Console. Third party terminal programs that can communicate over a serial port can also be used.