Many of the OEMs were showing how their smart products and processes were driving new business models like servitization (manufacturing firms developing the capabilities to provide services and solutions that supplement their traditional product offerings) and new "power-by-the-hour" offerings.
IMTS 2016 - Takeaways
Gary Nelson and Sachin Bapat | SAP
What are the biggest trends and key takeaways coming out of IMTS this year?
Gary Nelson (GN): There was an increase in the presence of software providers throughout the show, especially in comparison to previous years. Traditionally heavy equipment manufacturers are becoming software providers. With the Industrial Internet of Things (IIoT), software-enabled machinery was a huge trend that we saw throughout the show and already reflected in the industry.
Sachin Bapat (SB): As we walked the floor and spoke with many of these OEMs, many of the same themes kept emerging: customer-centricity and focusing on the "segment of one" – the increasing prevalence of smart digital products, as well as smart factories and smart logistics. Coincidentally, these are the same strategic drivers that come up in conversations with existing SAP customers. Many of the OEMs were showing how their smart products and processes were driving new business models like servitization (manufacturing firms developing the capabilities to provide services and solutions that supplement their traditional product offerings) and new "power-by-the-hour" offerings.
Any surprises?
SB: While the prevalence of the software industry in and of itself is not a surprise, what was surprising was the magnitude of this shift – from hardware-only to now hybrid hardware and software platforms. In recent decades, the industry has gone far beyond automation controls and CAD/CAM solutions, to the digitalization of the machinery and equipment itself. The development of new machine technologies and the consolidation of multiple manufacturing processes into one piece of equipment are definitely exciting to see.
How are approaches to innovation changing/staying the same in the manufacturing sector?
GN: There are many approaches that are innovative and changing the way many of us typically think about manufacturing – from products, processes, business networks, servitization, connectivity through IoT, 'power-by-the-hour' and volume-based billing. Customer centricity has gone beyond the way of lip service of years past, as OEMs today must intimately study customer behaviors and trends to truly target a "segment of one." Mass customization has morphed into micro-customization, where every unique customer wants their own individualized product. No manufacturer is going to be around very much longer if they don't truly put the customer first.
SB: Additional changes we're seeing are integrations happening across the plant. Equipment and machinery from difference manufacturers are getting integrated more quick and efficiently. Communication standardization is becoming more common, data collection is easier and less expensive, while data analysis technology is consistently improving every few days.
GN: While almost everything regarding manufacturing seems to be changing rapidly these days, the financial side of the business does remain the same in many respects. At SAP, we look at it as the three legs of the manufacturing barstool: increase revenue, reduce costs, and optimize assets. Those three pillars are what drive profitability for an industrial manufacturer. How we accomplish those three things may change year-over-year, but the measures themselves remain as a constant.
How are companies using innovation in their manufacturing/supply-chains to drive growth? What are the benefits of "smart factories"?
GN: Today, manufacturers are striving for shorter lead times, higher and more consistent quality, higher operational productivity and safer shop floors. The smart factories and intelligent supply chains which we've mentioned previously are all driving operations, as well as financial improvements across the board. Now, all stakeholders are operating off the same timely and accurate data sets. This was discussed theoretically as an industry decades ago, but now we're actually seeing it happen today, where outputs are maximized and costs are drastically reduced.
SB: While the benefits are abundant, the most important ones are increased customer loyalty and improved competitive differentiation. Predictive maintenance, which drives increased uptime and improves overall equipment effectiveness (OEE), is another great example of how innovation drives supply chain growth. Benefits like better on-time delivery performance, higher quality, and near-perfect safety records are all common today, but it wasn't common even a few years ago.
What does it take to convert new, innovative ideas into scalable solutions?
GN: In this hyper-connected world, where every company can be considered a "technology" company, smarter products and services will continue to blur traditional industry lines. What it takes for a manufacturer today to convert its ideas into reality is relatively straightforward, but extremely challenging at the same time: business models have to change, business processes have to change, the machinery and equipment has to change and how we go about doing our jobs has to change. We need to re-imagine everything.
SB: SAP's Asset Intelligence Network is a great example of turning an innovative idea into reality. The technology platforms behind today's business networks are incredible, manufacturers just need to take the leap. Many OEMs, operators, and service providers are still not leveraging the technologies that are now available to them. The use of business networks has definitely not reached its potential yet.
What are some cross-industry trends that are emerging in discrete manufacturing and how do they contribute to value creation?
GN: Digitalization has reached every aspect of life today and is here to stay. The key macro trends we're seeing are hyper-connectivity, supercomputing, cloud computing, big data, cybersecurity and blockchain. All of these are providing new and exciting opportunities to create real business value. At the same, these trends are also changing the playing field quite a bit. With every opportunity comes an initial associated threat or risk. I doubt General Motors or Ford were worried about Google or Apple getting into the automotive industry ten years ago, but now they are competitive entrants changing the entire industry.
SB: That is why customer-centricity and serving the "segment of one" are key trends that puts the customer's point of view at the center of every business decision. Yes, it's an idea that has been commonplace in traditional engineer-to-order environments for years, but now, the ability to quickly and economically capture customer requirements to drive mass-customization is the absolute key to giving customers precisely what they want and fighting competitive upstarts.
What sectors are seeing the biggest ROI from digital innovation?
GN: For the automotive sector, driverless vehicles have been a buzzworthy topic. This trend will have such a major impact on so many different aspects of our daily lives it will be truly groundbreaking and transformative in ways inconceivable today, and the joint opportunity for the auto-makers and technology companies is enormous. From an industrial machinery standpoint, if we build a social network for assets, populated by perfectly accurate and truly real-time digital twins, all available in the cloud, this concept of this 'LinkedIn for Machines' will fundamentally change the way equipment is managed forever. In the high tech space, one example that comes to mind is Adobe. They have completely changed their business model. Instead of selling boxed software, Adobe's growth is now driven by cloud-based subscriptions, and they reported their highest revenue in history earlier this year. In the aerospace and defense sector, Spirit Aerosystems is an excellent example of a company using digital innovation to drive significant financial value. By using real-time production dashboards on the shop floor, Spirit Aerosystems can significantly accelerate manufacturing cycle times and reduce flow times by as much as 25%.
How is digital innovation changing traditional business models and how is adding additional revenue streams?
SB: Industrial machinery and equipment manufacturers are moving to consumption-based business models. The whole idea of reducing capital expenditures and replacing them with operational expense is the biggest business model change we see. Power-by-the-hour scenarios, where a farmer pays for the amount of time a tractor was used or the amount of land it covered instead of actually buying the tractor is a great example. The OEM maintains ownership and all the associated service, maintenance, spare parts, depreciation, and decommissioning challenges, while the farmer just pays for what he uses. Opex vs. Capex –buying volumes of compressed air for pennies a day instead of purchasing an industrial air compressor for tens of thousands of dollars. These are examples of true changes to traditional business models. For OEMS, they take on more risk, but they also increase their growth opportunities as their customers are becoming more and more loyal as the solutions become more and more broad and technology innovations become faster and faster.
How are robotics, 3D printing, artificial intelligence and additive manufacturing driving innovations?
SB: If you produce something like fuel injection nozzles through additive manufacturing, essentially complex 3D printing of metal parts, you can create geometries that were impossible to produce previously, which in turn radically changes the actual performance of the internal combustion engine. It is astonishing what additive manufacturing brings to the table. Today, manufacturers are even making 3D printed spare parts at the international space station, 249 miles above the earth's surface – a true testament to decreasing supply chain complexity. In regard to artificial intelligence and augmented reality, we've seen amazing progress with field service technicians using smart glasses to get digital work instructions while keeping their hands free to actually make the repair. Robots on the production floor used to be caged off from any humans in the area for safety reasons, but with today's motion sensors and increased precision of robotic movements, people can now work safely side by side with the robots. The innovation in the industrial space today is absolutely incredible, and it's still on the rise.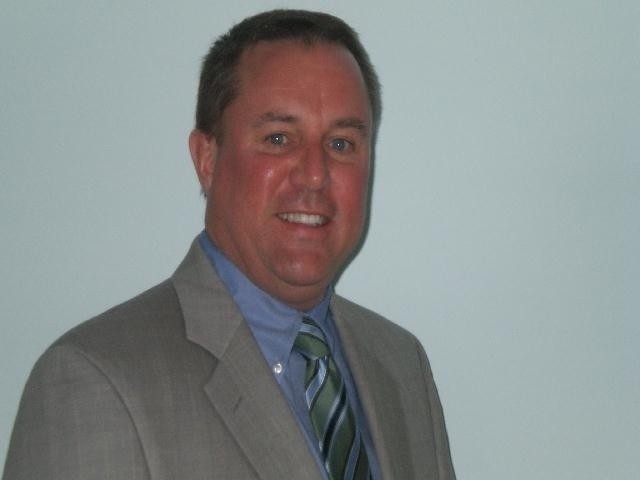 About Gary Nelson
Gary Nelson is an Industry Principal within SAP's Industrial Machinery & Components business unit. With over 30 years of industry experience in consulting and management in ERP and advanced planning and scheduling, Gary specializes in supply chain and manufacturing. He has worked at SAP for over 15 years and earned his Bachelor of Business Administration from Western Illinois University.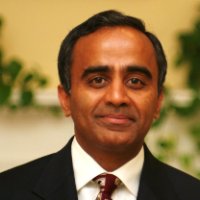 About Sachin Bapat
Sachin Bapat is an Industry Value Engineering Principal within SAP's Industrial Machinery & Components business unit. He is responsible for connecting customers and SAP solution experts in order to create robust business cases and roadmaps for business transformation. He has worked at SAP for over 5 years and holds an MBA in Finance and Marketing from The University of Chicago's Booth School of Business.
The content & opinions in this article are the author's and do not necessarily represent the views of ManufacturingTomorrow
---
Comments (0)
This post does not have any comments. Be the first to leave a comment below.
---
Post A Comment
You must be logged in before you can post a comment. Login now.
Featured Product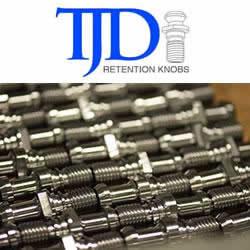 Our retention knobs are manufactured above international standards or to machine builder specifications. Retention knobs are manufactured utilizing AMS-6274/AISI-8620 alloy steel drawn in the United States. Threads are single-pointed on our lathes while manufacturing all other retention knob features to ensure high concentricity. Our process ensures that our threads are balanced (lead in/lead out at 180 degrees.) Each retention knob is carburized (hardened) to 58-62HRC, and case depth is .020-.030. Core hardness 40HRC. Each retention knob is coated utilizing a hot black oxide coating to military specifications. Our retention knobs are 100% covered in black oxide to prevent rust. All retention knob surfaces (not just mating surfaces) have a precision finish of 32 RMA micro or better: ISO grade 6N. Each retention knob is magnetic particle tested and tested at 2.5 times the pulling force of the drawbar. Certifications are maintained for each step in the manufacturing process for traceability.