No article can do this show justice, especially with over 2,000 exhibitors utilizing 1.3 million square feet of show floor.

Len Calderone for | ManufacturingTomorrow
Are you ready to attend the International Manufacturing Technology Show, which is one of the largest industrial trade shows in the world, featuring more than 2,000 exhibitors and 115,000 attendees? This show is held every two years in September at the McCormick Place, Chicago, and 2016 is the year. The show runs from September 12 – 17th.
One great feature of the show is the student summit where teachers, administrators and parent chaperones attend with students from middle schools and high schools; and this year, the show invites elementary school students as well. This summit is free. Students will have a chance to see, touch, and experience the technologies that make up today's advanced manufacturing industry.
This summit is a great way for individual students to discover how they might make their ideas become reality by understanding the tools, technology and opportunities that are available to them. The show also offers the students three challenges. They can design a product using CAD/CAM software. Then, they can use a 3-D printer to make a rocket and then test it. There will also be a team challenge to actually build a CNC water jet cutting machine, and win it for their school. The students will also interact with robotics, welding, and other technologies.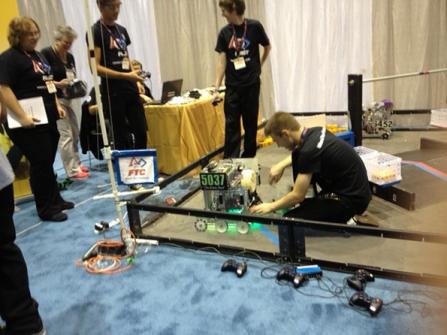 More than 100,000 industrial decision makers attend IMTS in order to get ideas and find answers to their manufacturing problems. They will see new technology demonstrated, and they will find ways to cut costs and streamline production. At the last show, 95% of the attendees said that they were satisfied with their visits at the exhibits, while 86% were successful in finding specific products or solutions to their problems.
IMTS conference program is focusing on five topics, featuring a variety of industry specific sessions, and presentations, which will provide solutions to current manufacturing problems, such as improving productivity; improving part quality; developing a stable, competent workforce to lower the cost of manufacturing; and create new levels of market demand.
Conference topics and presentations will focus on process innovations; alternative manufacturing, such as 3D printing; plant operations, including lean manufacturing; automation, using robotics; and quality standards.
There will be several co-located events during the show. Industrial Automation North America will return as a co-located event, featuring the cutting-edge in factory, process, and building automation. This event has established itself as the place to see the automation industry's most innovative solutions and technologies. 194 exhibitors will present information on automation technology, production automation, process and energy automation, automation technology, and IT.
This event is important because robots continue to take the manufacturing world by storm. According to the Robotics Industries Association (RIA), robotics orders set new records of 14 percent growth in 2015 as North American companies placed orders valued at $1.8 billion. By 2018, there will be 1.3 million industrial robots operating in factories around the world according to the International Federation of Robotics (IFR).
Photo: courtesy Beckhoff
Motion, Drive & Automation North America will return as a co-located event with IMTS and will present the latest technologies and solutions in power transmission, motion control and fluid technology.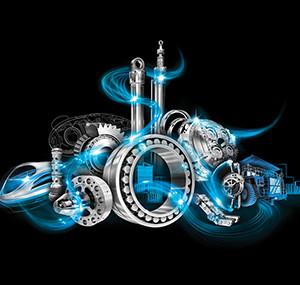 Surface Technology North America will join ComVac North America and Industrial Supply North America as one of three new industrial technology events co-located at IMTS. The event will cover the entire spectrum of industrial surface treatment and finishing from cleaning and pre-treatment to coatings, paint finishes, and electroplating.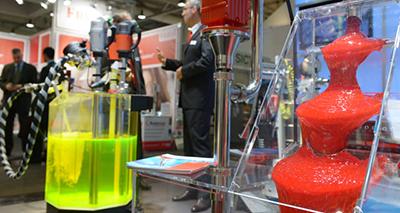 ComVac North America will be highlighting the latest product developments, technology, and plant & system components for all areas of compressed air and vacuum.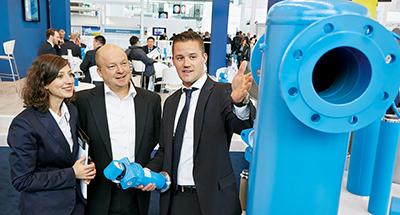 Industrial Supply North America will cover the entire spectrum of industrial subcontracting and lightweight construction. This is the event where you will find supply solutions across the entire industrial value chain. Learn about metals, non-ferrous metals, rubber, plastics, ceramics, composites, special materials, and hybrid materials. Learn more about development, design & processes, along with parts, components & systems.
The Association for Manufacturing Technology can be found in booth NC-785. The association represents and promotes U.S. based manufacturing technology. Their members are those who design, build, sell, and service the continuously evolving technology that lies at the heart of manufacturing.
In booth N-6429, ATI Industrial Automation is presenting their robotic accessories and robot arm tooling, including automatic tool changers, multi-axis force/torque sensing systems, utility couplers, robotic deburring tools, robotic collision sensors, manual tool changers, and compliance devices.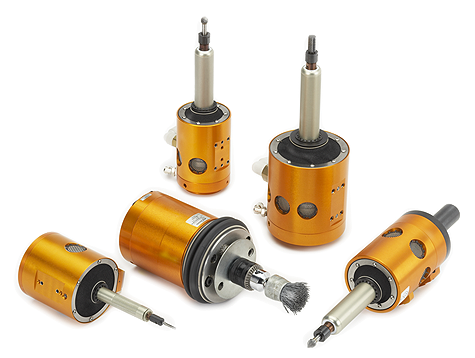 Robotic deburring tools
Carr Lane Manufacturing in booth W1663, has provided a huge selection of tooling components, clamps, fixturing, and related work-holding products for over 50 years. They are primarily known for jig and fixture components. Carr provides tooling items for virtually every industry around the globe, including quick change tooling plates and accessories, toggle clamps, hoist rings, handles, knobs, ball & spring plungers, threaded inserts, clamp straps, modular fixturing, drill bushings, alignment pins, fixture bases, & power work-holding devices.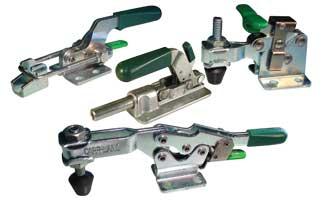 Cleaning finished products is always a chore. In booth NC-530, Cleaning Technologies Group can help you make an educated cleaning equipment purchase. Serving the medical, semiconductor, electronics, aerospace, automotive, off-road, and many other industrial markets they can help you meet your specific needs. They are the industry leader in aqueous parts washers.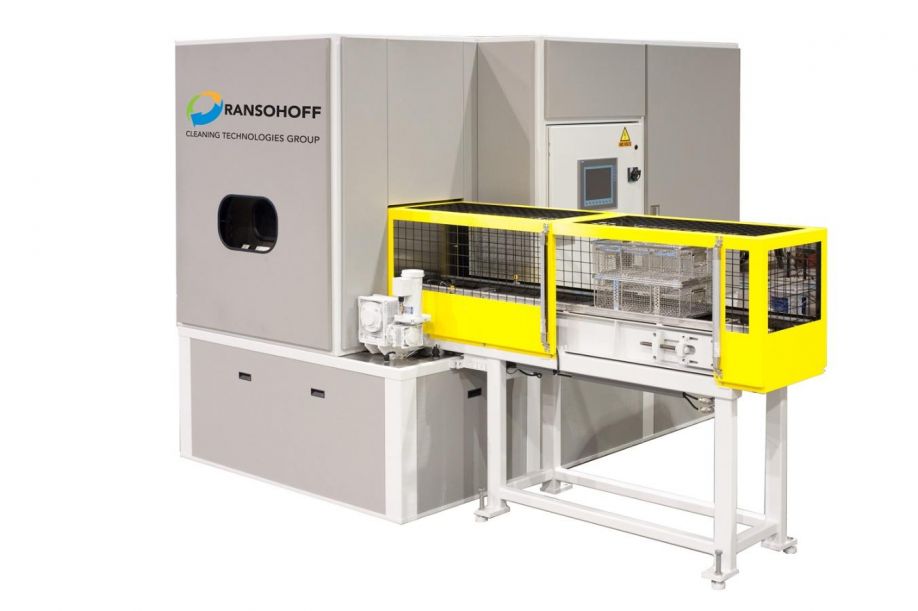 DATRON Dynamics, Inc. in booth N-6021 is the North American distributor of DATRON high-speed milling machines. The company provides comprehensive sales, service and support with several office locations and technology centers across the country. Leveraging German engineering and high-speed milling technology (up to 60,000 rpm), DATRON delivers complete machining, workholding, tooling and automation solutions.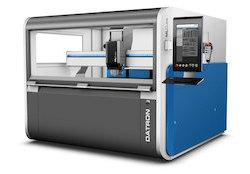 Engis will showcase its latest advancements in high-precision honing, bore finishing, grinding and lapping & polishing systems in booth N-6746. Visitors will be able to see Engis's current focus on new technology for reducing flow variation of sharp metering edges and improving the timing accuracy of hydraulic actuation. They'll also demonstrate how the switch from conventional abrasives to diamond in lapping can improve the quality of fits and finishes while reducing generated waste.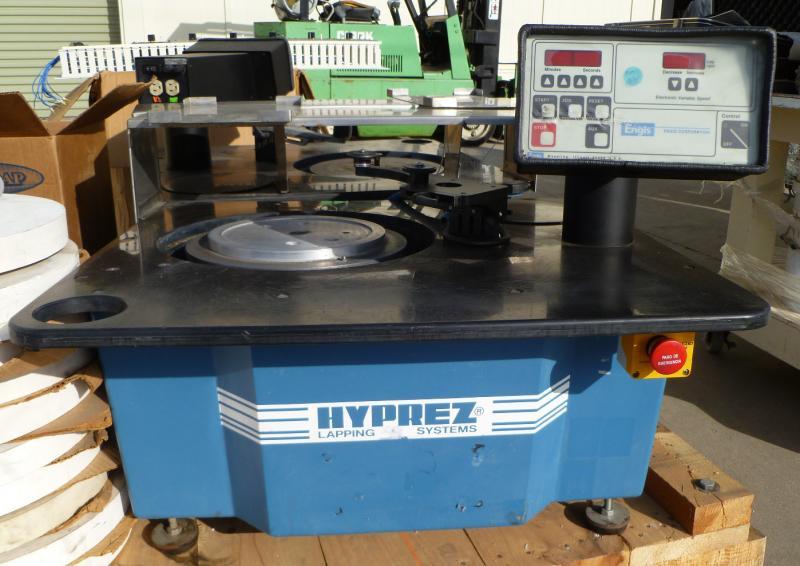 Firetrace automatic fire suppression systems are synonymous with fire protection in CNC and EDM machines. In booth NC-331, you can find Firetrace products to safeguard your critical machines with fast reaction time, which minimizes and often eliminates damage while the clean suppression agents don't contaminate oils or require cleanup.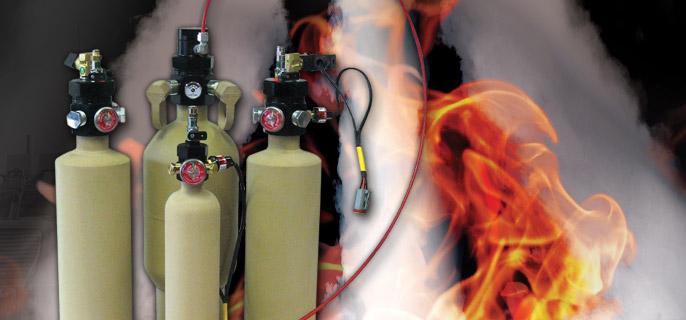 Inspection equipment is a necessity in any manufacturing scenario. In booth, E-5242, Gagemaker is showing innovative precision mechanical inspection equipment for the Oilfield, Aerospace, Automotive, Mining and General Machining industries.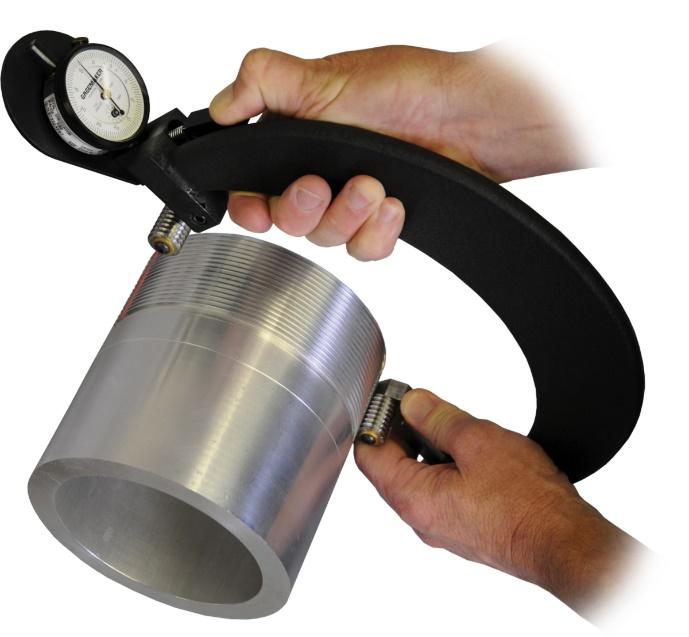 Jergens, Inc. has three distinct business units: Workholding Solutions, Lifting Solutions and Specialty Fasteners. You can find Jergens in booth W-2154 where they can help its customers achieve leaner, more profitable manufacturing. Their innovative engineered solutions like the patented Ball Lock® Mounting System have changed the way manufacturers worldwide think about productivity.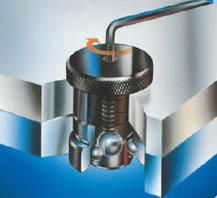 Check out OPEN MIND in booth E-3351 if you are looking powerful CAM solutions for machine and controller-independent programming. OPEN MIND designs optimized CAM solutions that include a high number of innovative features not available elsewhere to deliver significantly higher performance in both programming and machining. Strategies such as 2D, 3D as well as 5 axis milling/mill turning, and machining operations like HSC and HPC are efficiently built into the hyperMILL CAM system.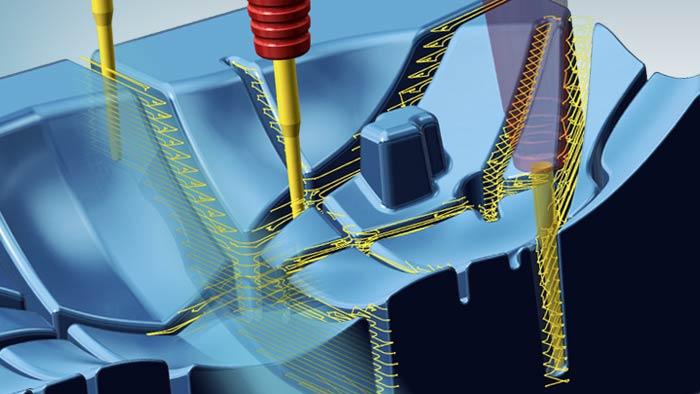 No article can do this show justice, especially with over 2,000 exhibitors utilizing 1.3 million square feet of show floor. Even with a six-day show, I don't think that anyone can cover the complete show themselves. If you are with a company that is attending the show break the group apart and assign areas that each person can check out. For more information, go to: www.imts.com.
The content & opinions in this article are the author's and do not necessarily represent the views of ManufacturingTomorrow
---
Comments (0)
This post does not have any comments. Be the first to leave a comment below.
---
Post A Comment
You must be logged in before you can post a comment. Login now.
Featured Product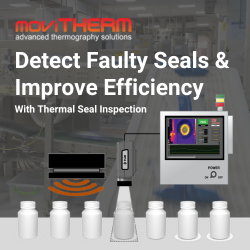 MoviTHERM's Thermal Seal Inspection (TSI) solution provides precise and reliable detection of defects in a variety of packaging types, including pouches, bags, blister packs, bottle caps, and more. By detecting defects in your packages, the TSI solution helps increase efficiency in your production line and ensures top-quality packaging is delivered to your customers every time. With state-of-the-art technology and an experienced team, MoviTHERM is dedicated to delivering accurate inspection solutions and peace of mind to its clients. Contact MoviTHERM today to learn more about their thermal seal inspection solution.