Design automation is highly beneficial to such industries that develop products which although look the same, have the provision of customization for specific customer requirements.
Design Automation Reduces Manufacturing Lead Time for Fenestration Products Manufacturers
Kashyap Vyas | Hi-Tech CADD Services
Building products manufacturers often face the challenge of delivering products on time. What is even more challenging however; is that every product is unique in design and is often built as per customer requirements. Engineering-to-Order OR Design-to-Order here is less about differentiation and more of a necessity.
The fenestration industry as such often struggles to cope with these challenges and maintain the delivery schedules. The need here is not to set apart the products through customization, as everyone does that. Instead, these industries must deliver customized products as efficiently as others who offer standard products. Reducing manufacturing lead time is thus a key for these manufactures to successfully compete and differentiate their business in the marketplace.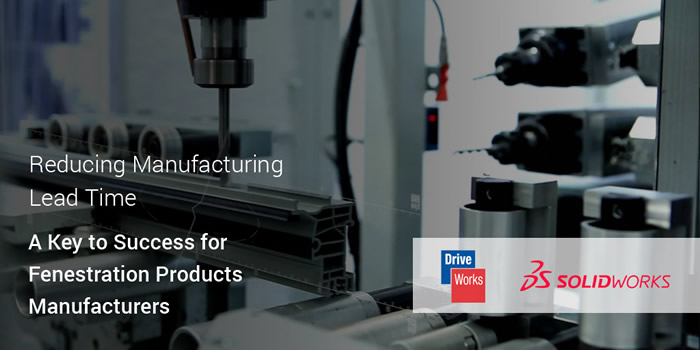 While upgrading from 2D to 3D CAD is indeed a step towards this direction, there's an important window of opportunity called "Design Automation" which manufacturers need to adopt for the "to order" manufacturing requirements.
Why Use Design Automation?
There's a wide adoption of 3D CAD tools across the fenestration industry, which has undoubtedly improved the productivity in manufacturing. However; with design automation, the challenge of meeting customer demands and delivering products on time can be ascertained.
In an industry like doors and windows manufacturing, profit is all about delivering proposals quickly against every sales inquiry generated. In a conventional setup however, customization means more demands on each stage of the engineering-to-order process right from capturing customer requirements, validating orders and providing quotes to producing the product. This complexity makes it difficult to provide correct price, and if quoting takes too long, business may be lost, since customers do not have time to wait longer. The one, who responds first in these conditions, is the one with a competitive advantage.
Moreover; the complexity doesn't end here. Producing the customized part within the prescribed delivery window is also a challenge, as any delay in the delivery might provoke customers to look elsewhere. All of these problems if not resolved appropriately, will lead to loss in revenue. Furthermore, with increasing complexity, there is a risk of errors. Errors that can happen anywhere right from sales, design to manufacturing, and fixing them will consume time and lead to penalties or late shipments. Such situations will again affect customer satisfaction and in turn reduce the profitability.
Gaining profitability as such can only be ascertained by minimizing these complexities and risks. Design automation precisely does that. It not only improves customer experience, but also saves time, and offers exactly what customers want in an economical way. In addition, design automation helps in increasing productivity, reduce errors and optimize manufacturing processes, which directly allow sales team to prepare and submit accurate quotes.
Hollow Metal Door & Frame Manufacturer: A Case in Point
Consider an example of one of the leading manufacturers of hollow metal door and frame manufacturer in the US. The conventional processes of inquiry generation to product delivery were automated using DriveWorks design automation tool in conjunction with SolidWorks. This helped the shop floor technicians to easily configure the door and frame design through simple user interface, and upon populating customer requirements would directly generate models, drawings and quotes instantly. This reduced the lead time in engineering for the manufacturer from 4-5 days to one single day, in turn improving the delivery time as well.
The manufacturer now is in the position to further engage its customers by providing a secure platform where they can directly feed in the design requirements, see the product, and get an instant quote.
Design automation is thus highly beneficial to such industries that develop products which although look same but have the provision of customization for specific customer requirements. Manufacturers must utilize the power of design automation and integrate it with their existing processes.
As a matter of fact, automation is one of the key drivers that most fenestration manufacturers consider for increase in productivity and profitability. To succeed, it is important for companies to make an honest assessment of where they currently stand relative to the roadblocks that are affecting the operational productivity. They must strategically implement automation or seek a partner who can help them implement design automation, as it is no longer possible for companies to assume that the status quo will continue to help them enjoy their achieved position.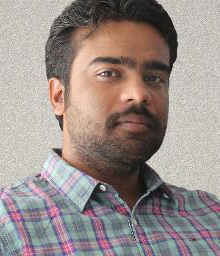 About Kashyap Vyas
Kashyap Vyas is an Engineer at Hi-Tech CADD Services and holds a Master's degree in Thermal Engineering with several research papers to his credit. He covers CAD and CAE topics for the engineering industry. His contributions are primarily focused on encouraging manufacturers and suppliers to adopt virtual product development tools to build efficient products with reduced time-to-market.
The content & opinions in this article are the author's and do not necessarily represent the views of ManufacturingTomorrow
---
Comments (0)
This post does not have any comments. Be the first to leave a comment below.
---
Post A Comment
You must be logged in before you can post a comment. Login now.
Featured Product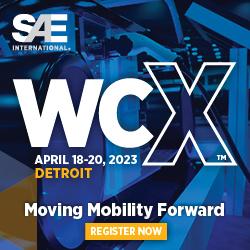 The largest technical mobility event in North America returns to Detroit from April 18-20, 2023. Join thousands of engineers, executives, suppliers, academics and R&D professionals for WCX™ World Congress Experience to exchange ideas, discuss today's challenges, and build powerful relationships to move your career and the mobility industry forward. Register today at sae.org/wcx.