Five Strategies for Finding New Suppliers Outside of Your Regular Network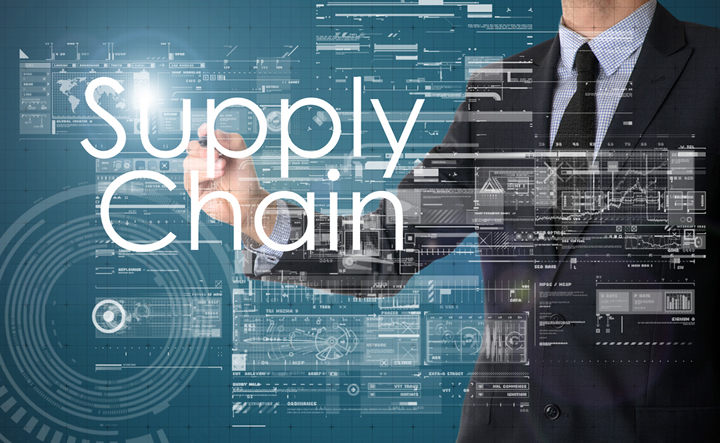 As the full impact the coronavirus pandemic is having on manufacturers becomes clear, companies of all types and sizes are working outside of their comfort zone and extending beyond their known supply base. Whether it is because they are switching production from clothing to personal protective equipment (PPE) or because their regular suppliers are suddenly unavailable, many procurement teams are now searching for new suppliers under significant time pressure.
Ready access to trusted supplier information can be the difference between success and shutdown under extraordinary conditions such as these.
In my experience, the following strategies can not only improve the quality of the suppliers located when searching for new sources of components and raw materials, they can potentially speed up the identification, qualification, and selection processes as well.
Strategy #1: Build a solid supplier data foundation that provides actionable visibility into your existing and potential supplier base.

At most companies, supplier information is stored across disparate functions and systems, from ERPs to eProcurement, and finance to inventory management. This creates barriers to informed decision making and reduces certainty. It may be possible for new requirements to be met by existing suppliers or those that may be potential suppliers, but poor data quality will be a barrier to progress if procurement does not know where to turn.
Strategy #2: Automate data enrichment to focus skilled resources on high value and strategic initiatives.

Once data is centralized and fully integrated with all of the processes and systems that need to draw from it, the opportunity has only just begun. Procurement can add additional context to supplier master data. Automatically applied information such as supplier capability 'tags,' physical addresses and email contacts, and diversity characteristics can better inform buying decisions and expand the range of what can be achieved on short notice. Allowing technology that includes AI and machine learning to bear this burden makes it possible to dedicate human resources to more strategic tasks and increases the level of enrichment that can be achieved.
Strategy #3: Plan for and identify multiple sources of supply - locally if possible - to minimize the likelihood of potential disruptions.

As companies locate critical new suppliers, the focus turns to putting critical products and materials into the hands of those who need them most as quickly as possible. The search may be global and/or cross-industry, but an effort should be made to source materials locally in the short term while fostering international trade relationships where necessary. Having multiple sources – especially when this makes it possible to diversify at the second or third tier of the supply chain – becomes a competitive advantage in challenging times.
Strategy #4: Prepare your team for continuous change so that they can quickly adapt in all circumstances.

One of the many advantages of having an agile mindset is being able to switch gears quickly in the face of uncertainty, and there is no better preparation than experience. Teams that are confidently led from the top, and accustomed to pivoting in response to sudden opportunities, will feel at home in disrupted circumstances may impact less flexible teams to the core. Reward experimentation and reward worthy failures to encourage healthy risk-taking and distributed decision making.
Strategy #5: Foster collaborative relationships with key suppliers and actively leverage their support during hard times.

Conventional wisdom suggests that supplier relationships should be fostered over multiple years and built on a foundation of deep, careful evaluation. Accommodating the need for sudden shifts will be easier for teams with meaningful industry and professional relationships. Any collaborative investments that have been made with a 'rainy day' in mind, can certainly be cashed in now, as can efforts to be a 'customer of choice' to key suppliers.
Manufacturers make concerted investments to build up a deep supply base so that when times are tough, they can turn to known partners to meet their product and service needs. Unfortunately, some business conditions are so disrupted that even those investments cannot be relied upon. Good quality supplier data enables companies to fill information gaps quickly in the face of a crisis, keeping their operations going whether they are manufacturing the same products as usual or converting production to something completely new.
by Stephany Lapierre, Founder/CEO of Tealbook
Comments (0)
This post does not have any comments. Be the first to leave a comment below.
---
Post A Comment
You must be logged in before you can post a comment. Login now.
Featured Product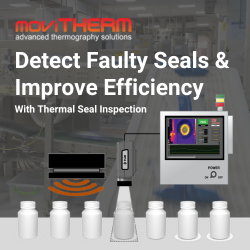 MoviTHERM's Thermal Seal Inspection (TSI) solution provides precise and reliable detection of defects in a variety of packaging types, including pouches, bags, blister packs, bottle caps, and more. By detecting defects in your packages, the TSI solution helps increase efficiency in your production line and ensures top-quality packaging is delivered to your customers every time. With state-of-the-art technology and an experienced team, MoviTHERM is dedicated to delivering accurate inspection solutions and peace of mind to its clients. Contact MoviTHERM today to learn more about their thermal seal inspection solution.