The Road To IIoT: What Can We Learn From Other Industries?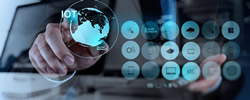 John Fryer for MBTmag.com:  Many manufacturers are viewing the emerging Industrial "Internet of Things" (IIoT) as a way to provide their businesses with a new and powerful competitive advantage. They recognize the potential in harnessing and analyzing data from across the plant to drive greater efficiency and create the foundation for new business models. But how can manufacturers navigate from the automation infrastructures of today to the intelligent IIoT enterprises they envision?
To help answer that question, manufacturers stand to learn much from looking at other industries and how they have addressed the challenges of moving to the IIoT. Companies in a number of industries — from energy to financial services to telecom and building security — have successfully made the transition from the inflexible, limited proprietary technologies of the past to the agile, intelligent open technologies of today.
As manufacturers chart their course, there are insights they can glean from other industries that are successfully achieving the advantages of next-generation IIoT automation. Â Cont'd...
Comments (0)
This post does not have any comments. Be the first to leave a comment below.
---
Post A Comment
You must be logged in before you can post a comment. Login now.
Featured Product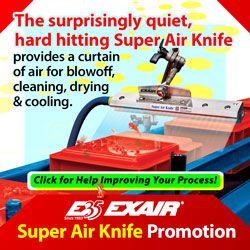 What Is A Vortex Tube? A low cost, reliable, maintenance free solution to a variety of industrial spot cooling problems. Using an ordinary supply of compressed air as a power source, vortex tubes create two streams of air, one hot and one cold, with no moving parts. Vortex tubes can produce: • Temperatures from -50° to +260°F (-46° to +127°C) • Flow rates from 1 to 150 SCFM (28 to 4,248 SLPM) • Refrigeration up to 10,200 Btu/hr. (2,571 Kcal/hr.) Temperatures, flows and cooling power are adjustable over a wide range using the control valve on the hot end exhaust.