Google to incubate its robotics and drone divisions under Google X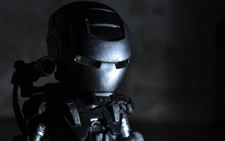 By Mike Wheatley for SiliconAngle: Google is planning an organizational reshuffle that will see its secretive robotics department and drone business folded into its Google X labs.
Google's robotics division, and the drone group it created when it acquired Titan Aerospace in 2014, will both fall under the Google X umbrella when the reshuffle takes place some time next year, Re/Code reported.
Google X is the secretive part of Google that develops some of its most futuristic, bleeding edge technologies. These include its famous self-driving cars, Project Loon (Wi-Fi hot air balloons), and its airborne wind turbines. Google X operates as a standalone company under Google's parent Alphabet Inc., which was created following Google's corporate restructuring earlier this year.
Google X's projects are largely experimental and extremely uncertain in terms of a business model. Nevertheless, Google obviously deems it the best place to be for its robotics division, which has been left leaderless ever since Andy Rubin quit the Web giant last year. Previously, there was speculation that the robotics division may become a standalone company under Alphabet, but today's news would indicate that's not going to happen any time soon. Cont'd...
Comments (0)
This post does not have any comments. Be the first to leave a comment below.
---
Post A Comment
You must be logged in before you can post a comment. Login now.
Featured Product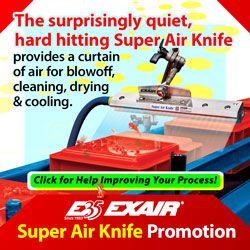 Reversible Drum Vac & High Lift Reversible Drum Vac - Pump 55 gallons in 90 seconds! Two-way pumping action! EXAIR's compressed air operated Reversible Drum Vac and High Lift Reversible Drum Vac attached quickly to any closed head 30, 55, or 110 gallon drum and can fill a 55 gallon drum in less than two minutes. With the simple turn of a knob, the same stainless steel pump quickly empties the drum. High Lift Drum Vac lifts up to 15 feet. Chip Trapper & High Lift Chip Trapper - Vacuums in liquid with solids and pumps out only liquid! Machine tools commonly discharge some chips and shavings into the coolant sump. The Chip Trapper and the High Lift Chip Trapper vacuums coolant or liquid that is filled with debris and traps all the solids in a reusable filter bag, leaving your coolant clean. High Lift Chip Trapper cleans with up to 15 feet of lift. See our current Promotion and all of the other Industrial Vacuums available.