The Future Of Industrial Automation - Trends And Technologies To Watch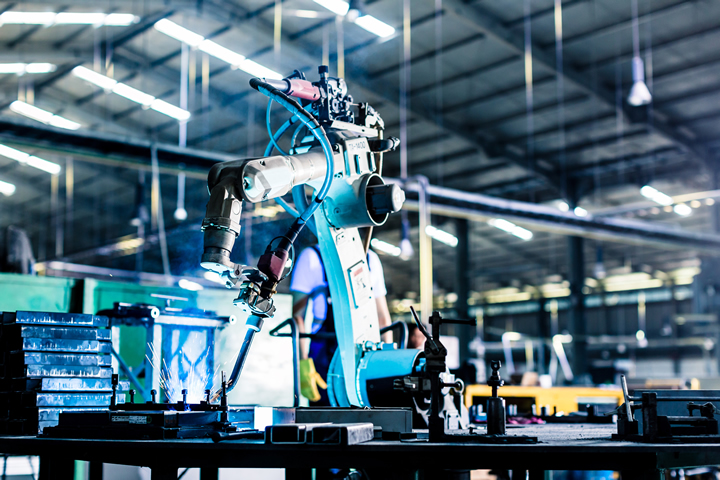 The industrial automation landscape changes daily. Companies leverage advanced technologies to address routine workflow challenges. The evolution and integration of digital technologies keep revolutionizing the industrial automation market. The industrial automation segment will exceed US $295 billion by 2028. While industrial automation solutions vary, they rely on common supporting technologies. As industries adopt data-driven operations, there is increased demand for advanced technologies. These technologies maximize the potential and returns on investment in industrial automation systems.
Which technologies and trends will shape the future of industrial automation systems? How can players in this sector leverage them for more robust offerings?
Soft Programmable Logic Controllers
Programmable logic controllers have evolved over the years. They provide cheap and accurate means to control processes. Soft PLCs are industrial automation hardware that runs on software to control processes. Software solutions improve the performance, flexibility and scalability of PLCs. Soft PLCs are among the future game-changing industrial solutions. They are gaining popularity across energy, smart manufacturing, petrochemical and other process industries. The PLC market will expand at a CAGR of 4.23% between 2023 and 2028.
Why are Soft PLCs advantageous?
They are cost-effective compared to traditional PLCs
They can perform complex tasks based on their configuration
Ability to repeat tasks with remarkable accuracy
Allow remote access and monitoring. This improves performance tracking and troubleshooting.
Easy to integrate with computer systems and industrial handheld devices.
They are easy to modify. That means they accommodate newer technologies to meet changing operational needs.
Soft PLCs can be a viable solution to the existing skilled labor shortage challenges.
Another trend to watch is the advancement in connectivity technologies. These technologies will further promote the evolution of Soft PLCs. Innovations in connectivity include the rollout of 5G and 6G networks. The high-speed networks guarantee fast communication between machines and industrial automation systems. Edge computing will also improve the data management capabilities of Soft PLCs. Proper data management ensures industrial automation solutions are data-driven.
Advanced data exchange protocols are another area to keep an eye on. Improved data exchange protocols are beneficial for cross-platform communications. They simplify data interpretation among control or automation solutions and human operators. Robust data exchange protocols optimize the functionality and compatibility of PLCs with machinery.
Artificial Intelligence and Machine Learning
The maturity of artificial intelligence is ushering in a new era of industrial automation. The rapid expansion of AI in automation is due to several years of research and innovation. The research involved areas like:
Computer vision
Real-time image processing
Machine learning
Artificial neural networks.
It is now possible to develop autonomous industrial automation systems. These advanced solutions rely on computer algorithms and real-time data. They analyze data and operating conditions to optimize processes and machine performance.
The possibilities of AI and machine learning solutions in industrial automation are endless. Here are a few ways they can transform operations:
AI can enhance the predictive maintenance of production assets. These systems track data from IoT sensors to detect anomalies or machine defects. They can predict when failures might occur based on real-time data. With this information, companies can receive timely maintenance alerts to reduce downtime.
AI and machine learning can provide insights for optimizing processes and automation solutions. AI-based automation systems analyze complex datasets. They can determine ideal conditions for the optimal performance of automated systems. Companies developing automation solutions can leverage analytical results to improve future system designs.
What is the role of AI and machine learning in the evolution of industrial robots? They are crucial for the development of autonomous robots in industrial processes. For instance, Autonomous Mobile Robots (AMR) and Automated Guided Vehicles (AGV) rely on AI technology. AI enhances the development of robots that can handle multiple processes. This enhances the capabilities of robots beyond pick-and-drop operations.
As these technologies improve, governments and industry players are working on AI regulations. This is to ensure AI-based automation solutions are safe. For companies, there is a need to keep an eye on emerging AI and Machine Learning standards. This is essential to ensure automation solutions meet the desired industry standards.
Cybersecurity Standards and Regulations
Industrial automation systems collect vast amounts of data from processes. The data is essential for continuous improvement and routine quality checks. Industrial Internet of Things (IIoT) sensors allow companies to develop interconnected operating environments. However, they increase a facility's exposure to cybersecurity threats. That means companies must invest in cybersecurity solutions while scaling up industrial automation. Cybersecurity attacks on industrial infrastructure are rising. This compels industries to develop measures against such attacks.
As a company, the focus should be on mitigating existing and potential cybersecurity threats. It begins with internal control measures and escalates to security standards and regulations. One approach is to design solutions with security as an integral part of the industrial automation system - not an afterthought. That means embedding security features in the software and hardware. Companies need to explore how to integrate these features into automation systems.
The second approach to securing automation systems is developing foolproof internal controls. It can include things like restricted access to virtual and physical networks. Consider enhancing remote access procedures and improving authentication measures. Develop advanced information and communication architecture to foster a zero-trust policy. Additionally, companies should monitor trends in AI technology. Leveraging AI algorithms improves detection and response to suspicious network activities.
Design and configure automation systems to comply with industry regulation standards. Some standards to follow include NIST cybersecurity standards and IEC 62443.
Final Words
Future automation solutions will offer endless possibilities across industries. These solutions will integrate various technologies. The technologies create opportunities and challenges for the end users. Monitor emerging technologies, regulatory frameworks and industry standards to adapt to market dynamics. Consider training and upskilling workers to ensure optimal utilization of industrial automation systems.
Comments (0)
This post does not have any comments. Be the first to leave a comment below.
---
Post A Comment
You must be logged in before you can post a comment. Login now.
Featured Product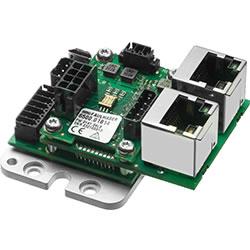 MOTION CONTROLLERS FOR MINIATURE DRIVES AND MICRODRIVES. FAULHABER has added another extremely compact Motion Controller without housing to its product range. The new Motion Controller is ideal for integration in equipment manufacturing and medical technology applications. With 36 V and 3 A (peak current 9 A), it covers the power range up to approx. 100 W and is suitable for DC-motors with encoder, brushless drives or linear motors.