Sales Automation for Manufacturers Buffers Global Talent Drought While Boosting Revenue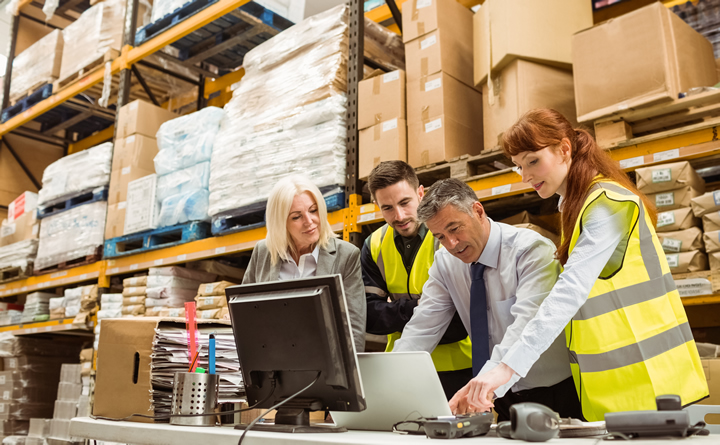 Before the pandemic caused a massive decline in the global workforce, there were already precipitating factors for the labor shortage. Millions of baby boomers have retired, and according to the U.S. Bureau of Statistics, participation in the labor force by those aged in the mid-20s to early 50s is at a record low, in large part because of disengagement and disenchantment with labor-intensive positions. This labor drought is projected to remain a long-term challenge for world economies.
While the sting is felt in every industry, talent shortages are especially acute in the manufacturing sector. Manufacturers are increasingly acting upon the need to integrate new digital technologies and business strategies to increase productivity and efficiencies in the face of a changing skilled labor dynamic and the rapid shift of consumers to online channels. The manufacturing industry is acknowledging that to remain competitive and solvent in this period of rapid transformation, digitalization and particularly automation are now business imperatives.
Optimize sales by automating time-consuming manual tasks
In response to the continued talent drought, manufacturers are finding relief and greater proficiencies with the adoption of digital sales automation workflows. While automation technologies were already transforming many workplace environments before the pandemic, the manufacturing sector is accelerating its adoption to offset the labor shortage extremes of the past two years and meet consumer demands.
In the 2021 Deloitte Global Resilience Study, 57% of manufacturing respondents reported using advanced technologies for automating production floors and sales and CRM platforms to redesign and offset manual tasks.
Automation can take on the mundane and repetitive daily processes that bog down productivity, and free sales staff to focus on higher value activities. It is estimated that between 30% and 40% of sales tasks can be accomplished via automation. Digital sales platforms can streamline operations along the entire sales value chain, increasing productivity and revenue.
Sales automation allows manufacturers to make better use of sales staff to focus on customer-facing engagements and high-priority clients. Instead of losing potential clients because of staffing shortages and overburdened representatives, automation can help boost revenue and relieve some of the job-related stress factors that cause staff to disengage.
With digital sales platforms made for manufacturing, sales teams are empowered to accomplish myriad processes that once took days, in just a few minutes and with greater accuracy. They become a highly optimized unit that performs with greater efficiency, productivity, and profitability.
According to statistics from Nucleus Research, sales and marketing automation drives a 14% to 17% increase in sales productivity and a 12% reduction in marketing overhead. Lead conversion rates have jumped as high as 100% or more for many companies because of streamlined data sharing between sales and marketing. A single centralized platform and data repository enable efficient collaboration and transparency.
A digital sales and marketing platform connects all parts of the manufacturing enterprise, both internally and to all external channel partners. All knowledge related to engineering, products, supply chain, customer data and purchasing history, and more is readily available.
Partners, dealers, and distributors can access this readily available and updated knowledge to initiate and carry out the sale chain with expediency and accuracy. When sales and marketing can streamline a collaborative process of finding, contacting, qualifying, and closing high-quality leads, conversion rates and customer retention percentages increase significantly.
Digital sales automation platforms can provide manufacturers with numerous benefits, including:
Respond to RFQs in minutes for faster sales cycles and revenue growth
Quick integration into business and rapid learning curve for users
Integrated ERP, CRM, and CPQ for streamlined efficiency, accuracy, and customized service delivery
Increases time for higher value activities and customer-facing engagements, for greater customer personalization and satisfaction
Higher lead quality and conversion, and customer retention rates
24/7 availability – sales, channel partners, and customers have access to all data at any time, on any device
Sales staff has a 360-degree view of customers, reducing research time – all emails, conversations, purchase histories, and channel data available with a few clicks
Data analytics target and segment buyers, track engagements, and provide buyer behavior profiles
Digital Sales Automation is a crucial component of the 'Smart Manufacturing' evolution.
Automation won't necessarily replace the role of sales representatives, but it will redefine the application of their skills while complementing and boosting their effectiveness. As these technologies gain traction and evolve with greater capabilities, manufacturers will need their sales staff to adopt new skills and embrace the new digital culture. Traditional approaches that once involved product order takers can now be achieved via self-service portals.
Digital sales platforms can now carry out tasks like product procurement and evaluate budget considerations to streamline and expedite the sales process. Sales automation combined with CRM and CPQ solutions have significantly transformed the approach to sales and marketing, adding tremendous value by enhancing the customer experience.
Unfettered by time-wasting manual tasks and time-consuming research, sales representatives in the manufacturing industry become efficient consultants who can expedite accurate personalized, customized sales for greater customer retention and higher revenue growth. While the dynamics of our global workforce continue to evolve in response to myriad factors, innovative technologies provide solutions that not only relieve shortages and inefficiencies but improve outcomes well beyond expectations.
Comments (0)
This post does not have any comments. Be the first to leave a comment below.
---
Post A Comment
You must be logged in before you can post a comment. Login now.
Featured Product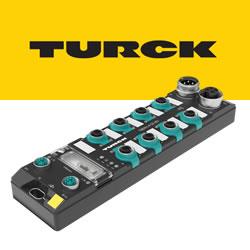 The new IP67 Managed Ethernet Switch from Turck provides standard and Gigabit ports in the same device. Configure, manage, and monitor connected machines and devices remotely, outside of a control cabinet. Find out more about this rugged solution for decentralized control. Part number TBEN-Lx-SE-M2. • Gigabit high-speed backbone for fast link-up times • Standard and Gigabit ports on the same device • Web-based diagnostic tools for preventive maintenance • Built-in security with the use of VLAN, NAT routing and firewall