Powering Additive Manufacturing with an Environmental and Social Impact Commitment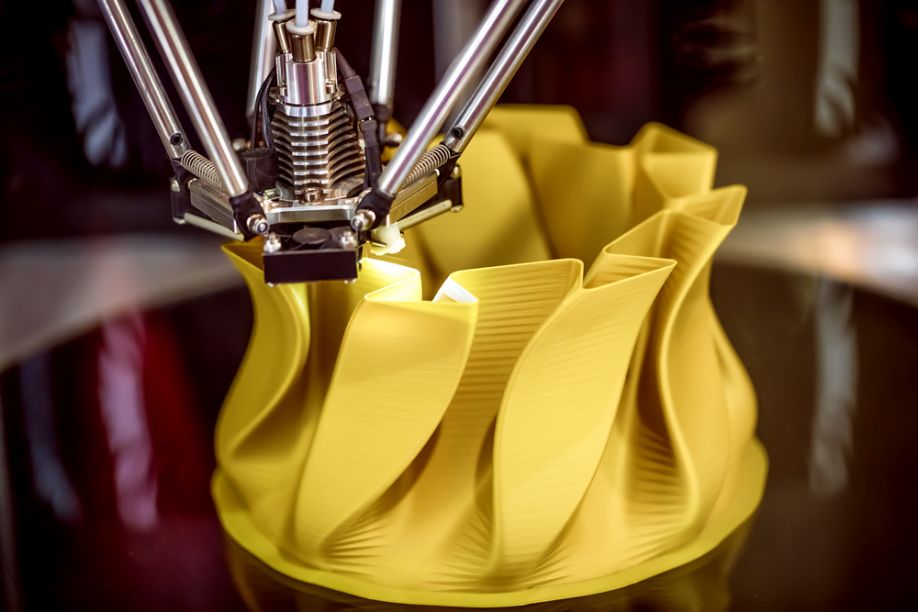 At its best, sustainability rests on "beyond compliance" measures in which businesses pay attention to their environmental, social and governance (ESG) performance. By supporting and embracing ESG as part of their commitment to ethical and impactful business operations, corporations have replaced individuals as today's "activists." And with global warming on the rise and the need to focus on improving the world – at scale – to help future generations thrive, regulation, compliance and new industry standards are sure to follow suit.
Millennials started a new trend of consumerism – one where brands that favor personal beliefs and prioritize ESG practices are preferred. This B2C development even comes with a premium price tag: millennials are willing to pay extra for products that emphasize social responsibility. And nearly 75% of consumers are willing to change their consumption habits to reduce their negative impact on the environment, according to a recent study. The business case for sustainable models is also clear for the B2B world: companies with strong sustainability ratings consistently outperform the market over the medium and long term, according to McKinsey.
Structured ESG and strategic, measurable sustainability programs are unlocking the deep value behind "doing well (profitability) by doing good (sustainability)." Sustainable development means identifying the paths that lead to solutions for today's challenges without harming the ability of future generations to take care of their needs.
Additive manufacturing is uniquely positioned to redesign the manufacturing process and impact entire industries in a sustainable fashion. At Stratasys, our commitment to mindful manufacturing is based on a mindset shift. It's about leveraging our 30+ years of leadership and innovation in 3D printing alongside our technologies to improve practices and products that reduce waste and optimize resources, without compromising on economic impact, reliability and quality. The first step in this process is becoming an active player in the circular economy, one in which raw material, components and products maintain as much as of their value as possible.
Our commitment to sustainable manufacturing stems from an understanding that our leadership position requires us to demonstrate greater responsibility toward protecting the planet and its people. At Stratasys, this is paramount as we empower our customers and partners, across industries, to embrace our technology in growing their businesses, while 3D printing a better tomorrow.
By nature, traditional manufacturing is resource-intensive and a major source of carbon emissions. That's why I see traditional practices eventually becoming archaic. Additive manufacturing is inherently more environmentally friendly and resource efficient, using the right amount of production material needed while digitizing the manufacturing process to support flexible, easily personalized production. 3D printing is also positioned to disrupt existing supply chains. It features technologies for redesigning leaner, more effective production paths that decrease environmental footprints for businesses far and wide. The strong and complex yet lightweight parts produced through 3D printing drive savings in time, inventory, money, and natural resources.
And the timing for this shift is right. The world is embracing additive manufacturing at a much more rapid pace following the COVID-19 outbreak. Its value proposition stepped front and center in 2020, and holds great promise for significantly reducing negative environmental impact and promoting social justice by making production accessible to all.
To start, one of additive manufacturing's biggest advantages is that goods can be produced on-site and at scale through digital-by-design software. This eliminates the bulk of carbon emissions that transportation and delivery models present, while getting end products to users quickly and efficiently. A study by the Air and Waste Management Association estimated that industry-related freight transportation was responsible for over 25 percent of carbon emissions in the US and 30 percent in Europe. With on-demand, on-site production, those figures drop significantly and instantly.
Additive manufacturing also makes low-volume and mass production economical. Not only does it use the right amount of production material required, but also it produces the right number of products at the right time to reduce waste and energy usage. According to one study, additive manufacturing could reduce industrial energy use by 25 percent by 2050. And given the manufacturing technique's ability to repeatedly print with great accuracy, custom-made products are readily available for production as needed, while mass storage and inventories of "cookie-cutter" products become extinct.
More specifically, polymer additive manufacturing results in lighter yet equally durable parts, translating into major environmental savings. For example, every pound taken off the weight of an airplane saves about 14,000 gallons of fuel per year. Furthermore, with additive manufacturing, less energy is needed to make these parts. And the impact can be felt at several points across the value chain. As one example, cutting, heating and shaping steel to form industrial molds produces exponentially more energy than printing the same mold with polymer materials.
Lastly, it bears noting that some of the most exciting current areas within additive manufacturing are the creation of environmental applications. The production of new air, water and energy applications was simply not possible through traditional processes due to their complicated integration of new materials and geometric structures. These early examples demonstrate that 3D printing has the potential to make a significant environmental contribution, such as through unique devices for sampling, sensing, and separating emissions.
In today's new economy, where good is not good enough, a commitment to a more circular, sustainable economy is paramount. For industrial players that embrace the technological and environmental advantages of additive manufacturing, the future is bright.
Comments (0)
This post does not have any comments. Be the first to leave a comment below.
---
Post A Comment
You must be logged in before you can post a comment. Login now.
Featured Product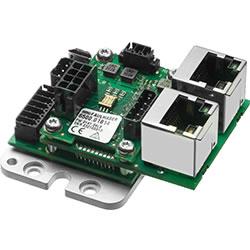 Autonomously driving and self-contained logistics robots are a critical component of "Intralogistics 4.0". They are used for storage as well as removal and dispatch preparation, optimize material flow and relieve employees. Thanks to their performance and modular design, drive systems from FAULHABER meet the high demands of modern intralogistics.