Strategies for Addressing 3 Emerging Challenges in the Manufacturing Supply Chain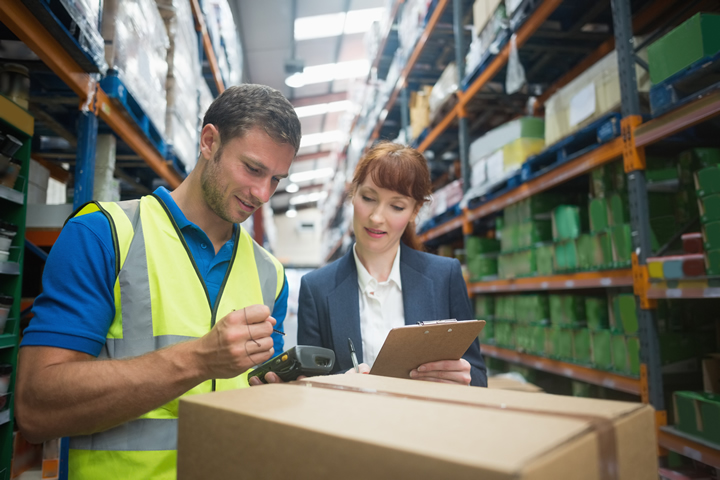 Manufacturing can't operate without a reliable supply chain. If manufacturers hope to become more flexible, profitable or all-around competitive, they must start here. Overcoming prevalent supply chain challenges is essential for long-term success in the industry.
Over the past few years, several significant obstacles have emerged for manufacturing supply chains. Here are three of the most pressing of these and what strategies could address them.
1. Unforeseen Disruptions
The COVID-19 pandemic taught supply chains a painful lesson: Disruptions can come from anywhere at any time. If companies don't prepare to handle the unpredictable, unforeseen events can cause massive ripple effects.
Labor restrictions, shutdowns and shifting demand due to the pandemic highlighted how volatile manufacturing supply chains are. The average lead time for production materials reached 96 days in October 2021, the slowest record since 1987. While manufacturers can't predict these kinds of disruptions, they can make changes to mitigate them should they arise.
Distributed Sourcing
The first strategy to improve emergency preparedness is to move away from singular sourcing models. While getting parts or materials from a single supplier keeps costs down, it's too volatile. If an unforeseen disruption slows or pauses operations at this supplier, the entire manufacturing process must likewise slow or stop.
Setting up distributed sourcing networks helps mitigate these crises. Having multiple sources for parts and materials ensures a disruption at one won't have such drastic repercussions. If manufacturers had suppliers outside of China when COVID struck, they likely wouldn't have slowed down so dramatically.
One caveat with this strategy is that it is costlier than the alternative lean manufacturing model. However, in unexpected emergencies, it can lead to considerable savings.
Reshoring and Near-Shoring
Similarly, many manufacturers are choosing to reorganize their supply chains in favor of closer suppliers. While outsourcing to far-away international suppliers is often cost-effective, it makes the supply chain more vulnerable to disruption. After COVID highlighted this, 83% of surveyed shippers say they plan to rebalance toward regional and domestic suppliers.
When manufacturers are closer to their suppliers, they can react faster to incoming changes or potential delays. They can recover faster if disruptions do arise, thanks to shorter travel times and fewer barriers. As more manufacturers awaken to these benefits, the industry will see a rising reshoring and near-shoring movement.
2. Rising Operational Costs
Another emerging challenge for manufacturing supply chains is rising costs. These higher expenses come from various sources. For example, new environmental regulations required some producers to invest $600 million in sustainable production and shipping. In other cases, global politics have led to increased shipping rates and import taxes.
Disruptions throughout the past two years have exacerbated these costs. Shipping products between Shanghai and Los Angeles now costs six times more than it did in May 2020. Many factors contributing to these prices are outside manufacturers' control, but companies can lessen their impact.
Supply Chain as a Service
One potential solution to this challenge is to embrace a new business model for supply chain operations. Supply chain as-a-service (SCaaS) has emerged as a way to maximize profits from underutilized resources. For example, manufacturers with proprietary fleets can loan excess trucks or drivers to other companies, generating extra revenue.
In light of shifting demand and widespread disruptions, some manufacturers find themselves with more supply chain capacity than they need. Offering SCaaS options helps them capitalize on what would otherwise be waste and provide a low-cost solution to smaller manufacturers who need it. Providers benefit from the additional profits, while users benefit from more cost-effective logistics services.
Optimized Maintenance Strategies
Another way to mitigate operational expenses amid rising costs is to address equipment maintenance. Vehicles and warehouse machinery will always need repairs, so mitigating these costs can lead to considerable savings over time. One of the most effective ways to optimize these expenses is through data analytics.
Predictive analytics can analyze equipment performance data to tell when a machine will need repair. This reduces unnecessary maintenance stops and prevents breakdowns. Over time, these insights can inform even more optimized upkeep schedules.
For example, leaf springs are often one of the first parts to need replacement in heavy vehicles. Trends in maintenance data can reveal when to do this according to the company's specific usage. The business can then prepare for and schedule this maintenance far ahead of time.
3. Labor Shortages
Like several other industries, manufacturing supply chains are also facing a growing labor shortage. While manufacturers have largely recovered from the COVID-era low points, employment remains a critical problem. By 2030, the industry could have as many as 2.1 million unfilled positions, costing the U.S. economy $1 trillion.
Manufacturing across the board faces ongoing labor shortages, but the supply chain is at risk. Warehousing and transportation hit a record 490,000 open jobs in July 2021, and experts predict this gap will get worse. Here's how manufacturing supply chains can adapt to mitigate this issue.
Warehouse Automation
The most straightforward answer to the labor shortage is to employ automation to a greater extent. Using robots to augment the existing workforce can help supply chains handle increased demand without additional employees. What many manufacturing companies may miss is that automation doesn't just apply to physical tasks.
A recent survey revealed that 75% of manufacturers and distributors still use Microsoft Excel as their main operations planning tool. Instead of relying on these manual solutions, companies should move toward robotic process automation (RPA). By automating repetitive, data-centric, back-office tasks, facilities give their workers more time to focus on other, more value-adding work.
As technology advances, what automation can accomplish rises. If manufacturing supply chains invest in it now, they can stave off future labor crises.
Flexible Scheduling Options
Worker turnover also plays a significant role in the labor shortage, though it receives less attention. Manufacturers can address turnover in the supply chain by embracing more flexible schedules. Offering more time off, providing flex time as a perk or similar changes can encourage current employees to stay, mitigating the labor shortage.
Facilities can use seasonal workers to make up for any short-staffing issues that arise from this flexibility. Offering perks like this will also attract new workers in search of more control over their schedules.
Supply Chains Must Brace for These Challenges
These three challenges represent some of the most significant developments for manufacturing supply chains. Companies must prepare for these trends if they hope to be successful throughout the next few years. Otherwise, they could quickly fall behind the competition.
Employing these strategies or similar methods can help supply chains overcome their most pressing obstacles. These challenges may seem daunting, but with the right approach, nothing is insurmountable.
Comments (0)
This post does not have any comments. Be the first to leave a comment below.
---
Post A Comment
You must be logged in before you can post a comment. Login now.
Featured Product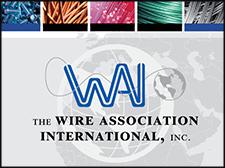 The Wire Association International (WAI), Inc., founded in 1930, is a worldwide technical society for wire and cable industry professionals. Based in Madison, Connecticut, USA, WAI collects and shares technical, manufacturing, and general business information to the ferrous, nonferrous, electrical, fiber optic, and fastener segments of the wire and cable industry. WAI hosts trade expositions, technical conferences, and educational programs.