To Overcome Capacity Constraints, Industry 4.0 Implementations Must Follow These 3 Steps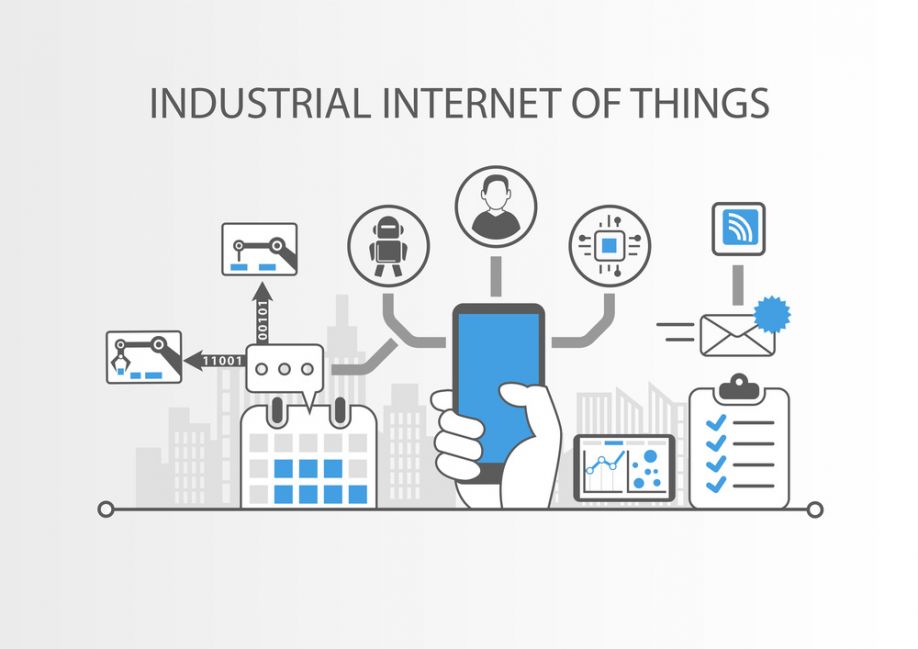 The worst of the pandemic might be over, but the capacity constraints that have descended over nearly every industry are demonstrating that the effects of the coronavirus could linger far after vaccinations are effectively distributed. To consumers, these constraints are most evident in supply chain shortages, but corporations are feeling the strain in staffing as well.
Short-staffed teams in the manufacturing industry don't only impact production. A survey from McKinsey found that the number of manufacturing organizations that were successfully implementing and scaling industry 4.0 issues plateaued in 2020 before dropping by more than 40% to below 2017 levels. Respondents representing more than 400 companies around the globe cited a number of obstacles hampering their efforts, but "pandemic-driven team-capacity constraints" made the top three, negatively impacting 21% of the businesses surveyed.
The difficulty organizations are having with current industry 4.0 efforts is itself indicative of the importance of such initiatives. Research demonstrates that 96% of those that had at least a few scaled industry 4.0 use cases across locations responded to the crisis effectively, compared with a mere 19% of those with no industry 4.0 implementations. Even as the pandemic (hopefully) fades, factors such as dynamic changes in consumer demand, the desire for extensive product customization, and the importance of sustainable manufacturing are all fueling the need for the agility and capability offered by industry 4.0.
It will take a concerted effort and a clear industry 4.0 implementation strategy for manufacturers to overcome capacity constraints and scale new industry 4.0 use cases, and the process should start with the following three change management strategies:
1. Determine specific use cases to drive business value
Before the pandemic, many manufacturers were treating industry 4.0 use cases as technological experiments. Knowing that many were likely to be unsuccessful, companies spread efforts over numerous initiatives with the hopes that a few would prove fruitful. Given the limited capacity of today's teams, that approach is no longer an option. Instead, today's initiatives should be driven by the need for immediate outcomes, with the focus on high-value use cases and maximum business impact.
Some of the most promising use cases include asset lifecycle management, maintenance and reliability improvements, and uptime maximization initiatives, as well as increases in yield, quality, and sustainability of manufacturing efforts. New use cases will undoubtedly emerge as industry 4.0 tech progresses, but because the present situation demands rapid results, those areas are an excellent place to start.
2. Centralize decision-making to improve agility
If there's one thing the pandemic resource strain highlighted for manufacturers, it's that they're often running several similar initiatives in parallel even though one of them has already proven its value. In the current environment, when a use case shows value and scalability, other initiatives should be taken off the table so manufacturers can focus all available resources on rolling out the most promising solution across multiple facilities.
One of the biggest obstacles between use case testing and implementation is the need to collect signatures and sign off from a wide variety of key stakeholders. When resources are in short supply and time is critical, wading through a corporate bureaucracy for consensus creates a massive resource drain that organizations can't spare while under duress. To avoid this situation, centralize decision-making ahead of time so that a promising implementation can move ahead at full speed at the first evidence of value and scalability.
3. Create the conditions for organic rather than engineered change
Industry 4.0 is driven only in part by technology. The other key ingredient is people who are empowered by the insights of technology to create change. Take tools such as AI and the IoT, which have the potential to produce positive results when used by a single team or manufacturing plant in isolation. Now add in the human element, with employees sharing newly discovered best practices across multiple teams and sites.
It's the communication of new ideas and insights that creates transformational change, and the best companies understand this and create forums and conferences that allow the impact of industry 4.0 to percolate from a single instance to teams in different factories producing different product lines. By creating an environment that allows organic change to thrive, initiatives can reverberate throughout an organization and have an exponentially greater impact.
Industry 4.0 can revolutionize the manufacturing sector, but it will take a deliberate change management process to overcome the capacity constraints that are currently hampering adoption and innovation. For organizations seeking to identify and implement the most promising industry 4.0 use cases and drive business value, the three strategies above are a great place to start.

Artem Kroupenev is VP of Strategy at Augury, where he oversees product, market, innovation, and ecosystem strategy. He has over a decade of experience driving the adoption of disruptive technologies and has previously co-founded companies in the United States, Israel, and West Africa.
Comments (0)
This post does not have any comments. Be the first to leave a comment below.
---
Post A Comment
You must be logged in before you can post a comment. Login now.
Featured Product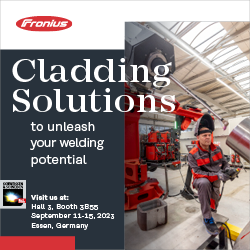 Ever since the invention of our "cold" MAG welding process Cold Metal Transfer (CMT), if not earlier, we have continuously achieved a technological edge in many welding-related areas, resulting in cutting-edge mechanized and automated welding systems. Advanced power source technology stabilizes the arc and ensures perfect welding results. Modern monitoring sensors optimize guidance of the welding torch and compensate for component tolerances. Last but not least, smart data documentation systems assist in perfecting the welding process. Collaborative systems, smart sensor technology, software solutions for data management, and offline programming including welding simulation open up profitable welding opportunities for metal processing companies starting with a single batch. That is why our robotic welding cells prove profitable not only for large companies, but also for small and medium-sized enterprises.