How VR can Ensure Manufacturing Safety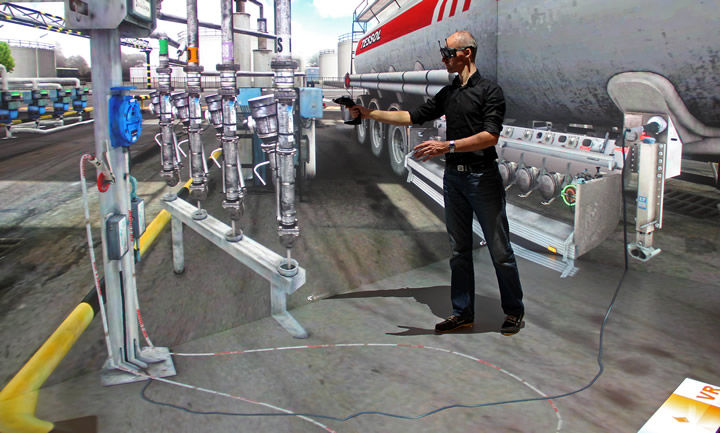 Ensuring manufacturing workplace safety has become a growing priority in the industry today. As sophisticated as manufacturing facilities have become, they remain filled with heavy equipment, vehicles, chemicals and hazardous substances, which can severely impact worker well-being and productivity. As situations and equipment are constantly evolving based on consumer demand and market disruptions, manufacturers need to respond quickly to capitalize on new opportunities, and this requires agile reconfigurations that maintain a prioritization of worker safety.
Virtual reality (VR) technology introduces a whole new dimension to workplace safety by allowing manufacturers to validate plant floor and process decisions in an immersive 3D virtual world before implementing them. Manufacturers can begin improving workplace safety by applying VR to facility layout planning, worker training and operations. VR has, for example, enabled Ford to reduce production line injuries by 70 percent.
Facility layout planning VR allows manufacturers to gain an experiential — not just schematic — understanding of how work floors fit together safely, enabling them to consider ergonomics and healthy distancing when positioning equipment and workspaces. Imagine being able to simulate and see a month's worth of production with the prerequisite that no one walks within two meters of each other. Is the productivity rate cut in half? Is it still a good number? You can go back to the virtual world anytime and continue exploring different configurations.
Through VR-supported layout planning, manufacturers can use a virtual model of the facility to run what-if scenarios, evaluate the impact of their design decisions at a granular level and flexibly alter plans on the go to build safer workplaces. Manufacturers can also take advantage of accurate 3D human models to optimize their facilities for safe assembly and minimized ergonomic risk factors. As a result, they avoid processes that may lead to severe stress and injuries in workers. Furthermore, VR helps manufacturers effectively balance work.
Safety First
Another usage of VR is creating a safe, immersive environment with easy access to training materials, where workers can learn effectively through practical experience. Through highly-visual interactive content, VR trains for tasks like machine maintenance or emergency procedures. VR is a perfect tool for recreating these workplace scenarios, particularly in hazardous situations that are too difficult or expensive to train in the actual environment.
Training in virtual environments allows workers to engage beyond traditional methods and retain knowledge better. This, in turn, ensures that workers fully understand how to perform their tasks and accidents are reduced. And as companies increasingly have global workforces, advancements in VR enable manufacturers to capture best practice processes and share them across global facilities. As manufacturers create new products and processes, they can capitalize on VR for swift employee onboarding.
Optimizing Efficiency
VR drives more efficient and error-free work in actual operations by providing workers with viewable 3D work instructions and information specific to the product, process and workers' skill level. Aided by VR, manufacturers can drive higher accuracy and better hazard perception. For example, they can model and test toolpaths in automated heavy machinery to increase equipment usage safety and lower ergonomic stress.
Manufacturing operations established using VR are more efficient, and provide better hazard perception and operational accuracy so workers will have confidence that workplace safety has been validated even before they step in.
The Role of Digital Twins
The answer to VR-enabled manufacturing safety lies in the ability to integrate VR technology with 3D modeling and simulation capabilities while performing swift and flexible safety analyses based on Occupational Safety and Health Assessment (OSHA) standards. At the same time, manufacturers will benefit from enabling immersive experiences where teams in different locations can collaborate in the same VR session for training or safety planning purposes.
To get started, manufacturers need to digitally capture their facilities and processes into a single virtual twin experience, which allows them to rapidly explore different configurations and make informed decisions that drive manufacturing workplace safety. Virtual twins powered by real-time usage information also allow manufacturers to reduce equipment downtime when they can analyze machine data for predictive maintenance.
Most importantly, all of these digital capabilities must sit on an integrated platform for end-to-end visibility without requiring data conversion. Here's where enterprise software platforms come in. Hosting the right advanced capabilities in a connected environment, the platform equips manufacturers with VR applications that help identify safety risks in the virtual world and minimize errors in the real world — ultimately supporting manufacturers to ensure safer and more productive workplaces.
Comments (0)
This post does not have any comments. Be the first to leave a comment below.
---
Post A Comment
You must be logged in before you can post a comment. Login now.
Featured Product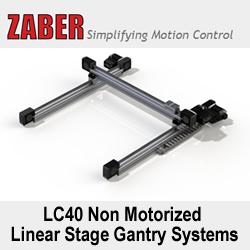 A Zaber gantry kit comes with everything you need to build a customized XY gantry system or XYZ gantry system. These gantry systems feature coordinated multi-axis motion, plug-and-play operation, easy integration with end-effector options, and built-in IO and E-Stop capabilities. An intuitive ASCII interface allows the user to easily communicate with the gantry systems using our free software, either Zaber Motion Library with APIs for several popular languages or Zaber Console. Third party terminal programs that can communicate over a serial port can also be used.