Three Manufacturing Tips to Strengthen America's Competitiveness & Maintain National Security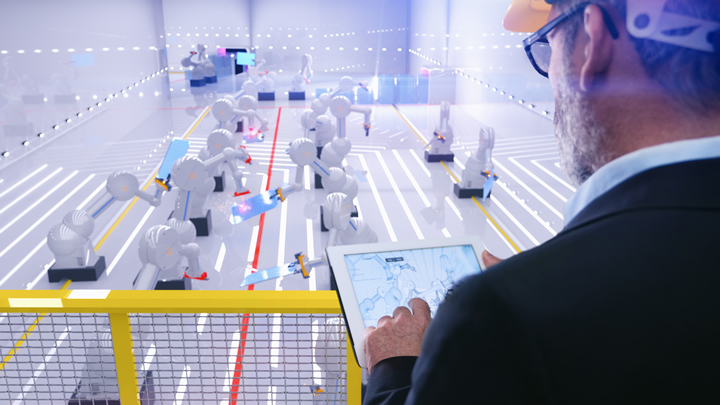 The ongoing security of U.S. supply chains and American competitiveness heavily relies on the strength of our manufacturing operations. Everything from pandemic production pivots to Suez Canal blockages shows the unpredictability of supply and demand. Unanticipated impacts to manufacturing processes are imminent, but there are three key considerations to mitigate the impact on business operations:

Keep the supply chain local
Domination of markets by countries that are bad actors in supporting fair global trade is not in the best interest of either those that support or denigrate globalization. Allowing the domination by global trade bad actors will lead to those bad actors inevitably using their dominant position in certain critical segments of the market to impose a stranglehold on the rest of the market. Understanding and diversifying domestically where these leverage points exist in global trade is essential to the U.S. to protect our ability to supply U.S. citizens with food, healthcare products, digital products, energy, iPhones, and thousands of consumer goods that we have come to rely on, all on top of the defense products required by our armed forces to protect free and open world trade.
If your supplier is just down the road, there's a lot less that will go wrong. When the U.S. government purchased massive amounts of vaccines, America was positioned to have a significant competitive advantage in the marketplace. Now, there's an oversupply of vaccines that we can begin to supply to other countries as demand drops off here. That's proof positive that having the supply chain in America can make a huge difference.
Implement Smart Factory technology
Flexibility in your production environment and your ability to pivot as market issues impact you is critical. The more efficient and flexible your manufacturing operations are, the better you're able to react to market shocks. An example of this is the housing market's recent impact on wood. Wood prices are skyrocketing and suppliers are struggling because of the boom of both commercial and residential housing. There's a significant ripple effect that occurs when one piece of your supply chain is impacted. These types of issues are an unavoidable part of our fluctuating society – we can't change the lack of predictability. What you can change is your preparedness and flexibility when unanticipated changes in the market occur. If you have to shut down particular operations due to a supply shortage, your level of flexibility could allow you to shift employees to another task or shift your operations temporarily.
One of the best steps businesses can take to react quicker to market changes is to shorten the production cycle time through the implementation of Smart Factory technology solutions and processes. If you have a short-term interruption and don't have the inventory and stock, you're not waiting to deliver. You're able to take that supply chain inventory and convert it immediately to finished goods. If you can cut a two-month cycle time down to two weeks, you're out of business for less time. Shortening the production cycle time is rolled into flexibility as well. If you have a flexible manufacturing production operation, you can more easily deal with changes in the marketplace—whether on the demand side from customers or the supply side.
Smart Factory tech isn't just about technology, but the people and process that allows you to react quickly and flexibly to fluctuations in supply and demand. Throughout the Smart Factory implementation process, make sure to always prioritize your people. Whether it's the relationship with your supplier, or managing employee expectations as you implement changes, maintaining a strong line of communication between a company's leadership and the people who impact your business is essential to continued success.
Know Your Supplier
Supply chain interruption is going to happen. The better relationship built with your key suppliers, the fewer surprises you will experience in price increases, delays, shortages or other unanticipated obstacles. Business leaders and manufacturers often underestimate the importance of building and maintaining a strong relationship with suppliers. An open line of communication and trust significantly decreases your likelihood of being caught off-guard by an unanticipated change or delay in supply. If your supplier isn't on the top of your mind, don't expect to be on the top of theirs. That extra bit of attention to your suppliers can save a lot of money and hassle in the long run.
In business school, we are taught the importance of knowing your customer, but it often gets lost that knowing your suppliers as well as (if not better than) you know your customer is essential to a successful manufacturing operation. Business leaders must begin to give supply chain managers more respect and build stronger relationships with them. If nothing else, get visibility into how they're doing. Your suppliers all have suppliers as well. What do their supply chains have going on? It's critical to have end-to-end visibility. Encourage transparency and an ongoing conversation with suppliers for the best chance at a strong and reliable supply chain.
Comments (0)
This post does not have any comments. Be the first to leave a comment below.
---
Post A Comment
You must be logged in before you can post a comment. Login now.
Featured Product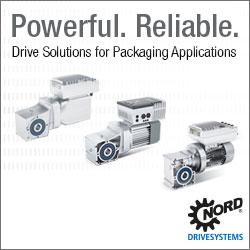 NORD gear units, motors, and electronic control products focus on durability, adaptability, and high efficiency for a wide range of manufacturing applications with over 20,000,000 standard configuration options. Featuring IE5+ PMS motors that can work effectively at partial loads and low speeds thanks to their constant torque and high overload capacity. Their smooth surface and ventilated designs provide ultimate versatility and variant reduction. Combined with surface protection options, such as IP69k or NORD's state-of-the-art nsd tupH Sealed Surface Conversion System, NORD drives are ready to take on the demands of extreme manufacturing environments.