5 Ways MDM Can Improve Manufacturing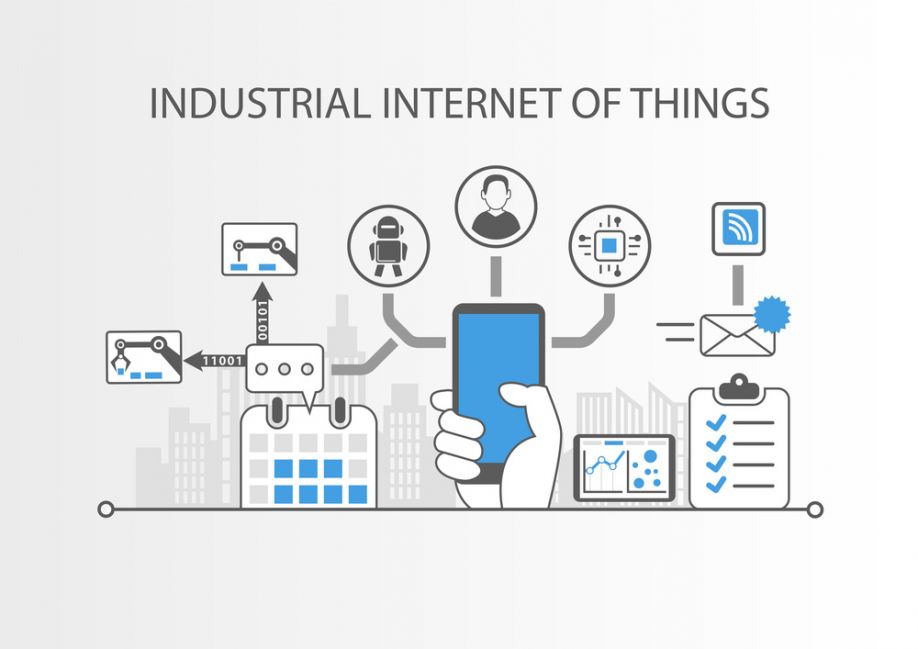 Master data management (MDM) involves business leaders and IT professionals working together to maintain uniformity, accuracy and consistency across a company's master data assets. The often-discussed goal is to have a "single version of the truth" across the organization. MDM is not unique to the manufacturing sector, but it's rapidly gaining ground in that industry.
Here are five compelling MDM benefits.
Keeping Online Product Information Updated
In today's highly digital world, manufacturing companies must have accurate website information that customers can use to stay informed about offerings. Using an MDM platform can help that happen.
HACH is a manufacturer specializing in water testing supplies. It began using an MDM product after switching to e-commerce product descriptions from print catalogs. That approach allowed the company to synchronize between product specifications on various company webpages and e-commerce purchasing pages.
The content-updating benefits of MDM also extend to the company's international pages that feature material in languages other than English. There are currently more than 20 of those, but updating them is an efficient process, thanks to MDM.
Moreover, HACH has more than 25,000 items in its digital asset library. Since the company's MDM tool has an integrated asset management feature, users can quickly search through the whole collection to retrieve the desired content.
Maintaining Tight Quality Control
Utilizing master data management can also help companies emphasize high-quality operations and intervene quickly if things go wrong. Visibility across the supply chain and company processes is vital in many industries, but especially those that must follow strict regulations, such as food and beverage.
Fortunately, MDM can enable companies to track quality shortcomings faster and pinpoint which events combined to make a product recall happen. Conversely, MDM makes it easier for company leaders to verify that they're upholding quality standards. That benefit could mean recalls and other quality blunders are less likely to occur at all and that managers can get to the heart of any issues before they become widespread and severe.
MDM also upholds consistency for different product recipes used by food and beverage manufacturers. For example, a soda company could provide the specific formula for a top-selling cola to a new supply chain partner, providing that entity with the details it needs for consistency in production.
That's another example of how a brand can maintain quality with MDM, even as it works with more suppliers. Thus, customers will view the company as dependable and able to meet their expectations.
Supporting Data-Driven Initiatives
Committing to MDM at a manufacturing organization can also increase the likelihood of the company's data-based efforts succeeding. For example, there's an ongoing trend of enterprises in manufacturing and other sectors relying on advanced technologies such as artificial intelligence (AI) and Internet of Things (IoT) sensors.
An MDM tool can help companies verify that they have clean, accurate data. If that doesn't happen, even the most advanced tools could give unreliable results. Company leaders often invest in automated equipment to help meet output targets. Such decisions can result in labor savings by reducing strain and injuries, too. A MDM tool makes it easier to retrieve the information that helps business leaders maximize their return on investment.
Another kind of data-driven investment might involve keeping accurate supplier records. Statistics suggest that 95% of the entries in a company's vendor database include missing contact details. Updating that information and removing bad data is a time-consuming process, but it can make MDM usage more effective.
MDM benefits better inventory management, as well. Many companies implement IoT asset tracking options that show the location and condition of supplies, equipment and more. An MDM tool can answer questions about stock replenishment, sales trends, anticipated shortages and other must-know inventory specifics that streamline operations and avoid errors.
Facilitating Compliance During Data Sharing
Many manufacturers must regularly send updates to authorities to comply with established rules and avoid any delays. For example, if a pharmaceutical manufacturer has several drugs progressing through clinical trials, representatives would alert regulators about adverse events or provide them with efficacy data.
However, staying in compliance becomes more challenging when increased collaboration occurs. Fortunately, an MDM platform enables sharing particular pieces of information only with authorized parties. Users can also export content from an MDM tool, using it as evidence that regulators require.
Using an MDM platform also facilitates collaboration between pharmaceutical manufacturers and other stakeholders not directly linked to the production process. Those parties could include physicians, patients and marketers.
MDM facilitates keeping the data clean and updated, which prevents errors with shared data. For example, it could stop a company representative from accidentally sending promotional materials about a product not yet approved in a certain territory.
Accelerating the Production of In-Demand Products
When manufacturers produce products that are exceptionally in demand and must get made to precise specifications, MDM can aid in managing the data streams that help production happen smoothly. The semiconductor manufacturing sector is an excellent example. Chip producers need data related to the physical product and each step in the production process.
An MDM can improve those data streams by facilitating access between the various parties involved with chip design or production. However, some semiconductor manufacturers are not yet accustomed to MDM usage, and they don't always follow best practices. Making changes in that regard should reduce production challenges, making companies better-positioned to meet customers' needs.
Estimates suggest that it can take 80% to 90% of a professional's available time to clean data before analysis. Some of those issues happen because of a lack of standards in how to use a MDM tool within the organization.
However, if a company commits to establishing and sticking to those protocols, the semiconductor industry will make even more progress with its MDM usage. Moreover, investing time and energy into aligning the data shared with and used by numerous groups will remove data silos that could cause communication barriers.
Set the Foundation To See MDM Benefits
Manufacturers should follow best practices when implementing MDM to get optimal outcomes. For example, they should examine their current data collection practices and identify any room for improvement within those methods. The more information a company can access, the better. Additionally, data cleanliness is crucial. People should not automatically assume that every piece of data is valuable and accurate. However, those things will be true more often if a company commits to implementing quality control procedures for the data.
Manufacturers should make MDM usage a team effort rather than only assigning a few people to take responsibility for it. That way, people will understand that it's partially their responsibility to keep the data clean, accessible to the parties that need it and secure from unauthorized individuals. By following the principles and others, company leaders should find that their MDM investments pay off.
Comments (0)
This post does not have any comments. Be the first to leave a comment below.
---
Post A Comment
You must be logged in before you can post a comment. Login now.
Featured Product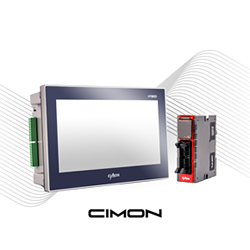 CIMON-XPANEL is a Windows CE based HMI unit. A combination of software and hardware, suitable for various monitoring needs within industrial sites.