How Is the IoT Revolutionizing Hydraulics and Pneumatics?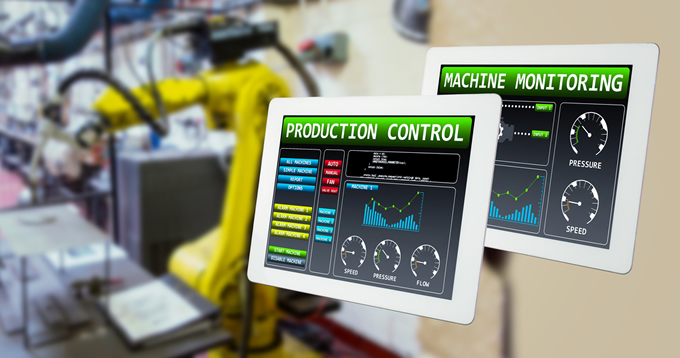 Fluid power management and control systems are just the latest in a long line of industrial technologies to see support from the Internet of Things. IoT is revolutionizing the hydraulics and pneumatics sectors by introducing smarter and more efficient monitoring tools and controls.
To understand the how and the why, it's important to consider several factors. Think about the digitization of modern industry, IoT technologies and what many have dubbed as Industry 4.0. These advancements make it possible for hydraulics and pneumatics to realize their full potential and ensure future growth. Here's what to know.
Industry 4.0, IoT and the Smart Future
It's safe to say that every industry is either planning to go primarily digital or has done so already. One forecast reveals that by 2022, about 66% of manufacturers will have adopted predictive maintenance in their operations. An additional 77% will have incorporated data-enabled resource optimization, and 65% will have big-data-driven processes and quality optimizations in place.
Digital solutions afford a bevy of features and benefits to companies across all industries. They allow organizations to keep up with the modern market, deliver products and services faster than ever, and dig into the minutiae of operations with the help of smart, connected technologies. The digitization or shift to digital solutions is all part of Industry 4.0.
With the help of IoT, complex systems can be developed, kick-started and monitored via the cloud. It's even possible to control those processes remotely. Everything can be monitored through smart, algorithmic systems — driven by something like AI or machine learning instead of IT crews at a desk.
Manufacturing especially is seeing a considerable rise in the adoption of IoT and cloud-based solutions. The hydraulics and pneumatics sectors are no exception, and it's wise for company leaders to get on board and embrace these technologies.
What Are IoT Fluid Controls?
Like any piece of machinery in manufacturing or elsewhere, IoT for hydraulics and pneumatics must be incorporated in a safe, productive way. The technology introduces incredible potential, namely because of the remote opportunities presented. For example, a solenoid valve equipped with an IoT control and sensor device can be managed, monitored and triggered remotely.
Similar actuators and trigger systems can be accessed from remote terminals, mobile devices and smartphones. Imagine technicians checking in while remaining dozens of feet away from a system. It's easier, convenient and certainly safer. Technicians could also be located hundreds of miles away, checking in via the internet.
IoT fluid controls are intrinsically the same as traditional and manual ones, except for the remote access. These devices also collect and report data constantly, which can be leveraged through big data and machine learning solutions.
An influx of smarter controls paired with real-time data means unprecedented accuracy and efficiency.
Big Data in Hydraulics and Pneumatics
Traditional sensors, which are extremely important as-is, can collect and report basic information like temperatures, pressure, voltage, flow levels and much more. After being collated and stored, this data is often left to collect dust. Traditionally, it's only viable in situations where it must be reviewed, such as a major failure, accident or worse.
With IoT, data is sent to a remote server, where it's processed by an analytics tool. This happens in real-time, and the system can generally spot correlations, patterns and trends that even skilled human eyes cannot. Alternatively, industrial equipment might provide data readouts and analysis on touch-screen instrument panels so the operator can make decisions accordingly.
Potential equipment failures can be spotted early and remedied before a breakdown. A machine-learning solution might recognize declining performance, and it can account for all data about a particular system or piece of hardware to discern what is happening and why.
Parsing the Data
The data can also be used to monitor various aspects of a machine or hydraulics system to make better remote decisions. Think of controlling a pneumatics tool over the internet with all the data you would need to do the same in-person. If a worker steps out onto the factory floor and into danger, the AI system would halt operations immediately. Then, a technician can check in to see what's going on before confirming the process restart.
This technology already has a place in the industrial world. Eaton's LifeSense is an intelligent, data-oriented monitoring system for hydraulic hoses. It constantly measures the condition of connected hoses to determine when they are nearing the end of their lifecycle or when a failure may be imminent. It can prevent thousands of dollars in losses per day for hydroelectric power plants that would otherwise experience a severe belt failure or breakage.
Smart technologies will improve performance in the manufacturing industry, including for and within hydraulics and pneumatics systems. The incoming data enhances visibility, provides a significant boost to diagnostics or similar insights, further improves safety, and helps raise efficiency and uptimes of connected equipment. It offers all these benefits and more, paving the way for enhancements in these sectors.
The Future of Hydraulics and Pneumatics Hinges on IoT
IoT will become a major aspect of manufacturing over the coming years and beyond. It's already being used in innovative and productive ways, and the future is ripe for further innovation.
Benefits include increased visibility, remote access, real-time monitoring opportunities, smarter and more efficient processes, operational cost savings, better safety and security, and much more. The technology has a lot to offer. Now it's up to the hydraulics and pneumatics sectors to bring it onboard.
Comments (0)
This post does not have any comments. Be the first to leave a comment below.
---
Post A Comment
You must be logged in before you can post a comment. Login now.
Featured Product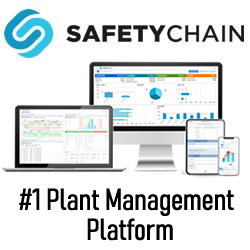 SafetyChain is the #1 Plant Management Platform that improves yield, maximizes productivity, and ensures compliance for process manufacturers. Trusted by over 1,500 facilities, SafetyChain is the only enterprise solution uniting production, quality, safety, and supplier management.