Top 5 Trends in Fleet Telematics 2021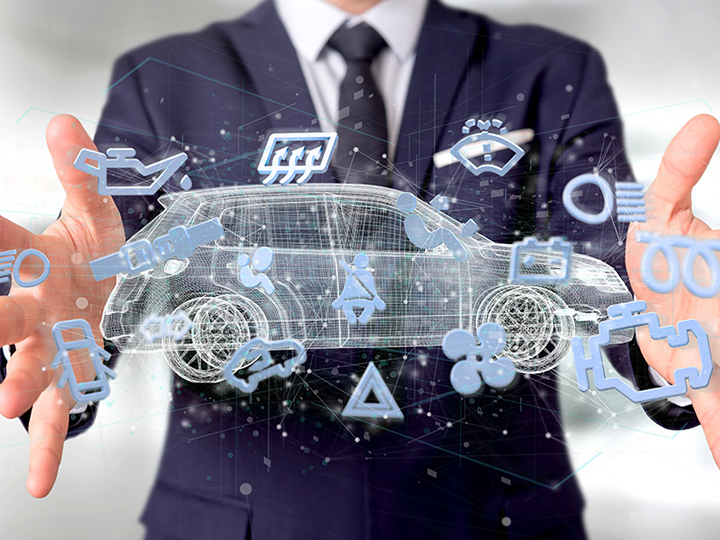 All the businesses around the world emphasize a lot on their fleet operations. They cannot just rely on managers to look after daily affairs. Fleet management systems provide once and for all solution to all their needs. Due to its growing popularity, telematics has become a multi-billion dollar industry. Modern tracking solutions are introducing new features to make the management process more seamless.
The telematics industry is continuously changing. Manufacturers of monitoring solutions keep on adjusting according to the evolving market trends. With the continuous improvements in management solutions, vehicle monitoring would become more efficient in future.
In this blog, we will discuss the top 5 telematics trends in detail.
5G Technology
The vehicle management mechanism is based on data sharing. Different devices transfer information to the central systems through data integration. The transfer rate depends on the internet speed. The 5G technology is an excellent addition to fleet management software. It is 100 times faster than 4G and has the capability of more bandwidths. 5G supports more connected networks enhancing the scope of vehicle monitoring.
It is inevitable for all businesses to move to 5G technology sooner or later. With the dependence of tracking solution on IoT (Internet of Things) mechanism, faster data transmission is key to success. The managers can connect more number of devices and sensors via 5G network. It can help them monitor every little action providing better operational control.
With the quick data transfer speed, the pace of daily operations will also increase. Due to this reason, the vehicles can complete more trips in a day. Any issues can also be communicated and fixed much faster, contributing to efficiency.
Autonomous Vehicles
With the advancement in technology, there is lesser reliability on humans for getting work done. As the fleet management systems perform most of the operational work, businesses invest more in them instead of hiring managerial team. Similarly, the invention of autonomous vehicles (AV) has limited the scope of drivers. These vehicles can self-drive with a little or no human assistance.
Although this technology is not in commercial use at the moment, it is developing at a brisk pace. It will make considerable changes to the scope and working mechanism of daily operations. With artificial intelligence and predictive analytics, the AVs would be able to take instant decisions. There would be no human errors involved in the day-to-day operations, and the efficiency will enhance a great deal.
Mobility-as-a-Service (MaaS)
Mobility-as-a-service is a mechanism that combines digital channels to provide different types of mobility services. It is a growing trend around the world with huge demand. Many businesses are already working on this model, including ride-hailing services, delivery services, ride-sharing services etc. With the advancements in telematics technology, the convenience level in MaaS operations is on the rise.
The businesses outsourcing their vehicles for ride-sharing and other such services is not a far-fetched idea anymore. It is already happening in many parts of the world. The managers rent out or lease some vehicles according to their convenience. It helps in utilizing every resource fully and earning more revenue. After 2020, this trend is likely to grow rapidly, with more companies exploring MaaS's business potential.
Advanced Telematics
The fleet management systems are not simple vehicle tracking solutions any more. They have become elaborate control units that help managers handle all operational aspects. From live GPS tracking to staff and vehicle management, one software can manage everything. The modern monitoring solutions are using predictive data analytics to make smart decisions. They can handle the emergencies much effectively by making quick yet correct choices.
Artificial intelligence has enhanced the capabilities of monitoring solutions. It is already helping the companies to have better control of their operations. However, in future, it will facilitate further in saving operational costs and securing the fleet. In addition to that, more innovations are happening in sensor technology to make it more reliable.
Data Security
Telematics operations are all about data processing. A large amount of data is produced from various sources. From GPS tracking to sensor data, there is a lot of information to process. With advancements in technology, management solutions would have to deal with more data in future. Thus, organizing and securing it would be become a big challenge. Due to this reason, the fleet management system around the world are putting a lot of focus on data security.
The cybersecurity is going to become inevitable for businesses in the near future. Many innovators are designing special security tools that can detect any unauthorized security breach in a fraction of a second. With 5G and more advanced data integration, cyber threats would be neutralized much more quickly.
The tracking solutions are inevitable for the fleet industry. However, they need to adapt according to the growing market demands. The businesses should consider all the above-mentioned latest trends before choosing a management system.
Comments (0)
This post does not have any comments. Be the first to leave a comment below.
---
Post A Comment
You must be logged in before you can post a comment. Login now.
Featured Product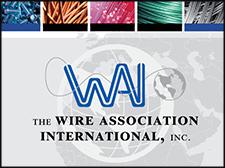 The Wire Association International (WAI), Inc., founded in 1930, is a worldwide technical society for wire and cable industry professionals. Based in Madison, Connecticut, USA, WAI collects and shares technical, manufacturing, and general business information to the ferrous, nonferrous, electrical, fiber optic, and fastener segments of the wire and cable industry. WAI hosts trade expositions, technical conferences, and educational programs.