How the COVID-19 Pandemic Accelerated Manufacturing Innovation – and My Predictions for 2021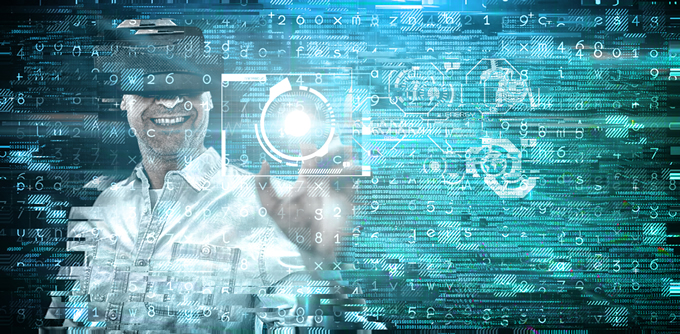 This has certainly been quite a year! Looking back 12 months ago, no one could have had any idea what was in store for us in the first quarter. Despite all the challenges and hardships of 2020, we have learned much about where weakness exists in each of our value chains. Implicit assumptions of "business as usual" has taken a back seat to a more pragmatic approach of cautiously observing what the future reveals and responding accordingly.
Over the past 12 months during the COVID-19 Pandemic, the manufacturing and other industries faced extreme challenges and disruption not seen in quite some time. During the chaos, what emerged was the importance of embracing resilience and innovation to effectively manage each of these severe disruptions. What we all witnessed was a collective effort to make it through together. Our industry is committed to work through and find new solutions.
As the end of this pandemic starts to become more of a reality, I suspect many of the changes that have been implemented will likely last to post-pandemic times. Based on this expectation, in a bold move, here is a list of my predictions on how the manufacturing industry will look like in 2021!
Digital is Here to Stay – Some manufacturers learned some hard lessons during the coronavirus in 2020 – this knowledge will leave a lasting impression will not be quickly forgotten. A "Digital First" strategy is the new normal. A push to invest in this strategy will triple digital investment over the next three years.
Remote Access is a Must-Have – Look to see continued investment to monitor, review, and approve production processes on web-enabled devices, tablets, and smartphones. The removal of paper-based processes, disparate legacy applications, and manual data entry process will continue at an accelerated rate of change.
Renewed Focus on Digital Ecosystems – The value of digital ecosystems should continue to grow in recognition of the need for real-time visibility of operational data for intelligent, data-driven decision support. This need extends up to the C-suite, so will require a myriad of integrations across the digital enterprise. As a by-product, the benefits and desirability of a "single solution provider" strategy will continue to wane.
Manufacturers will double down on the Cloud – While past predictions of Cloud adoption have yet to go mainstream, the acute pressure manufacturers have experienced in 2020 has finally changed this perspective. What is now happening is a renewed dialog on how to start such a migration vs. if it can be justified. Cloud-hosted applications can be more readily part of a digital ecosystem while supporting remote working.
Greater Focus on Innovation – 2021 will see a new wave of investment from midsize enterprises to "bridge the digital divide" that has been growing over the past few years – accentuated in 2020. Look for new investment by manufacturers seeking better operational agility to outmaneuver the competition. Better alignment and collaboration across the supply chain can build greater resilience to be prepared for the next market disruption.
As 2021 reveals what our new normal will be, one thing is certain. There will continue to be new surprises and disruption. What will result are new opportunities that are hidden from us today. The need for operational resilience and a team with a willingness to do what it takes to make it will continue to be the foundation of what tomorrow's successful organizations look like – and where I hope your future can be too!
Comments (0)
This post does not have any comments. Be the first to leave a comment below.
---
Post A Comment
You must be logged in before you can post a comment. Login now.
Featured Product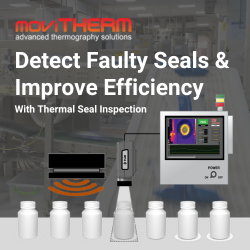 MoviTHERM's Thermal Seal Inspection (TSI) solution provides precise and reliable detection of defects in a variety of packaging types, including pouches, bags, blister packs, bottle caps, and more. By detecting defects in your packages, the TSI solution helps increase efficiency in your production line and ensures top-quality packaging is delivered to your customers every time. With state-of-the-art technology and an experienced team, MoviTHERM is dedicated to delivering accurate inspection solutions and peace of mind to its clients. Contact MoviTHERM today to learn more about their thermal seal inspection solution.