Industrial IoT Spending Skyrockets As Manufacturing Sector Braces for Change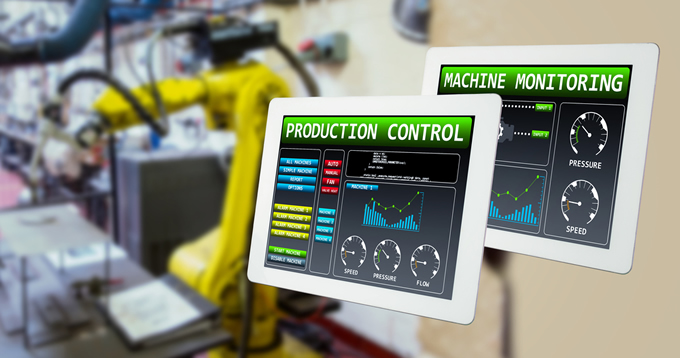 (Syosset, NY) December 10, 2019—According to a recent report from IoT Analytics, global spending on industrial internet-of-things platforms is expected to increase at a compound annual growth rate of 40 percent over the next few years, from $1.67 billion in 2018 to $12.44 billion in 2024.1 "Autonomous IoT platforms," says Choice IOT's CEO Darren Sadana, "are beginning to replace the large software-driven manufacturing execution systems currently in place in the manufacturing sector." Sadana, whose company specializes in wireless connectivity for IoT solution providers, adds, "One thing that's crucial at this point is for both manufacturers and platform developers to make sure they're building the infrastructure they'll need to support these new capabilities."
The changes now taking place in manufacturing are often referred to as Industry 4.0, or the fourth industrial revolution. The first three industrial revolutions, Sadana notes, were precipitated by the transition from:
Handwork to machinery (late 18th century),
Electrification and standardization (late 19th-early 20th century),
Computerization (beginning c. 1950).
Among the basic technologies of Industry 4.0 are artificial intelligence, additive manufacturing (also known as 3D printing), and blockchain, which provides verifiable control of the manufacturing supply network.2
While Industry 4.0 is often discussed as though it were already firmly in place and delivering trackable benefits, the reality, Sadana notes, is that the revolution is just now getting underway. Many U.S. manufacturing plants are more than 20 years old, and fewer than 14 percent of the machines on shop floors are able to transmit and receive real-time data.3 These older machines are not only not equipped to operate in an Industry 4.0 environment, they are also prone to breakdowns, which account for up to $50 billion per year in lost manufacturing time.4
The bulk of manufacturers considering the use of industrial IoT are thus currently in assessment mode: increasing their ability to understand, monitor, and predict the processes they already have in place.5 In addition to systems and equipment, manufacturers are reviewing their overall management and personnel structures to ensure that the necessary training, understanding of roles, motivation, and feedback—including the management of an emerging ecosystem of industrial service providers—will be in place to make sure that Industry 4.0 takes off as planned.6
They are also paying close attention to digital infrastructure. "All the components of Industry 4.0," says Sadana, "from fundamental technologies like AI and blockchain to multiple interlocking solutions platforms, rely on constant access to each other and to the cloud, which in turn requires constant, dependable 24/7/365 wireless connectivity. In planning and managing their businesses, manufacturers should be aware that it is possible to obtain accurate, current information—including pricing and contract requirements—about this essential commodity."
About Choice IOT
Choice IOT provides the premiere wireless connectivity and management platform for IoT-based solutions providers in the consumer-facing, public, industrial, and infrastructural sectors. They were awarded Top 50 Smartest Companies of 2019 by the Silicon Review and Channel Vision's Visionary Spotlight Awards for Top Innovation, Service Provider Enablement, and Enterprise Technology in 2019. With a business model based on ease of use and transparency, Choice IOT is dedicated to helping its customers partners deploy their solutions with maximum control and the lowest possible connectivity cost. For more information, please see www.choiceiot.com.
Columbus, Louis, "Seven Things You Need To Know About IIoT In Manufacturing," Forbes, June 2, 2019.
"Embrace Industry 4.0 with These 3 Essential Technologies," IndustryWeek, December 2, 2019.
"The Connected Enterprise: Make Smart Manufacturing Work for You," Rockwell Automation, 2019.
"Making maintenance smarter: Predictive maintenance and the digital supply network," Deloitte, 2017.
Johnson, Stu, "Hype vs. Reality: What's Really Happening With Industrial IoT in Manufacturing?", Plex Manufacturing Blog, June 6, 2019.
Nathan, Vinay, "Manufacturers Are Pouring Money Into Industrial IoT. Are Employees Ready For The Impact?", Forbes, November 6, 2019.
Comments (0)
This post does not have any comments. Be the first to leave a comment below.
---
Post A Comment
You must be logged in before you can post a comment. Login now.
Featured Product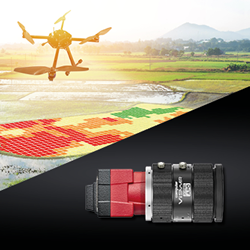 Allied Vision's compact and light weight Alvium SWIR (short wave infrared) cameras are the ideal choice to build cost-effective OEM systems used in embedded and machine vision applications. The cameras support a spectral range from 400 nm to 1700 nm at high quantum efficiencies. This allows to capture images in both the visible and SWIR spectra with a single camera and enables users to reduce overall system costs! Equipped with Sony's IMX990 and IMX991 SenSWIR InGaAs sensors, Alvium SWIR cameras deliver high image quality and frame rates. This makes them well suited for drones or handheld devices used in various industries such as, agriculture, mining, solar cell inspection or medical.